OctagonSummer Season 2019

– Veranstaltungsreihe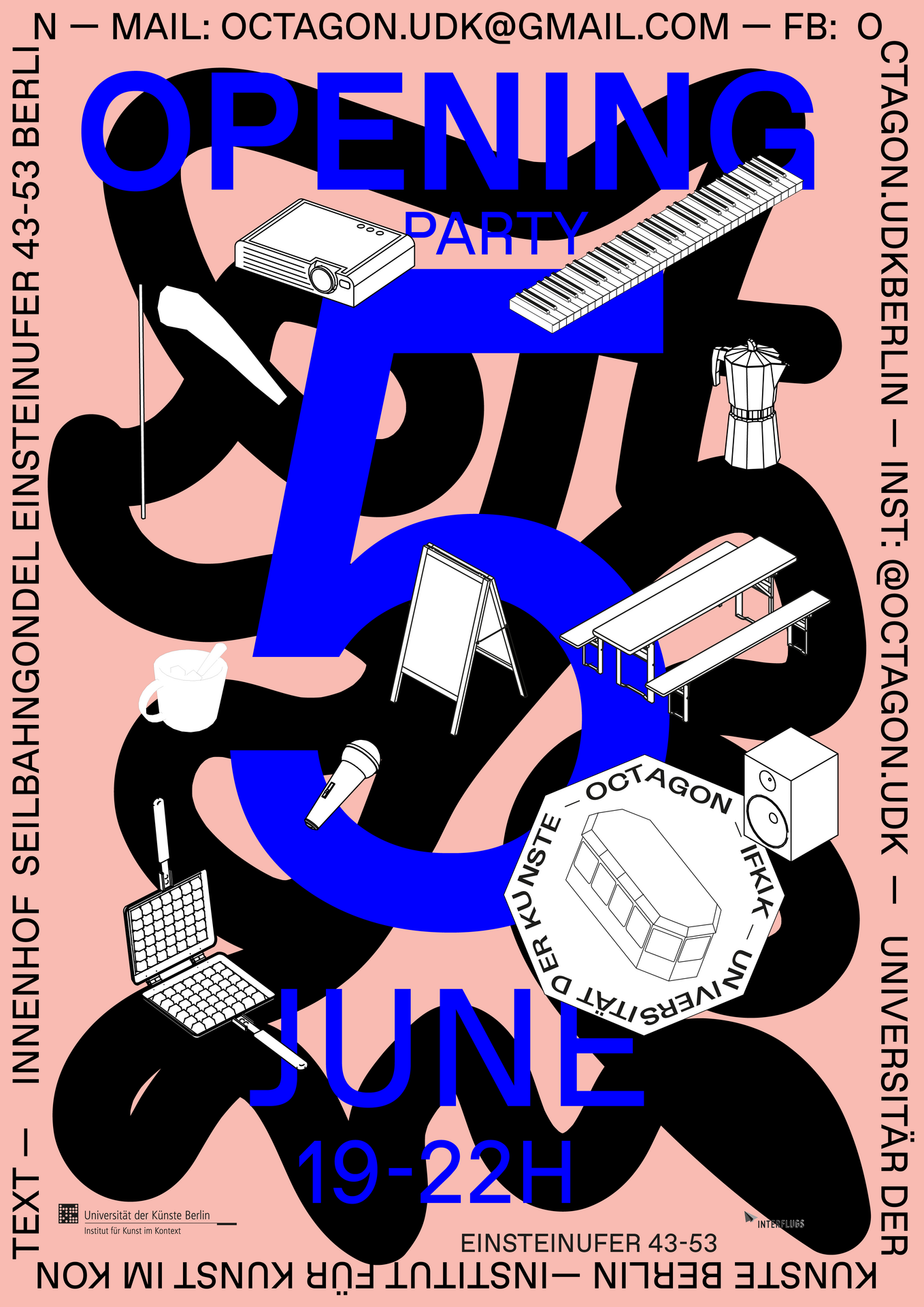 We would like to invite you to the big opening of OctagonSummer Season 2019.
Octagon is a self-organized project space in form of a summer pavilion on the backyard of Einsteinufer 43-53. This year we implemented the space to be used as an art kiosk, where everybody can meet around a cup of coffee or a drink. Engaging with your community and relating to the others is essential for a better living, so why don´t start from your direct neighbours? This is why we started the project: creating a magnet to attract our surrounding neighbors and get to know each other, as a way to foster cooperation, transversality and collaborative self-organization.
Octagon provides a gathering spot for all the community connected to Einsteinufer 43: the administrative building of UdK, the Institut for Art in Context, the Jazz Institute Berlin, designtransfer, the neighborhood.
Every Wednesday Octagon will host different events selected from a public open call launched last month: performances, concerts, art installations, outdoor workshops, screenings…
Time: 18 to 22h
Dates: June 5th, 12th, 19th, 26th / July 3rd, 10th, 17th, 24th, 31st
Contact us:
-Propose activities and events to be hosted, we would love to support you?
-Join the team to help organize Octagon and collaborate on it self-organization. Write us!
Stay tuned and spread the word: octagon is open!
Facebook: @octagon.udk
Instagram: @octagon.udk
Email: octagon.udk_ @gmail.com