UdK TUESDAY Wintersemester 2019/20

– Vortragsreihe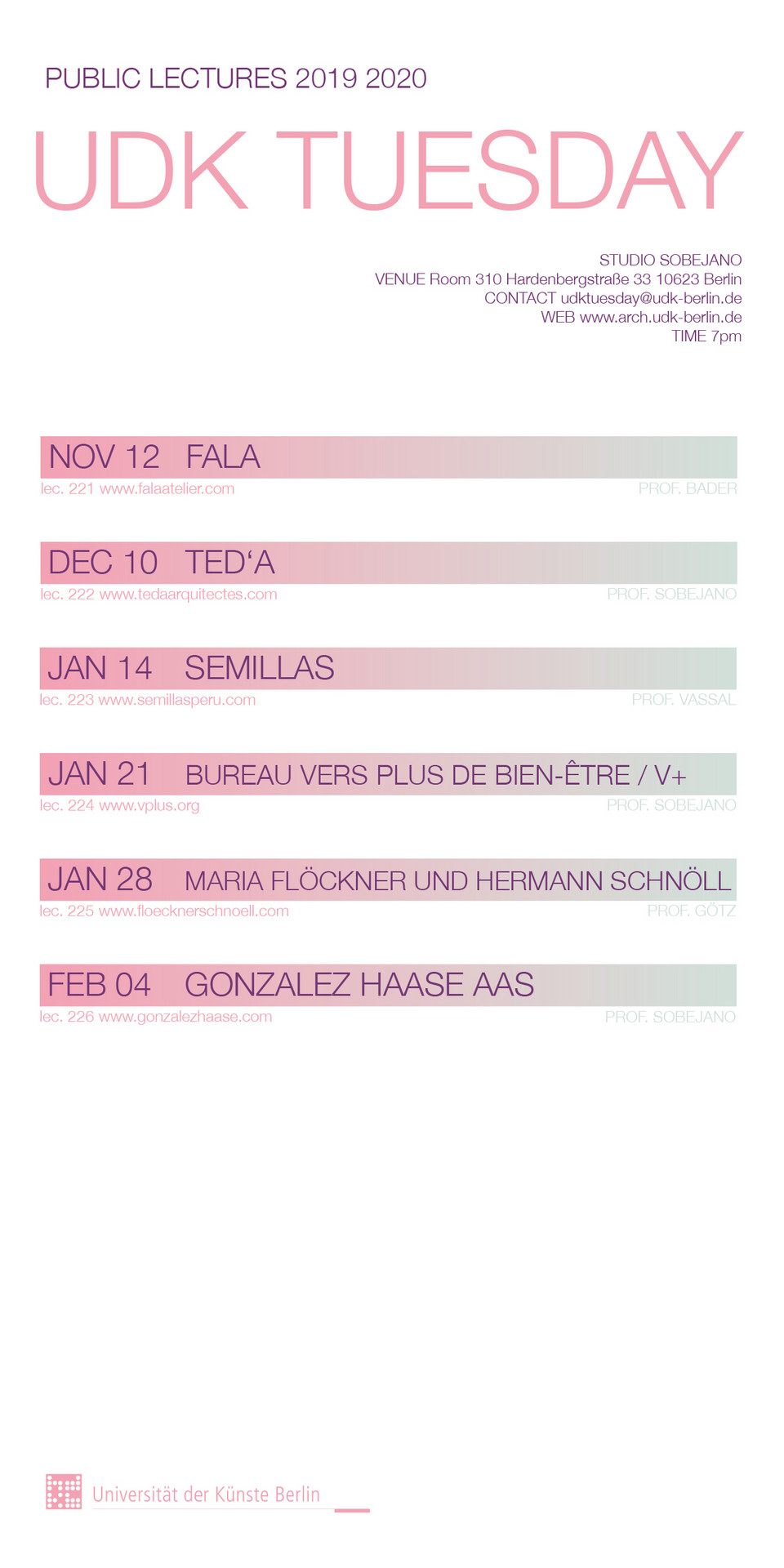 The lectures of the UdK Tuesday-, formerly Monday series have been held since 2005 at the Institute for Architecture and Urban Development of UdK Berlin. In their 207 issues to date, architects and theoreticians have presented their work and discussed it with students, teachers and interested guests.
Further infos you can find on the page of the institute of architecture and urban planing: Seite des Institut für Architektur und Städtebau.
Former lectures are to find in the archive: UdK TUESDAY Archiv