SEEN BY #15: nothing ever happened (yet)

– Ausstellung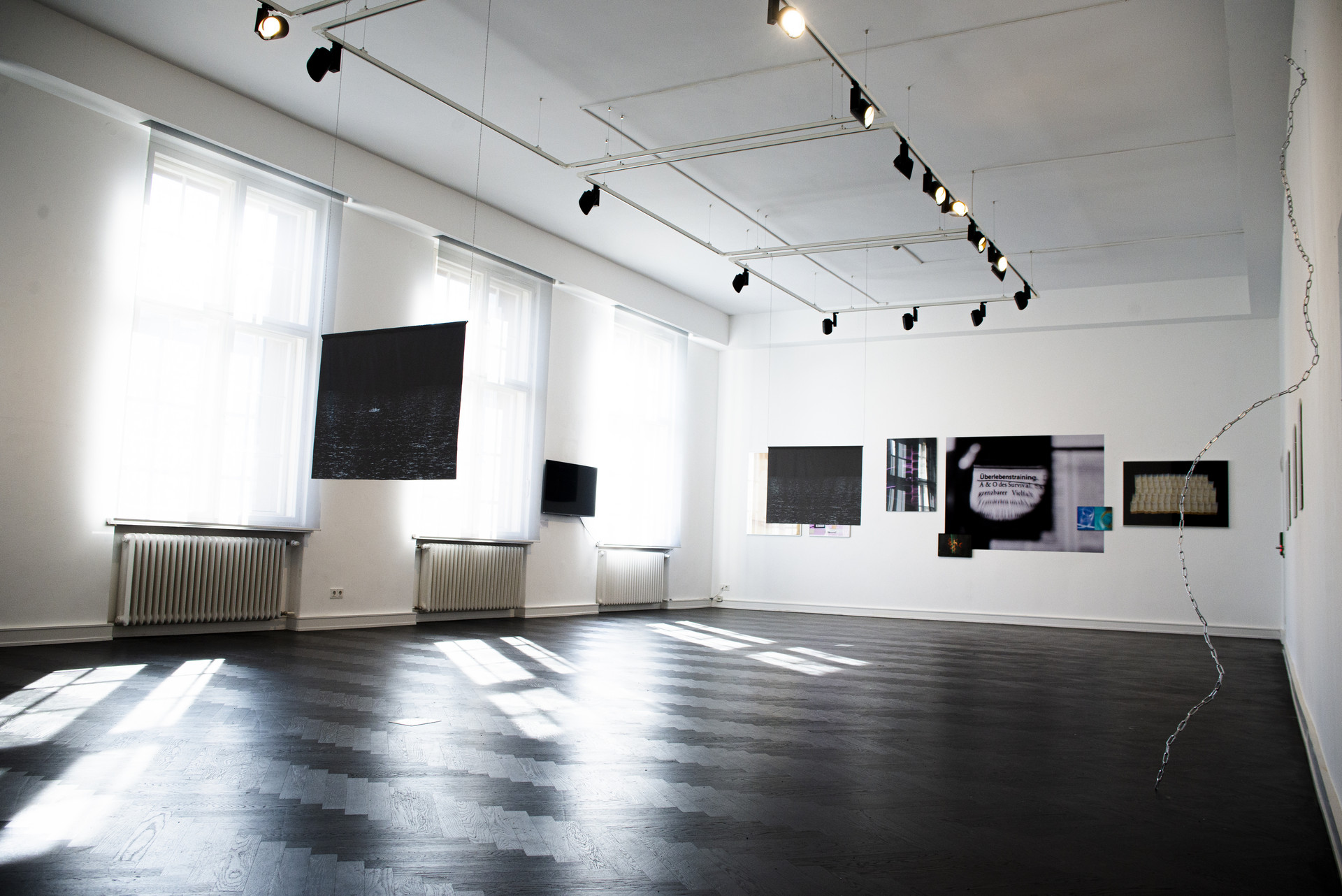 Intuitiv möchte man die Redewendung "nothing ever happened" angesichts gegenwärtiger globaler Konfliktlagen, die das Gegenteil nahelegen, zurückweisen. Man möchte mit der eigenen Stimme - und mit Bildern - dagegenhalten. Und dennoch stellt sich die Frage: Was kann mit Bildern tatsächlich gesagt und gewusst werden?

Die Beiträge der Ausstellung stehen für ein politisches Engagement - zugleich aber misstrauen sie dem Evidenzcharakter des fotografischen Bildes. Vielmehr spielen sie provokativ mit der Potenzialität von Bedeutungszuweisungen, mit der vorschnelle Behauptungen brüchig werden. So ist die Ausstellung "nothing ever happened (yet)" Ausdruck einer Suchbewegung jenseits vermeintlicher Gewissheiten, die sich mit dem Gebrauch des Mediums Fotografie noch immer - oder gerade heute, im digitalen Jetzt - nach vorne spielen. ,, nothing ever happened (yet)" ist der Versuch, mit bildnerischen Mitteln entgegen den zunehmend transitorischen Eigenschaften der Fotografie für ihre Präsenz oder Dauerhaftigkeit einzutreten. Oder anders: der Versuch, mit bildnerischen Mitteln so präzise wie nur möglich zu werden - auch wenn dies in der Konsequenz bedeutet, eine Offenheit der Bezüge zuzulassen.
Mit Arbeiten von: Om Bori, Samet Durgun, Max Fallmeier, Friederike Goebbels, Miji lh, Johannes Jakobi, Jeanna Kolesova, Sina Link, Finja Sander, Maximilian Schröder, kuratiert von Maren Lübbke-Tidow
Die Austeilung wird von einer Posteredition in kleiner Auflage begleitet.
Kooperation der UdK Berlin mit der Kunstbibliothek Staatliche Museen zu Berlin
------
Considering the current global conflict situations, one would like to reject the phrase "nothing ever happened" intuitively. Massive upheavals in political party landscapes, nationalistic tendencies, hate campaigns by conspiracy theorists, violence from the right, authoritarian regimes, the increasing isolation of Europe at its external borders, and much more, describe only a small portion of dangerous political developments. As a reaction to this, one would like to counter these developments with one's own voice—and with images. And yet the question arises: What can actually be said and known with images?

The contributions to the exhibition stand for political involvement—but at the same time, they distrust the evidentiary character of the photographic image. Rather, they play provocatively with the potentiality of meaning assignments, causing rash assertions to become brittle. Thus, the exhibition "Nothing ever happened (yet)" is an expression of a search movement beyond supposed certainties, which, by invoking the medium of photography, is still—especially today,in the digital now—playing itself forward.
What strategies can we as artists develop to (re)conceive photography as an approach that enables social reality to become describable? While trying to answer this question, one quickly becomes immersed in a conflict that is situated somewhere between the rejection of a traditional documentary use of the photographic medium, on the one hand, and the realization of a meanwhile uninhibited use of social media formats, with their own mechanisms of generating meaning, on the other.

"Nothing ever happened (yet)" is the attempt to stand up for a presence or for permanence in terms of the increasingly transitory properties of photography, by using pictorial means. Or, in other words, it is an attempt to become as precise as possible using pictorial means—even if this implies, in consequence, allowing an openness of references.
With works by: Om Bori, Samet Durgun, Max Fallmeier, Friederike Goebbels, Miji Ih, Johannes Jakobi, Jeanna Kolesova, Sina Link, Finja Sander, Maximilian Schröder.
Curated by Maren Lübbke-Tidow
A special exhibition of the Kunstbibliothek - Staatliche Museen zu Berlin in cooperation with the Universität der Künste Berlin