INTERNATIONAL STUDENTS
In case you hold a degree from a German university or do not have a university degree you can apply directly at Sound Studies and Sonic Arts during our application period in February.
Applicants holding a degree from a non-German university (international and EU) please translate your university reports to German or English and then apply for a Preliminary Review Documentation (VDP) at uni assist e.V.
Please be aware: You are responsible to apply for your VDP early enough to receive it in time for our application period in February. Please calculate about 8 weeks processing time at uni assist e.V.
For the entire application process please see HOW TO APPLY and the UdK Handbook Exchange - Incoming.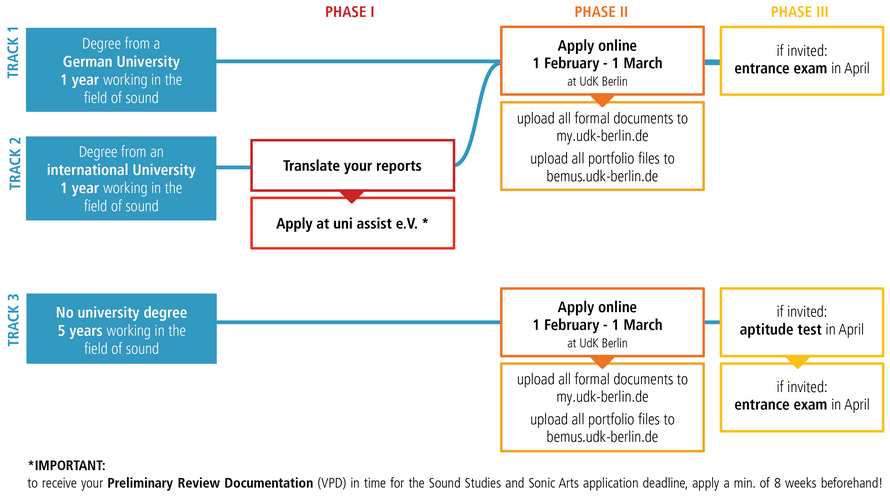 Further information, especially regarding Visa, etc. is available at the International Student Office (Akademisches Auslandsamt) and the UdK International Applicants Guide.