Barry Truax "From the Unseen World" | Concert 17. December 2015
die Reihe. Beiträge zu auditiver Kunst und Kultur
Donnerstag, 17. Dezember 2015 um 20:00 Uhr | Eintritt frei
Jazz-Institut Berlin | Georg-Neumann-Saal | Einsteinufer 43–53, 10587 Berlin
Barry Truax, Diffusion und Klavier: Riverrun | The Shaman Ascending | From the Unseen World | Earth and Steel
Stefan Weinzierl (Leiter des Fachgebiets Audiokommunikation, TU Berlin) im Gespräch mit dem Künstler und Wissenschaftler
Barry Truax ist Edgard-Varèse-Gastprofessor des DAAD am Fachgebiet Audiokommunikation der TU Berlin. Er war, bis zu seiner Emeritierung im September 2015, Professor an der School of Communication der Simon Fraser University in Vancouver (Kanada) und lehrte u.a. die Fächer akustische Kommunikation und elektroakustische Komposition. Truax ist Gründungmitglied der Forschergruppe World Soundscape Project (WSP) und Herausgeber ihres Standardwerks Handbook for Acoustic Ecology (1978/99). Zudem veröffentlichte er das wichtige Grundlagenwerk Acoustic Communication (1984/2001), das sich mit allen wesentlichen Aspekten von Klang, Kommunikation und Technologie befasst.
Als Komponist elektroakustischer Musik nutzt Truax Echtzeit-Implementierungen von Granularsynthese sowie natürliche Klänge und Soundscapes als Material für seine Kompositionen. Mehr unter: http://www.sfu.ca/~truax
Bei der Veranstaltung handelt es sich um einen Hybrid Event in Kooperation mit der Hybrid Plattform von TU und UdK Berlin.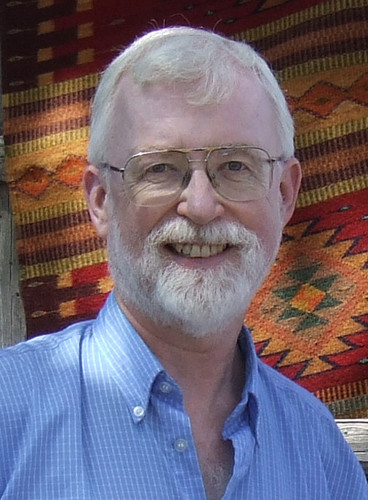 die Reihe. Beiträge zu auditiver Kunst und Kultur
die Reihe. Contributions to auditory art and cultureis an event series of the Audio Communication Group at Technical University Berlin and the Master's program Sound Studies at the Berlin Career College at Berlin University oft he Arts.