Consultations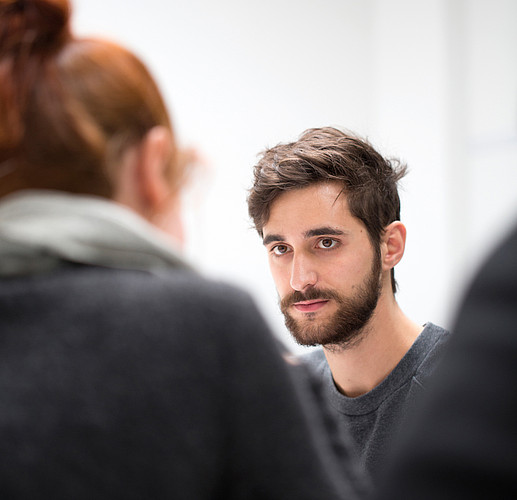 To supplement our workshop programme we offer individual and team consultations through the CTC consultants. Here we can help with individual concerns and transport contents from the workshops to the individual. All consultations are by appointment and typically last about one hour. During the consultation we will identify the individual's skills, knowledge and goals and give further advice. This could be the recommendation of workshops, further consultations or the entry into our coaching programme.
Topics for a consultation
We offer consultations on various topics spanning career entry to the preparations for going freelance or starting up a business. This includes search strategies for finding internships or jobs, help with filling out application forms for social security or funding. Before you request an individual appointment we kindly ask you to check our workshop programme if there is a suitable workshop during the semester. You will profit more from a consultation if you have some basic understanding of the topic and can state your questions as concrete as possible. Please also use our guidelines and checklists from the digital Infopark and helpdesk to prepare the consultation.
Consultations are open to students and alumni up to five years after graduation from all four artistic universities in Berlin: the Berlin University of the Arts, the Berlin Weissensee School of Art, the "Hanns Eisler" School of Music Berlin and the "Ernst Busch" Academy of Dramatic Art.
For an individual consultation please send us an E-Mail with three proposed time-slots and your (mobile) phone number. Please state your concern as clearly as possible so we can prepare accordingly. Fixed appointments are binding. Should you not be able to come to a fixed appointment please let us know two days ahead or you will not be entitled to an alternative appointment. Generally appointments are possible on short notice, but we hope for your understand when we are faced with numerous applications during the semester.