She She Pop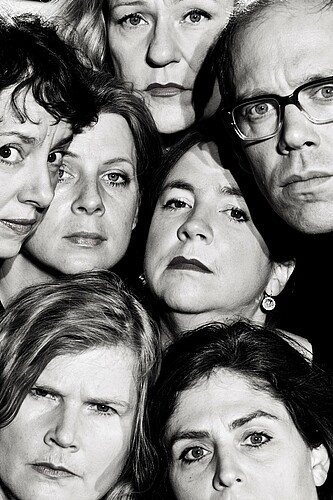 Perfromance collective, Berlin
She She Pop is a Berlin-based feminist performance collective that emerged in the 1990s from the Giessen Institute for Applied Theater Studies.
The members see themselves as authors, dramaturges and performers of their stage action. The inclusion of their own autobiography is above all a method, not a purpose of the work. She She Pop practices a form of theater that is committed to experimentation. They use the stage as a place of acute public: here decisions are made, ways of talking and social systems are tried out, speech gestures and social rituals are rehearsed or discarded. She She Pop sees its task as a search to find the social limits of communication – and to go beyond the protective space of the theatre, in both specific and artistic terms. The theatre is turned into a space for utopian communication. The audience, too, is often given a special function: all of She She Pop's works are experiments or demonstrations of evidence that would be invalid without spectators.
At KlangKunstBühne 2023 they will give the workshop KOLLEKTIVE SCHÖNHEIT.