Oxford - UdK Berlin Podcasts
The Oxford / UdK Berlin Creative Collaborations
Our encounters between researchers and artists from the Berlin University of the Arts (UdK Berlin) and the University of Oxford open up new fields of engagement between the arts, humanities and sciences. We anticipate that this new exchange of methodologies, modes of representation, language and other qualities will lead to innovative contributions in the arts and sciences alike. We embrace a worldview that purposely goes beyond preconceived disciplinary borders and integrates speculative, subjective and positivistic approaches to problem-solving and creation. Launching these encounters alongside the current shift to digital communication requires also a critical assessment of the impact that any given media has on the execution of its dependent activities. It is our desire to develop a balanced interaction between content and media, which can support, inform and structure each part positively and grant new experimental spaces of shared exploration between the members of both universities. The encounters are intended to provide a novel emphatic perspective on how we can work, think and communicate.


1 Behind The Scenes of The Sound of Contagion
2 Animal Eyes on the Planet (1/3)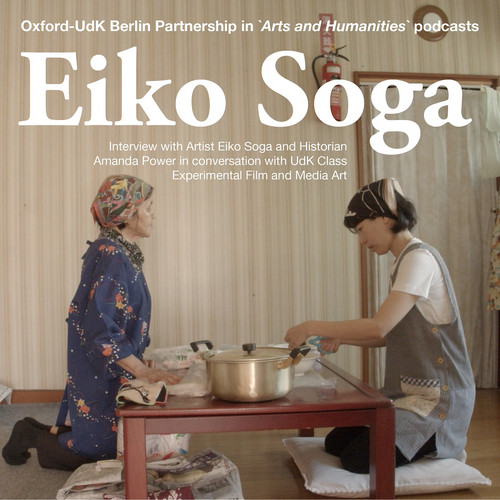 Listen to part two and three of the three-part podcast 'Animal Eyes on the Planet' on 'Current Situation' - the blog of the UdK Class Experimental Film / Media Art, lead by Prof. Nina Fischer.
Eiko Soga: 'Ainu Hunter, Mon-chan'
Watch 'Ainu Hunter, Mon-chan' by Eiko Soga on 'Current Situation' the blog of the UdK Class Experimental Film / Media Art, lead by Prof. Nina Fischer.
Current Situation (Available until 1st February 2021)
This film seeks to explore an idea of ecology of empathy between human and non-human worlds. Eiko presents an ethnographic video essay which includes an oral history from a member of the Ainu community, Mon-chan (Atsushi). Using visual and audio recordings that the artist collected throughout 2019 – Eiko explores the question:
How we can imagine a future that is more ecological and inclusive, with a sense of reciprocity?