24 June 2021 | Nao Tokui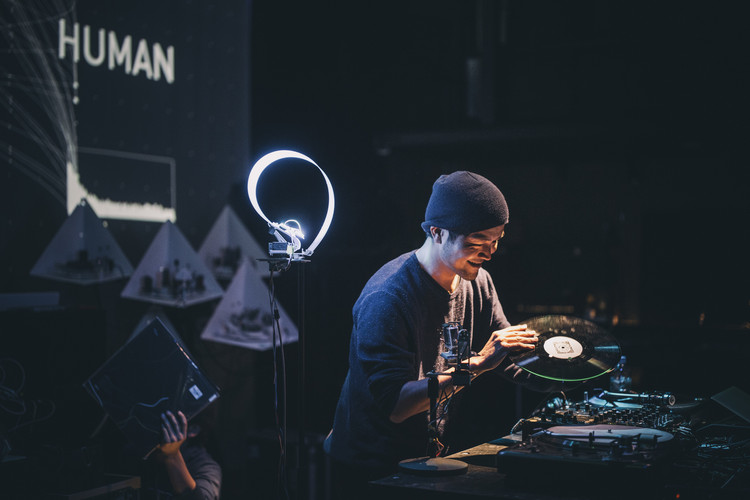 Thu June 24
Guest: Nao Tokui
Artist / Researcher, Founder & CEO, Qosmo Inc. / Associate Professor at Keio University / Dentsu Craft Tokyo, Head of Technology.
Nao Tokui is an artist, researcher, and Associate Professor at Keio University. Tokui received his Ph.D. from The University of Tokyo on his research on Human-Computer Interaction and Artificial Intelligence (AI). While pursuing his Ph.D., he released his first album and collaborated with Nujabes, a legendary Japanese hip-hop producer. He has been exploring the potential expansion of human creativity through the use of AI. His recent works include a collaboration with Brian Eno and AI DJ Project, where a Machine Learning-based DJ plays alongside a human DJ (Tokui, himself), taking turns selecting and playing one song at a time. His works have been exhibited at New York MoMA, Barbican Centre(London), and InterCommunication Center(Tokyo), and more. In April 2019, he started his professorship at Keio University and founded Computational Creativity Lab to advance his practices in research and educational environment as well. He published his first book on AI and Creativity in January 2021.
The Aus der Reihe series of artist talks at SoundS, curated by Prof. Daisuke Ishida for the summer semester 2021, explore the diverse field of sound arts practice and introduces students and the community-at-large to a range of international interdisciplinary sound practitioners including artists, curators, critics, and researchers. Primarily for the current MA Sound Studies and Sonic Arts students at the UdK, these talks are also open to the general public and students from all other institutions and departments.
Thursdays | 15:00 – 19:00 p.m. | online
To attend this online public lecture series, it is required to register via email.
Please send an email to ausderreihe_ @udk-berlin.de with the following details.
1. Full name and a screen name if you wish.
2. Email address
3. Institution and study subject, if applicable
Note: please login to the lecture room with your registered full name or screen name.
You will then receive further instructions.