26 March 2022 | Lottie Sebes — Veritas Ventriloquist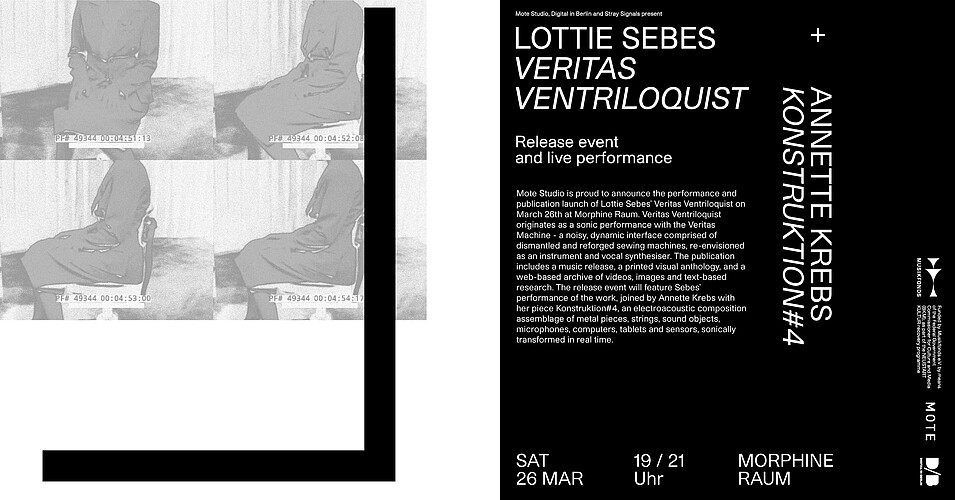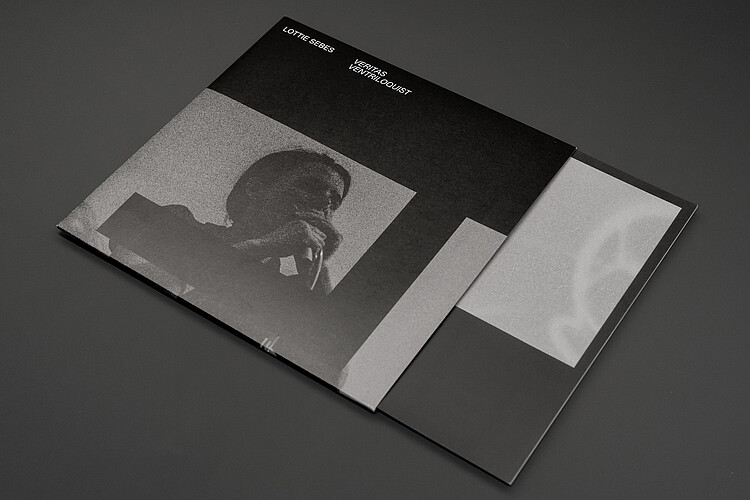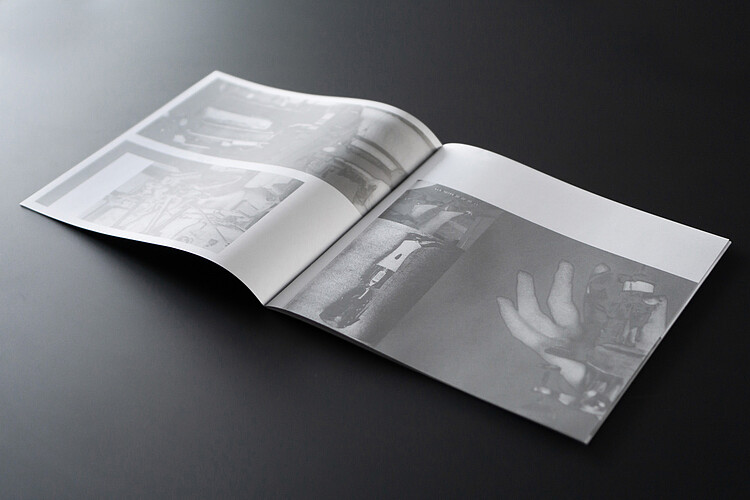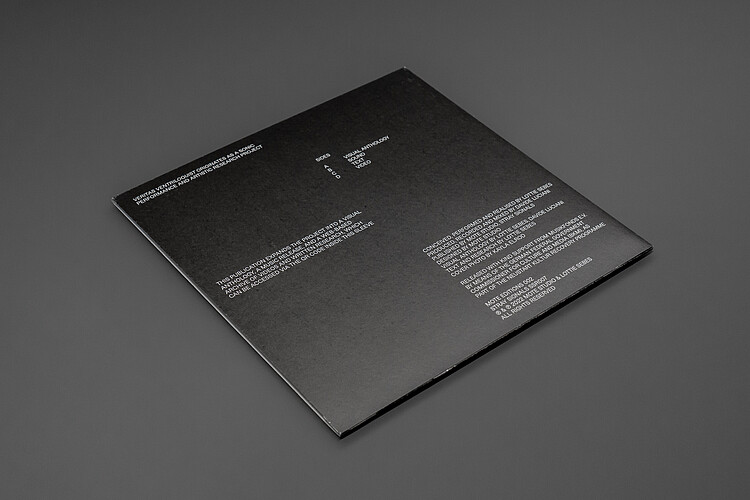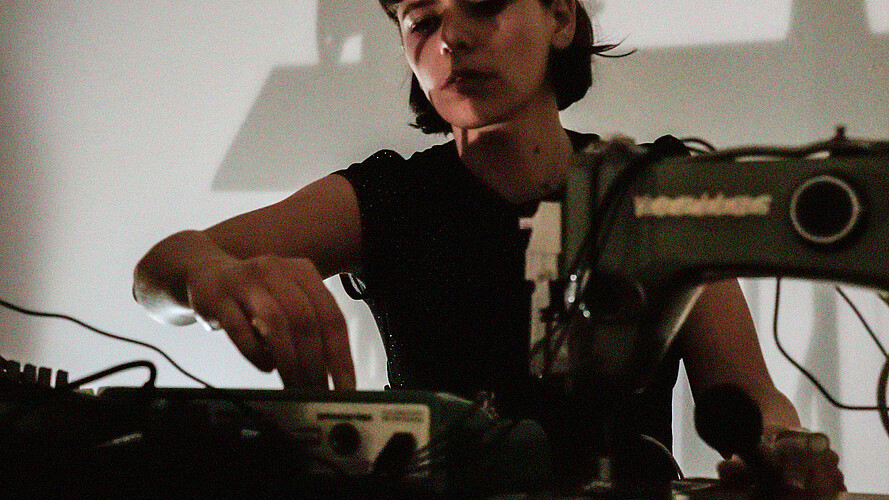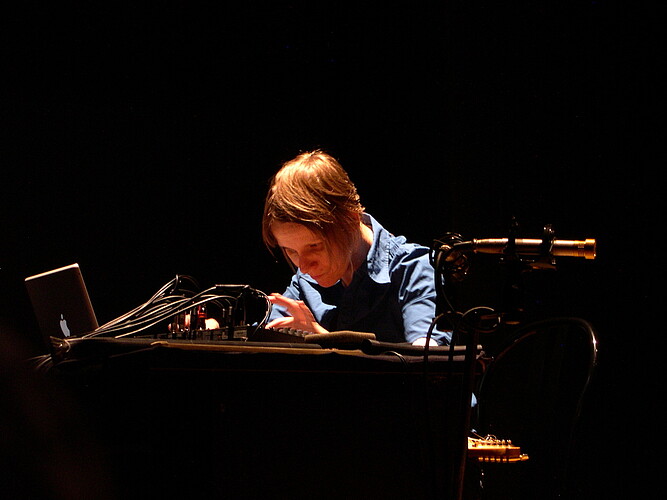 26 March 2022 +++ performance and publication launch +++ Lottie Sebes - Veritas Ventriloquist +++ 7/9 pm +++ Morphine Raum
Mote Studio presents the performance and publication launch of Lottie Sebes' Veritas Ventriloquist on 26 March at Morphine Raum.
Veritas Ventriloquist originates as a sonic performance with the Veritas Machine - a noisy, dynamic interface comprised of dismantled and reforged sewing machines, re-envisioned as an instrument and vocal synthesiser.
The publication includes a music release, a printed visual anthology, and a web-based archive of videos, images and text-based research.
The release event will feature Sebes' performance of the work, joined by Annette Krebs with her piece Konstruktion#4, an electroacoustic composition assemblage of metal pieces, strings, sound objects, microphones, computers, tablets and sensors, sonically transformed in real time.
The project is funded by Musikfonds e.V. by means of the Federal Government Commissioner for Culture and Media (BKM), as part of the NEUSTART KULTUR recovery programme.
tickets here - FB EVENT: https://fb.me/e/X11d5qrO