Laboratory for Typography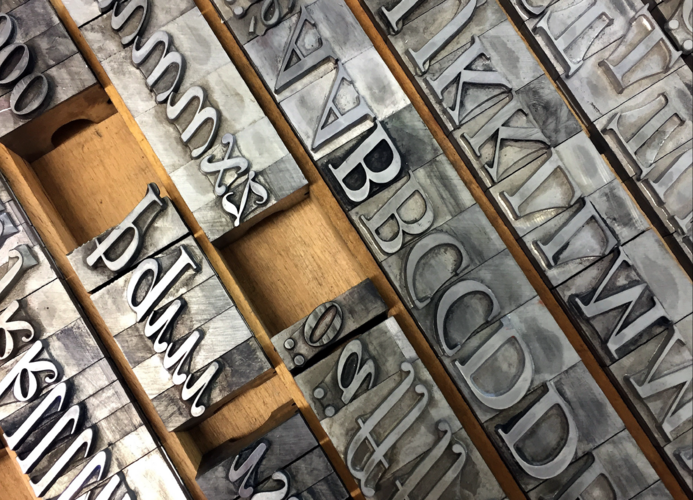 The Typography Lab is open to all students of Visual Communication and beyond. Besides changing course offers in the field of digital typography, the letterpress studio is always actively involved in our teaching. Typography, as a discipline, matters to all fields of study in Visual Communication. As a lab, we are prepared to answer to the diversity of your requirements, questions and work-specific focuses. On a regular basis, our 'Typo Club' events aim at addressing comprehensive and external perspectives in the shape of talk and workshops. Many of our projects are planned in close collaboration to our academic partners abroad.
The Typography Lab runs a Vandercook press and uses a range of lead and wood type for hand composition.
Work at the Typography lab is possible on agreement.
Typography Lab
Grunewaldstr. 2–5
10823 Berlin
Room
R025/026
Information on Opening Times or Consultation Hours
Nach Absprache
Workshop Management Office Hours
Nach Absprache
Workshop Management
Roman Wilhelm
r.wilhelm_ @udk-berlin.de
Tutor
Momo Anders
mo.anders_ @udk-berlin.de