Trial Lecture of Lisa Glauer in Trondheim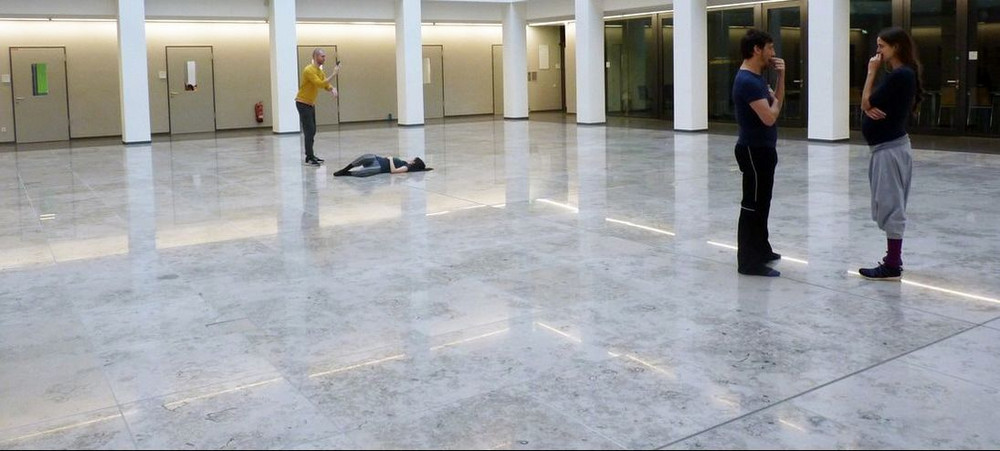 Our current fellow Lisa Glauer is giving a public trial lecture for an associate professorship in "Painting and Beyond" at Trondheim Academy of Fine Art.
Lisa Glauer is a painter, artist and researcher, based in Berlin since 2002. Main interests are the initiation and development of international transdisciplinary art projects, hegemonial structures in disciplinary and political border areas, experimental painting and art and commemoration. 2016/17 (artistic) research scholar within "GedenkOrt, Charite Medical Center" and University of the Arts, Berlin – a project commemorating the medical victims of the Nazi past and teaching at the University of the Arts in Berlin.
From 2009 - 2015 she taught as associate at the Bauhaus-Universität, Weimar in the international "Postgraduate Program Public Art and New Artistic Strategies" and worked within the framework of "Strategic Partnerships" (Projects in San Diego/Tijuana, Athens, Sarajevo, Budapest etc.).
When?
5 June 2018, 10 am
Where?
Kunstarken
Innherredsveien 7
Trondheim, Norway