Centenary Exhibition Original Bauhaus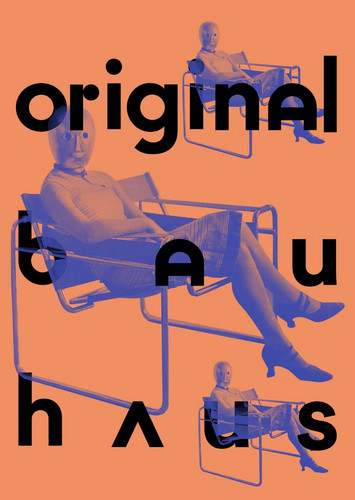 The series of drawings "flüssige Raster" (fluid raster) by our alumna Juliane Laitzsch is part of the centenary exhibition Original Bauhaus at Berlinische Galerie– Museum of Modern Art.
Laitzsch work is inspired by Gertrud Arndt's lost carpet and asks for the qualities of reproduction.
The Bauhaus existed for only 14 years in Germany, but for 100 years its ideas have now been passed on and its products relaunched, imitated and further developed. Marking the centenary of the Bauhaus's founding, the Bauhaus-Archiv / Museum für Gestaltung's exhibition at the Ber-linische Galerie is presenting famous, familiar and forgotten Bauhaus originals and recounting the history behind the objects.
The centenary exhibition by Berlin's Bauhaus-Archiv / Museum für Gestaltung in cooperation with the Berlinische Galerie is supported by the Senate Department for Culture and Europe and the German Federal Cultural Foundation.
When? Where?
Opening: 5 September 2019, 7-10pm
6 September 2019 to 27 January 2020
Berlinische Galerie – Museum für Moderne Kunst
Alte Jakobstraße 124–128
10969 Berlin