"Nobody Promised You Tomorrow" at the Brooklyn Museum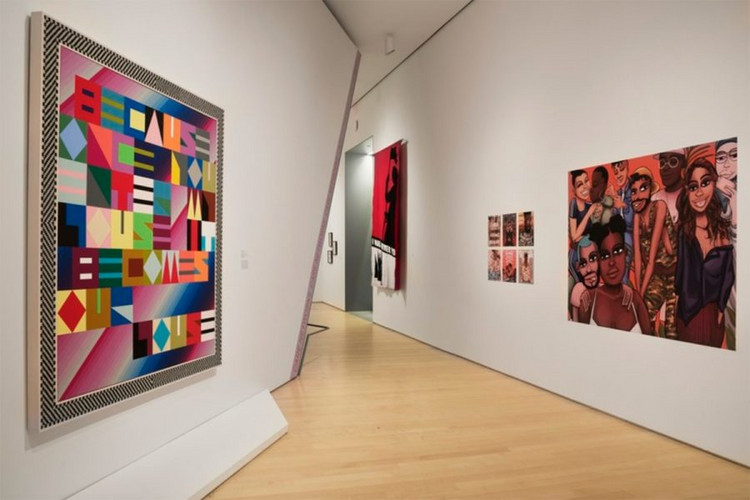 Our associate Rindon Johnson's work will be on show at the Brooklyn Museum until December, as part of the show Nobody Promised You Tomorrow: Art 50 Years After Stonewall. The show commemorates the fiftieth anniversary of the 1969 Stonewall Uprising—a six-day clash between police and civilians ignited by a routine raid on the Stonewall Inn, a gay bar in New York City—and explores its profound legacy within contemporary art and visual culture today. The exhibition draws its title from the rallying words of transgender artist and activist Marsha P. Johnson, underscoring both the precariousness and the vitality of LGBTQ+ communities.
The exhibition presents twenty-two LGBTQ+ artists born after 1969 whose works grapple with the unique conditions of our political time, and question how moments become monuments. It also transforms the Forum space within the Elizabeth A. Sackler Center for Feminist Art into an interactive Resource Room for visitors to engage LGBTQ+ histories and connect with local resources and community organizations working today.
When? Where?
3 May until 8 December 2019
Brooklyn Museum
200 Eastern Parkway
Brooklyn, New York 11238-6052