"Pluvial"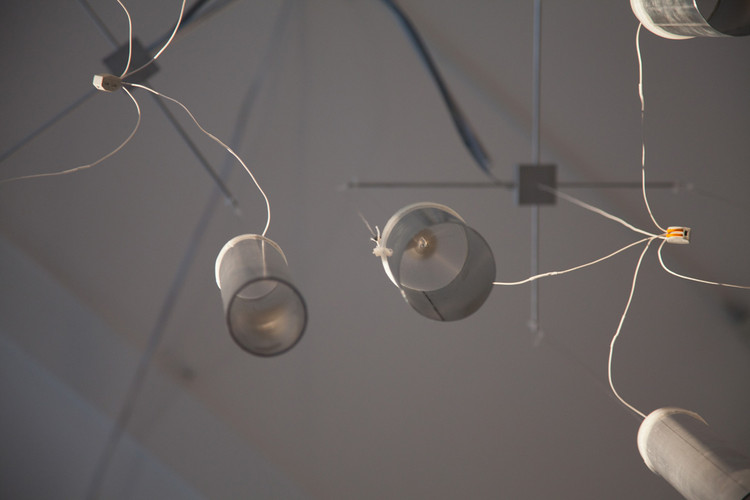 Our former fellow Kerstin Ergenzinger opens the new exhibition format Be Water at B-Part Exhibition Am Gleisdreieck with her work Pluvial- A Sono Tactile Architecture.
Pluvial is a tactile sonic architecture and 80-channel spatial instrument. It consists of custom made digitally controlled drums, that make use of the string drum principle employing the kinetic actuator and shape memory alloy nitinol as instrumental wire.
Balancing in a large cloud-like mobile, the suspended drums tap out rhythms, and rise and drop on the heat-sensitive nitinol wires, according to the data they are fed of the density and frequency of ocean rainfall. Pluvial invites the listening body to enter and follow its acoustic and tactile dr/tones and rhythms.
The installation is part of the Month of Contemporary Music.
When? Where?
6 September to 12 October 2019
Opening: 6 September 2019, 6 to 10pm
B-Part, Artist Studios, Am Gleisdreieck
Luckenwalder Str. 6b
10963 Berlin
more information including video of the installation