"Understanding" exhibition at MAK in Vienna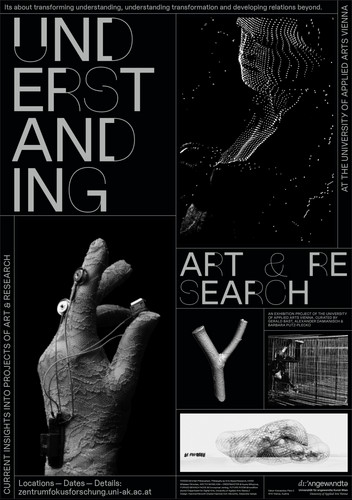 Our former fellow Lucie Strecker takes part in the "Understanding – Art & Research" exhibition at MAK in Berlin in the frame of her Elise Richter PEEK research project "The Performative Biofact".
The University of Applied Arts Vienna presents exemplary approaches to its artistic research in this exhibition, it is about understanding as the very creative impulse. Through examples from research and teaching, science and art the transformation of society can be viewed, examined, sensed, discussed and experienced.
When? Where?
28 June to 28 July 2019
Museum für angewandte Kunst Wien
Stubenring 5
1010 Vienna