Graduale 21: Imagine Something New, Like Justice
17 – 25 September 2021
Galerie Wedding, Müllerstraße 146/147, 13353 Berlin
open Tue to Sat, 12 noon – 7 p.m.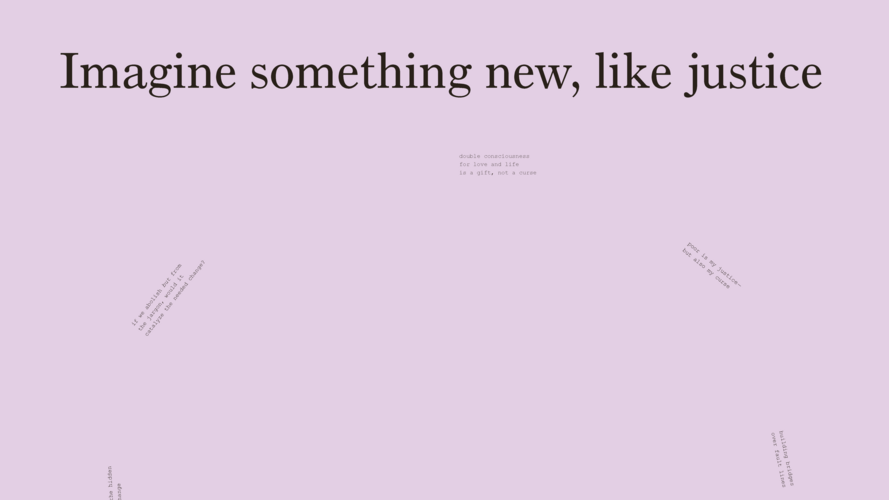 Imagine Something New, Like Justice, the second iteration of the collective gesture by the fellows of the Graduate School of the Berlin University of the Arts 2019-21, takes place in the form of an exhibition at Galerie Wedding following a publication with the same title by Archive Books.
As various calls for justice and visibility spread from different parts of the world simultaneously today, they challenge the codes of power, authority and sovereignty fortified by post-truth's slippery regimen. They also question public spheres, which erase certain voices by the way they are constructed. You do not need to be fixed, they claim, it is the world that needs fixing.
What constitutes that justice we keep looking for as a reciprocal horizon, as life-long pedagogy, as a struggle, as an imagination, as a desire? That is the core question that encircles and passes through the particular final moment of the transdisciplinary research projects byYalda Afsah, Salwa Aleryani, Neslihan Arol, Anthony R. Green, Rindon Johnson, Mariam Mekiwi, Didem Pekün and R A Walden.
The artists coexist in the Galerie Wedding situated in Leopoldplatz, one of the most central and plurivocal squares of Wedding, that is itself partially taken over by the Sozialamt and has become an extraordinary example of cohabitation in reflection of the times. Spreading their works in the exhibition space and around the square, the artists attempt to stand side-by-side, to consult with each other, to de-border inside from outside and to breathe in each other's freedoms.
The short and intense one-week encounter – the presence of which is a sign of the attachment to life in these times of loss and longing – will be accompanied by an expanded book launch outdoors with music, talks and screenings on 16th and 18th September. The exhibition is curated by Övül Ö. Durmuşoğlu (curator and writer, visiting professor of the Graduate School)
Exhibition opening: 16 September 2021, 7-10 pm at Rathausvorplatz
8 p.m.:
Performance vehicle – postlude by Anthony R. Green
8:15 p.m.:
Extended book launch with Archive Books
Programme evening: 18 September 2021, 12-10 pm at Rathausvorplatz
6:30 p.m.:
Performance Smaller Big Things by Anthony R. Green & guest artists Lena Czerniawska and Emilio Gordoa
7:15-9:30 p.m.:
Graduale Kino by Yalda Afsah, Rindon Johnson, Mariam Mekiwi, Didem Pekün and R A Walden
go to the detailed programme
Salwa Aleryani's work Raising minimum defenses (prelude) (2021) is installed at Rathausvorplatz on both days of the public program.
Didem Pekün continues her campaign Free Osman Kavala (2018-ongoing) at Rathausvorplatz in the frame of the public program.
On 22, 24, 25 and 26 September 2021, 8 pm, the play Karagörlz: Leaving Earth But Holding On to Humanity by Neslihan Arol takes place at the Theater im Aufbau Haus Kreuzberg as part of the exhibition and its public program.
Artworks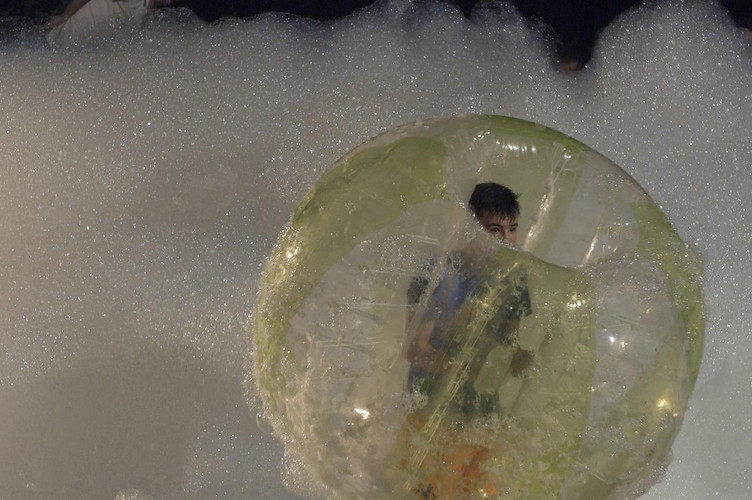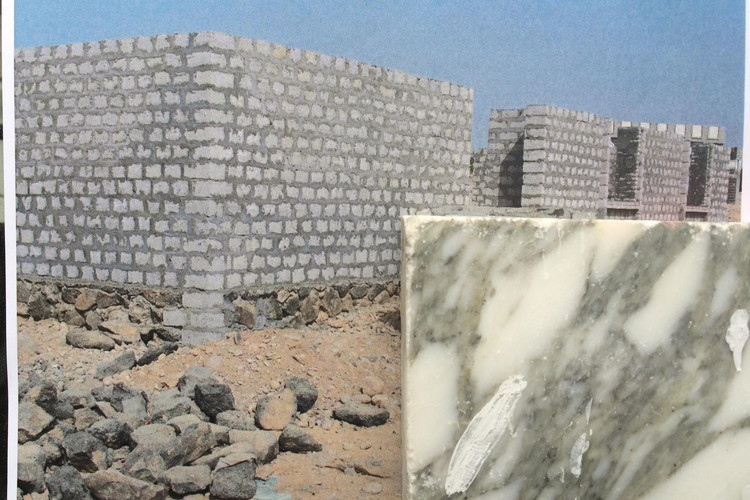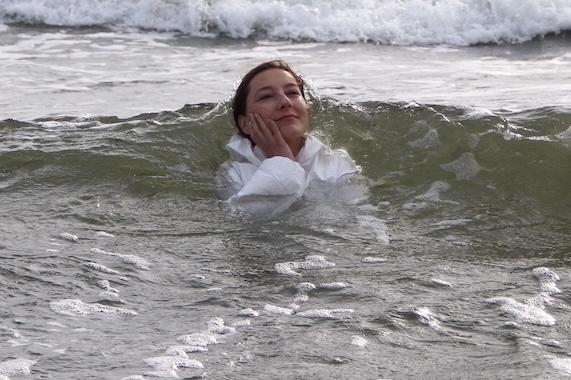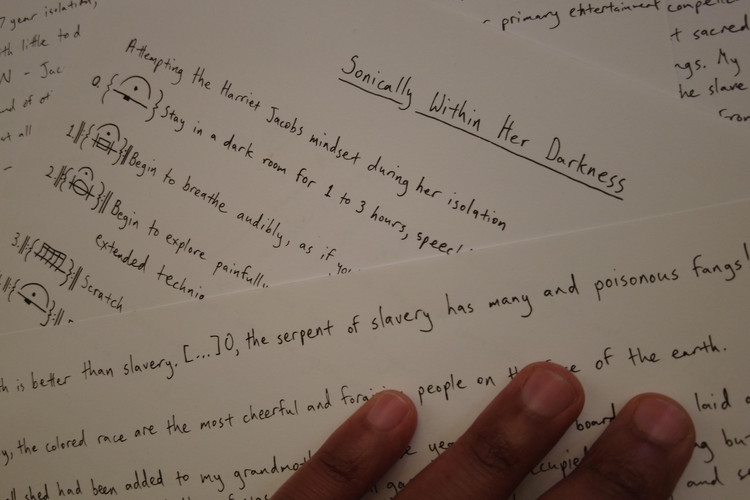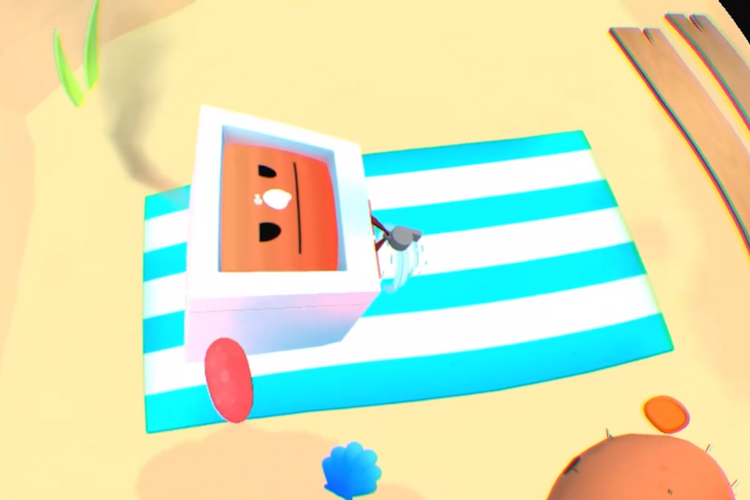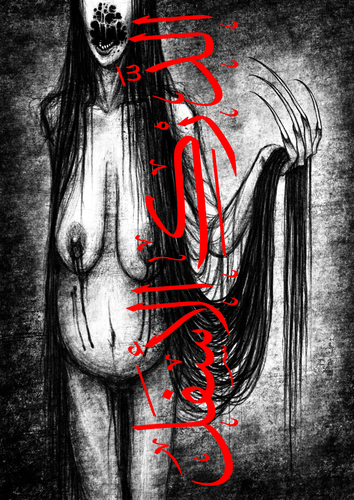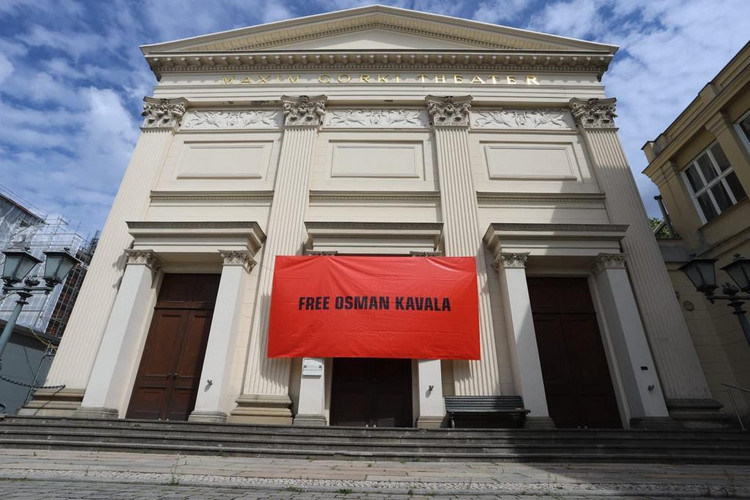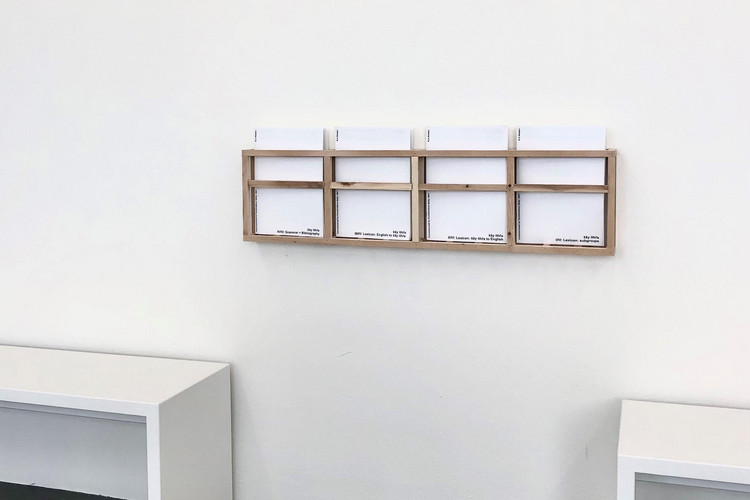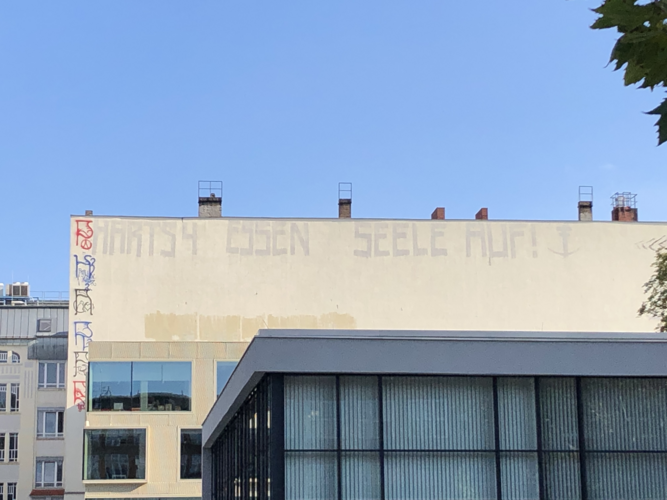 German-Iranian artist and filmmaker Yalda Afsah (b. 1983, Berlin) explores how space can be cinematically constructed as her films profoundly explore the interface between reality and staging. This formal characteristic of Afsah's work is conceptually mirrored in her recent portraits of human-animal relationships that reveal an ambivalence between care and control, physical strength and broken will, instinct and manipulation. Despite their documentary focus, her films and video installations seem to capture strange choreographies on screen – performative acts, which turn into their own abstraction. Afsah has presented her work at various exhibitions and festivals including Manifesta 13, Locarno Film Festival, New York Film Festival, Internationale Kurzfilmtage Winterthur, Institute of Contemporary Arts London, Kunsthalle Düsseldorf and Neuer Berliner Kunstverein. In 2018, she received the Karl Schmidt-Rottluff scholarship and is a current fellow at the Berlin University of the Arts' Graduate School.
www.yaldaafsah.com
Salwa Aleryani (b. Sana'a) is a visual artist working primarily with sculpture and installation. Through a constellation of found and made objects, her work engages with sites and infrastructures, as well as notions of hope and promise in building and rebuilding.
Salwa Aleryani has been a fellow at the Graduate School of the UdK since January 2020. Her ongoing research project "Variations in pressure, or a thought for your penny" is an exercise of creating a souvenir that predates a lived experience and place.
www.salwaaleryani.com
Neslihan Arol combines her artistic and academic work in a multifaceted practice; as a performer, theatremaker and scholar. She finished her MA in the Film & Drama Programme of Kadir Has University Istanbul with a practice-based research on clowning from a feminist perspective. For her PhD (2021) at the Berlin University of the Arts she expanded her scope to include stand-up comedy and meddahlık (Turkish storytelling tradition). She exhibited this artistic research process in international festivals and conferences including Helsinki, Izmir, Vienna, Pennsylvania and Toronto. She also shared her academic findings in conferences worldwide. More information on her practice can be read in her article published in "Staging Gender — Reflexionen aus Theorie und Praxis der performativen Künste" (2019). Her research about the shadow play tradition Karagöz as an associate fellow (2019-2021) at the Berlin Centre for Advanced Studies in Arts and Sciences (BAS) is an extension of her practice since 2013, which can serve as a toolbox for artists interested in an intersectional comedic theatre. Her process at BAS led her to imagining a new comedic movement called "Karagörlz'' that emerged during the Covid-lockdown.
Anthony R. Green is a composer and performer invested in social justice. His practice of continuous questioning is centered on hyperbole, the embodiment of injustice, and the metaphysics of the oppressed. His work has, among many other places, been presented at Tivoli Vredenburg (Utrecht), studio ilka theurich (Hannover), Cité de la musique et de la danse (Strasbourg), Symphony Space (New York), Union Square (New York), LiteraturHaus (Copenhagen), The Shoe Factory (Nicosia), the perfocraZe International Artist Residency (Kumasi, Ghana), Alliance Française of Kumasi (Ghana), Hošek Contemporary (Berlin), and The Bemis Center for Contemporary Arts (Omaha).
www.anthonyrgreen.com – Soundcloud: piargno
Rindon Johnson is an artist and poet. In 2021, Johnson presents two pendant solo exhibitions; first in spring at SculptureCenter, New York and later in autumn at Chisenhale, London. He is the author of four books, most recently, The Law of Large Numbers: Black Sonic Abyss (Chisenhale, Inpatient, SculptureCenter 2021). He was born on the unceded territories of the Ohlone people, he lives in Berlin.
www.rinjohnson.com
Mariam Mekiwi (b. 1987) is a filmmaker and film editor from Alexandria, Egypt. She completed her MFA in film at the Hochschule Für Bildende Künste in Hamburg (HfbK) in 2017. Her fiction film 'Abl Ma Ansa' premiered at the Berlinale's Forum Expanded section in 2018 and was nominated for the First Steps Awards of the German Film Academy in the same year. Her films were screened on festivals such as Film Festival Oberhausen, Ayam Beirut Al Cinema'iya, Haifa Independent Film Festival and Sharjah Film Platform.
In her work, Didem Pekün combines research and practice. In her essay films, she addresess how violence and displacement define and destroy life. Her documentaries and video installations have been shown internationally and received different awards. She is a founding member of Center for Spatial Justice (MAD). She holds a BA in Music from SOAS, an MA in Documentary from Goldsmiths, and a practice-based PhD in Visual Cultures from Goldsmiths, University of London.
www.didempekun.com
R A Walden is a transdisciplinary artist whose work centers a queer, disabled perspective on the fragility of the body. Their practice spans sculpture, installation, video, and printed matter, all of which is undertaken with a socially engaged and research-led working methodology. Walden is interested in our ability and failure to navigate physicality, interdependency and vulnerability both communally and individually; understanding world-building not as a visionary tool for an imagined future, but as an embodied methodology for the now. Recent work has been shown at BALTIC Centre for Contemporary Art: UK, HAU: Berlin, The National Gallery of Australia, SOHO20: New York and Tate Modern: London. In 2019 Walden was a Shandaken Storm King resident, and will be resident at Wysing Arts Centre: UK and Hebbel am Ufer: Berlin in 2021.
www.romilyalicewalden.com