Neslihan Arol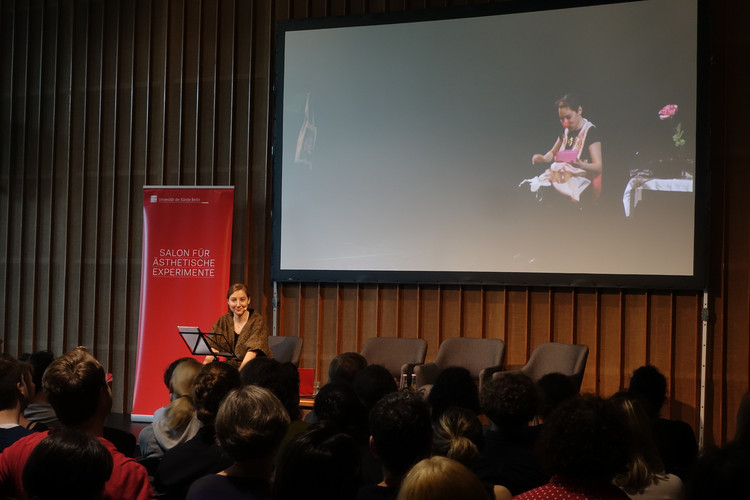 A Feminist Inquiry into Shadow Play: Can Karagöz Become a Feminist?
Karagöz is the protagonist of the eponymous shadow puppet theatre traditionally practiced in Turkey. In 2009 it was inscribed in the UNESCO Representative List of the Intangible Cultural Heritage of Humanity. In her artistic research project A Feminist Inquiry into Shadow Play: Can Karagöz Become a Feminist? Neslihan Arol seeks to re-evaluate the male-dominated comedic tradition of Karagöz from an intersectional feminist perspective. As an art form, Karagöz has historically been associated with marginality and deviance. So can it represent gender in more expansive, progressive ways? Can the main characters Karagöz and Hacivat tell a feminist story? Or must they make way for Zennes (the name for all female characters in Karagöz plays)? Could there be totally new characters?
Neslihan Arol combines her artistic and academic work in a multifaceted practice: She created her solo work in clowning, stand-up comedy and meddahlık (a tradition of storytelling in Turkey), and performed in cities from Berlin to Vienna, Helsinki to Toronto. She is also a voice artist, and teaches clowning. She was an active member of the performance groups "gastkollektiv" and "Clowns ohne Grenzen" for several years and continues to act in the plays of "Bühne für Menschenrechte". Arol received her Masters in Film and Drama from Kadir Has University (Istanbul). For her PhD at the Faculty of Performing Arts at the Berlin University of the Arts she currently continues her research on the intersections between feminism and comedy through solo performance forms mentioned above.