Berlin Summer University of the Arts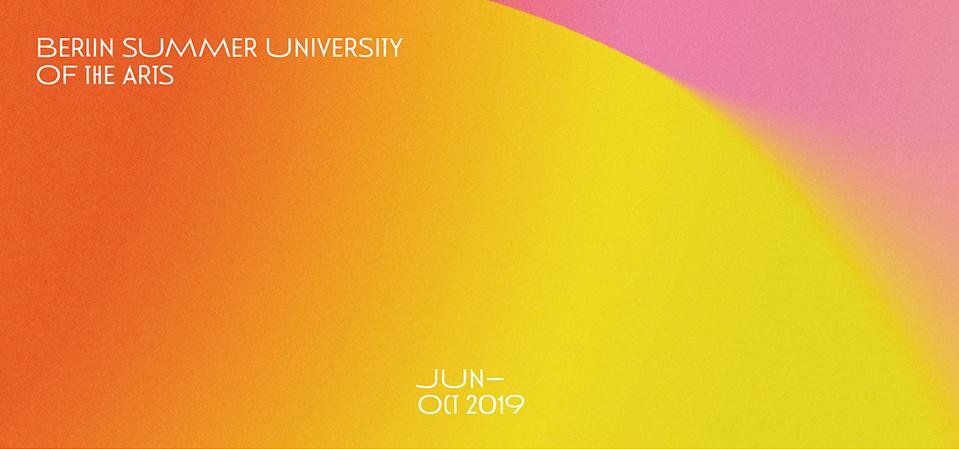 The Berlin Summer University of the Arts is home to a multitude of workshops and courses incorporating all disciplines of the Berlin University of the Arts (UdK Berlin): Performing Arts, Fine Arts, Design, and Music. The broad spectrum of courses ranges from classical master-classes to experimental workshops and new formats. International artists have the opportunity to gain an insightful look into and experience the world behind the scenes of the world-renowned art university as well as meeting and networking with other artists and expanding individual creative horizons.
Furthermore, within the programme of the Summer University artists and creatives of all disciplines, designers and creative entrepreneurs have the opportunity to participate in courses on diverse and interdisciplinary subjects – Arts Management, Self-Marketing, Creative Entrepreneurship – taught and conceived by renowned international experts.
Partial Scholarships 2019
International final-year students and first-year graduates are welcome to apply for the Berlin Summer University of the Arts 2019 partial scholarship which covers half of the respective course fee (max. 200 EUR). Deadline for receipt of supporting documents is April 14, 2019. More information here.
Internationale Studenten im letzen Semester oder Absolventen im ersten Jahr können sich für das Teilstipendium der Berlin Summer University of the Arts 2019 bewerben, das die Hälfte der jeweiligen Kursgebühr abdeckt (max. 200 EUR). Bewerbungsfrist ist der 14. April 2019. Weitere Informationen finden Sie hier.