Berlin Summer University of the Arts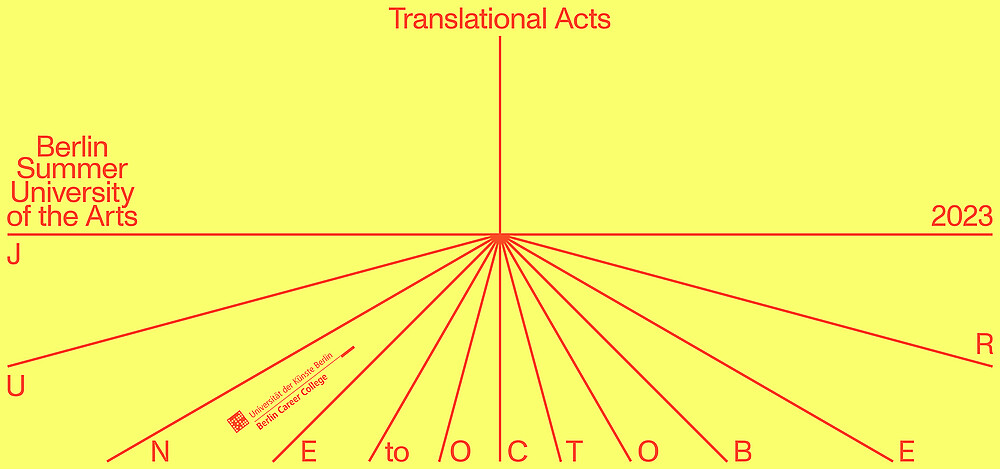 Welcome to the Berlin Summer University of the Arts 2023!
Get inspired, focus on your art and make lasting connections in international and transdisciplinary settings at UdK Berlin. Starting in June, we offer a wide range of workshops in all artistic disciplines and beyond. You can discover our brand new programme here. Registration is open.
This year's focus on Translational Acts reflects the engaged dialogue between the disciplines at the Berlin University of the Arts. Artistic practice unfolds in the face of major social, political and technological transformation processes: questions of climate justice and sustainability, collectivity and diversity, or digitization are aesthetically translated in manifold ways. Crossing, transgressing, transcribing, rewriting borders and limits represent central dynamics of the Berlin Summer University of the Arts and we invite you to take part.
Would you like to stay updated? Subscribe to our newsletter and follow us on Instagram or facebook.