News
Scholarships for students of the UdK Berlin and HfM Hanns Eisler Berlin
For students of the UdK Berlin and HfM Hanns Eisler Berlin: The faculties of the UdK Berlin and klangzeitort have made scholarships available for participation in the KlangKunstBühnen workshops. Application until June 30th and further information: klangkunstbuehne[at]udk-berlin.de
We are looking forward to the KlangKunstBühne 2022
The next KlangKunstBühne will take place from August to October 2022. This year's lecturers are Rabih Mroué, Josephine Ann Endicott, Bénédicte Billiet and Sophia Otto, Keyti, Lola Arias, Yara Mekawei and Chris Kondek. They offer workshops from the fields of performance, dance, hip hop, sound and media art. Registration is now open!

For all questions, we are at your disposal: klangkunstbuehne_ @udk-berlin.de
For further information, please also download our flyer.
An announcement by our colleagues at the Berlin Summer University of the Arts
The Berlin Summer University of the Arts returns this year, offering a wide range of workshops in all artistic disciplines: Fine Arts, Design, Performing Arts, Music and Sound Art as well as interdisciplinary and experimental formats. From June to September 2022, artists and advanced students can broaden their professional horizons and connect to creatives from all around the world. For further information on the UdK summer courses, please visit www.summer-university.udk-berlin.de.
respektive «» Perspektive: KlangKunstBühne
Ausstellung einer interdisziplinären Suche nach Bildern, Klängen, Räumen und Figuren
In the course of the Rundgangs - Tage der offenen Tür der UdK Berlin 2021 an exhibition was presented that showed pictures of KlangKunstBühne 2019. Performance, music, dance, movement, opera and video – Simon Hertling captured moments in his pictures that tell stories from the workshops. In his portraits, studies of movement, dance- and video-scenes, he shows illusions, emotions, fears and dreams. The workshops' participants are being presented in an intimate way.
The pictures can still be seen at UdK Berlin, Bundesallee 1-12, in the southern floors of the building.
KlangKunstBühne 2019: Throwback
KlangKunstBühne 2019 has come to an end! You will find a galery with impressions from the intensive workshops and exciting presentations soon.
Thanks to all lectureres and the numerous participants. We are looking forward to next years KlangKunstBühne!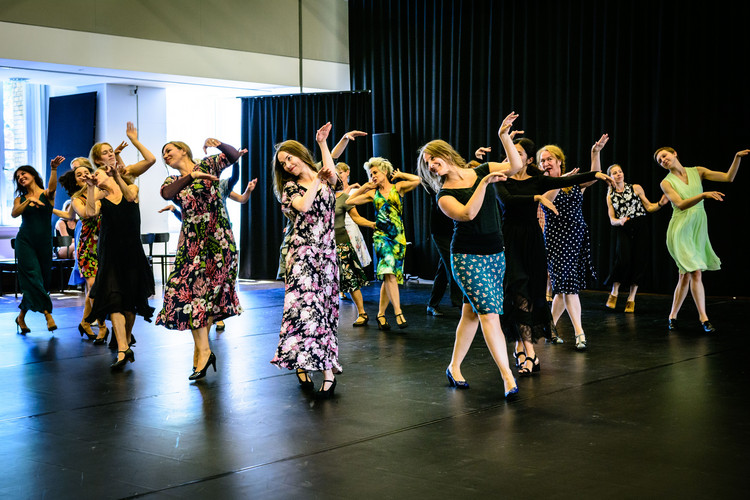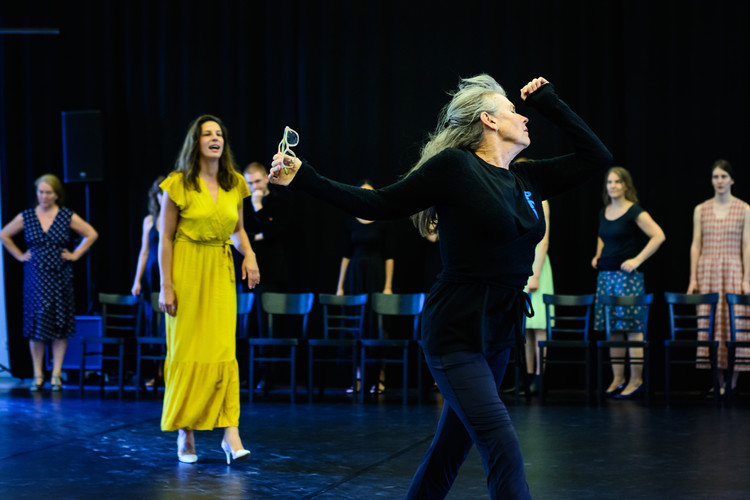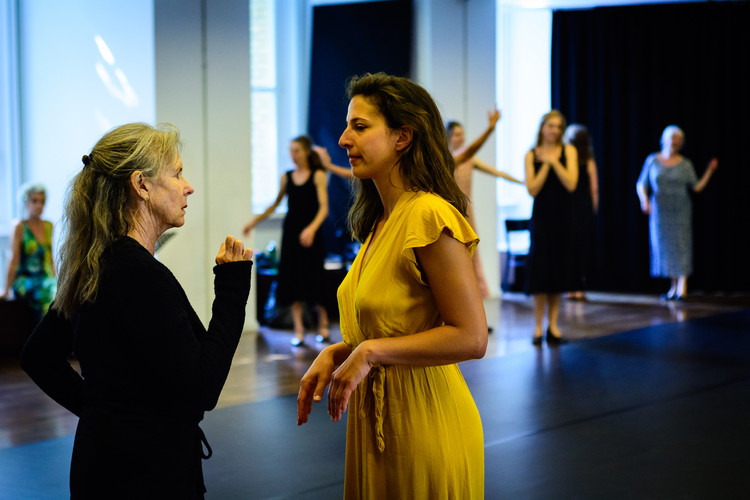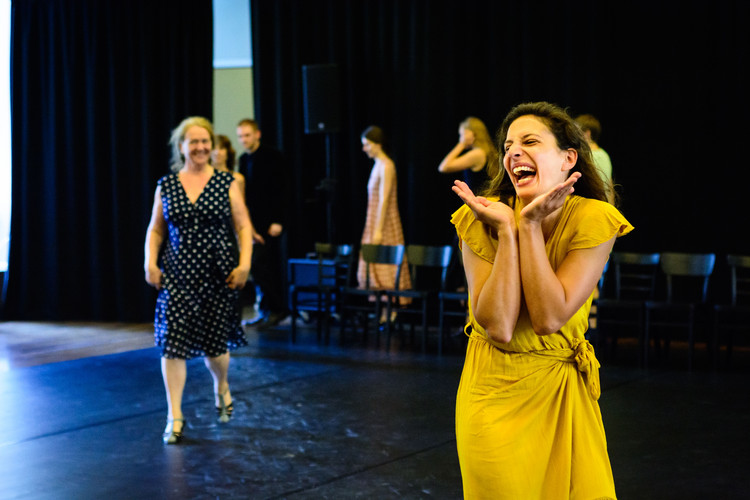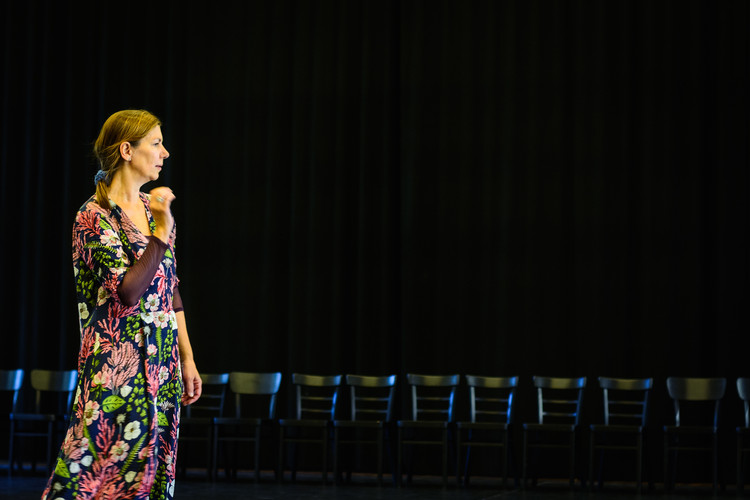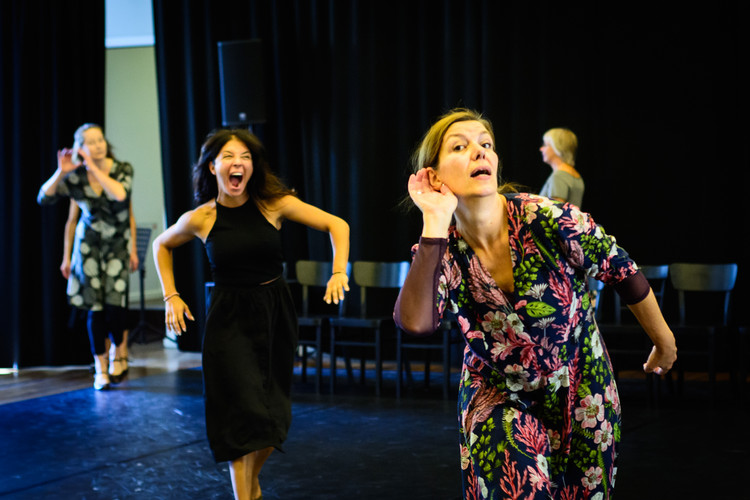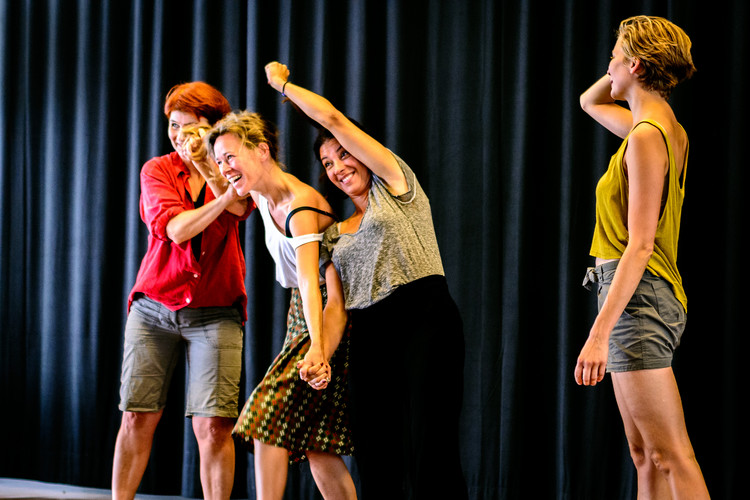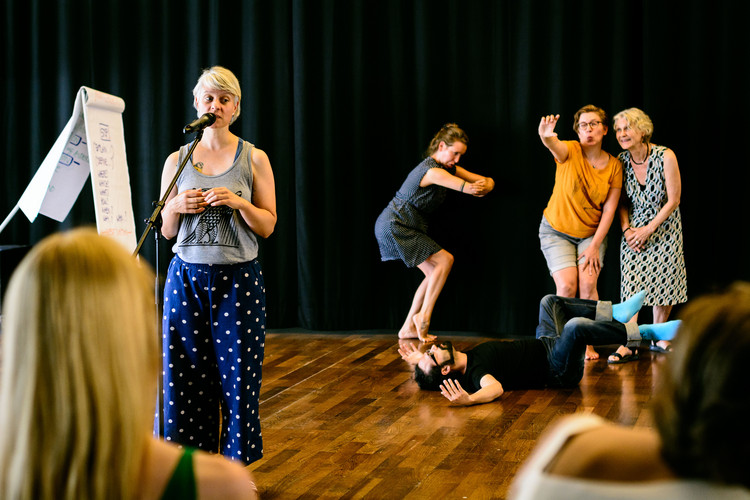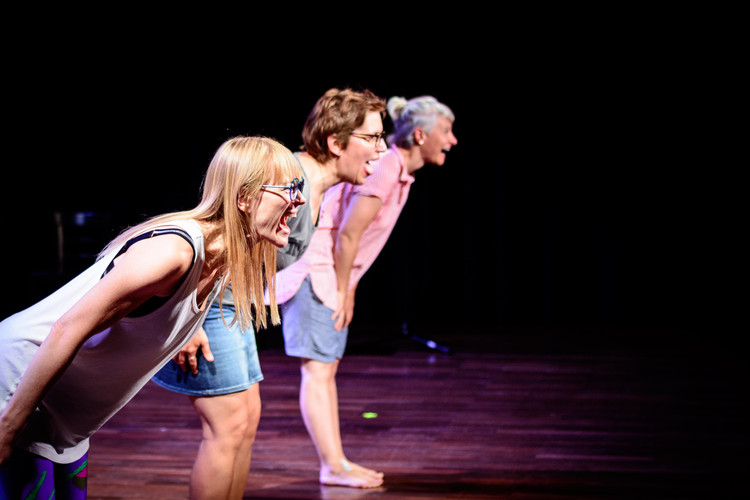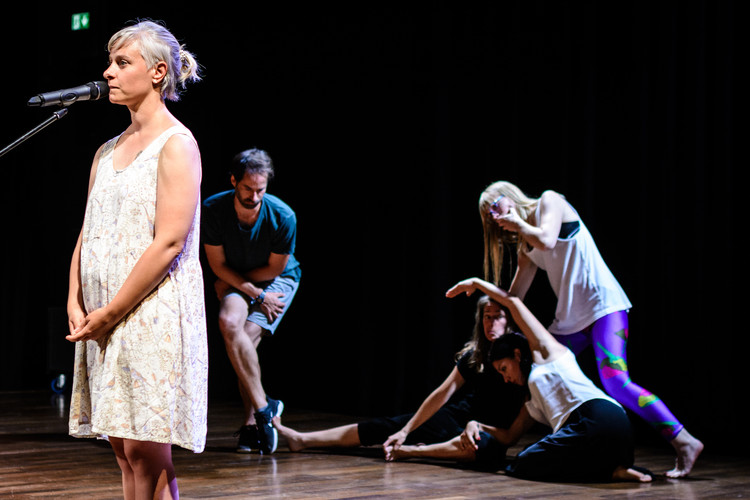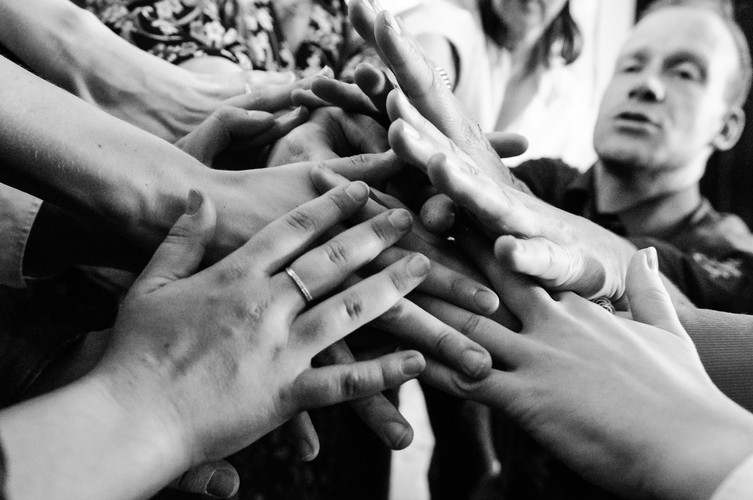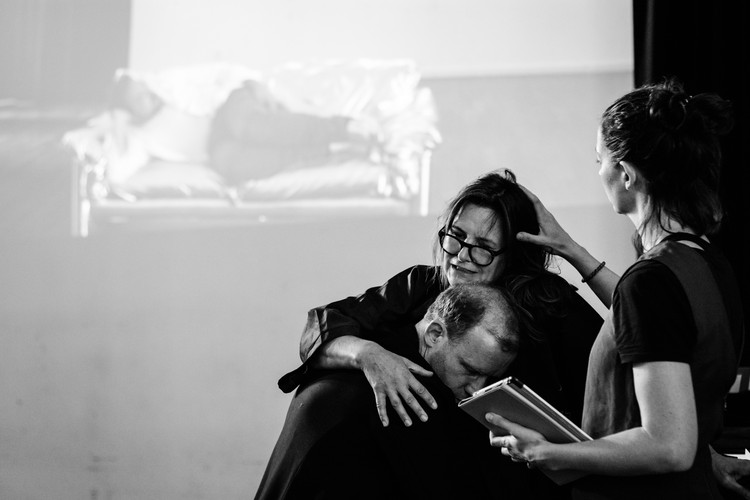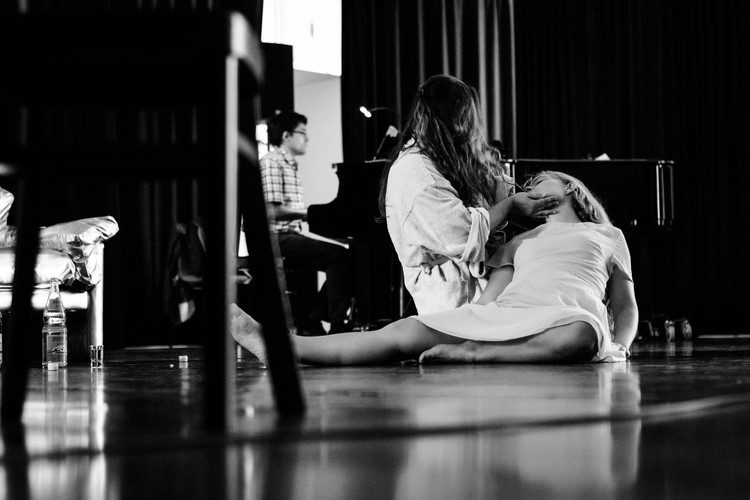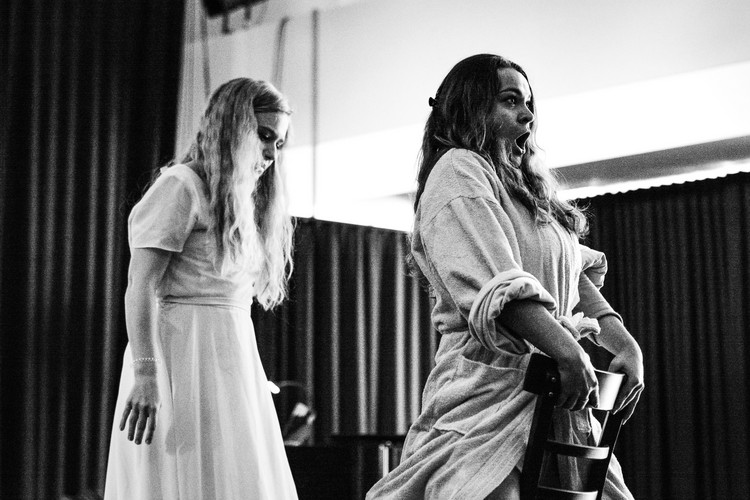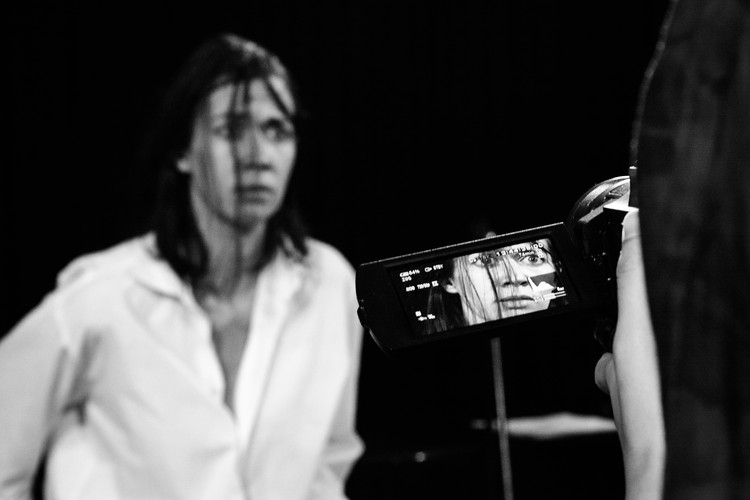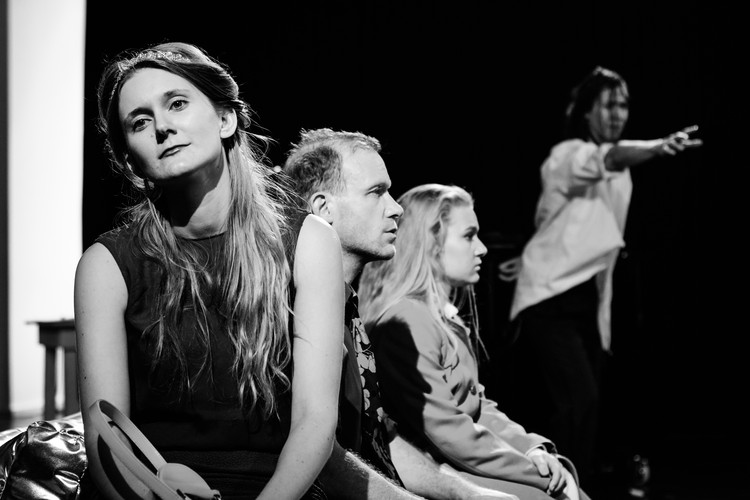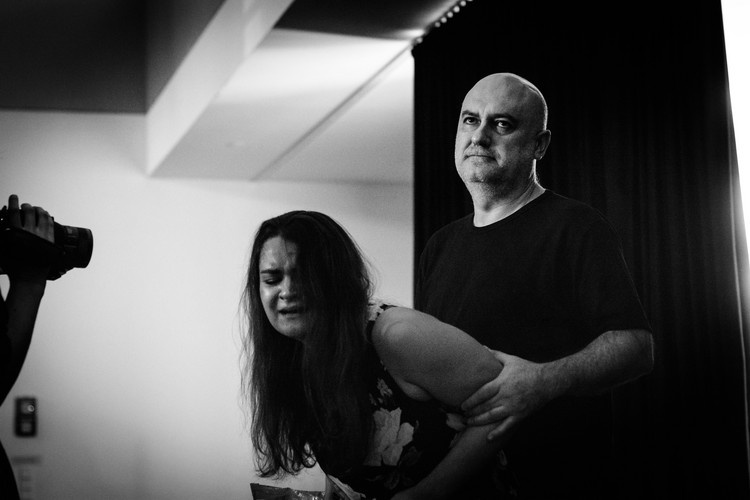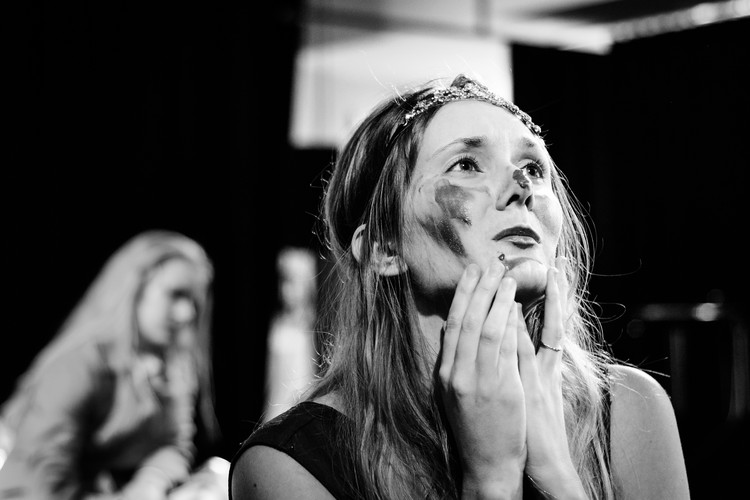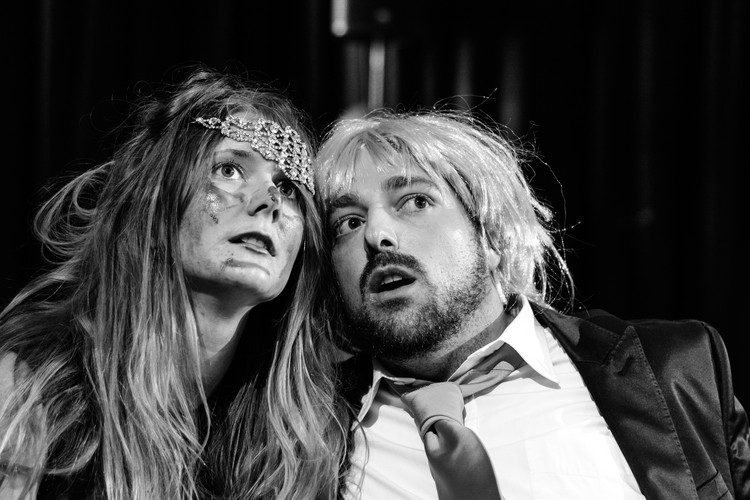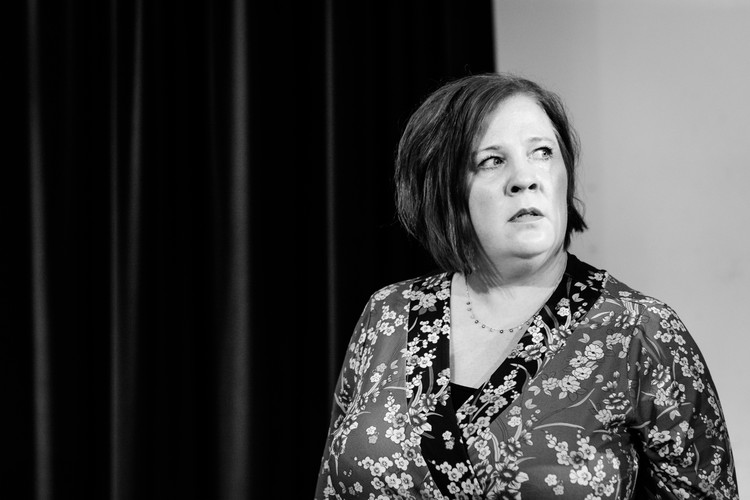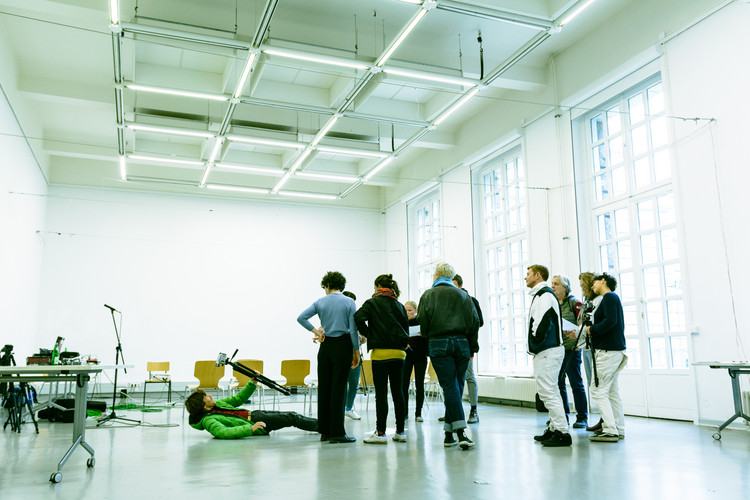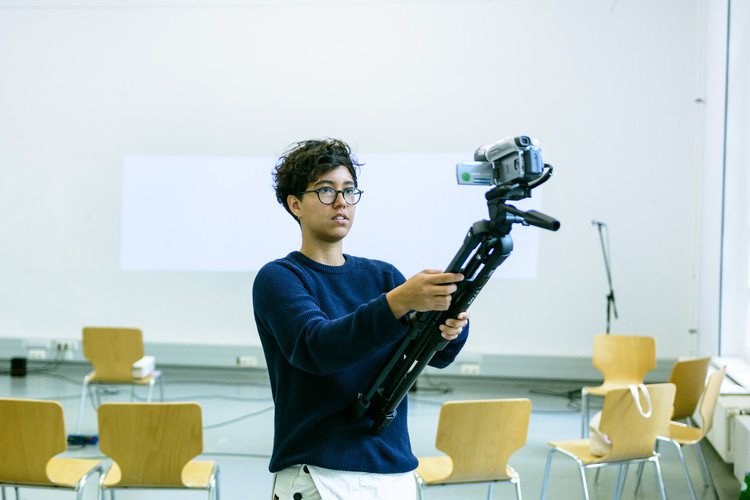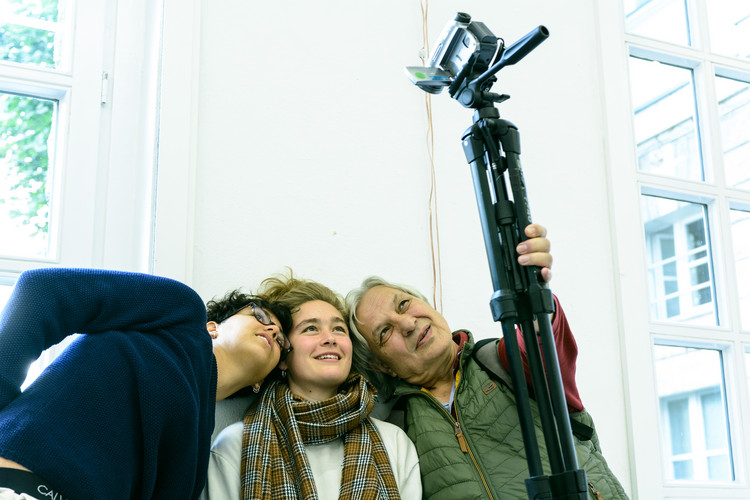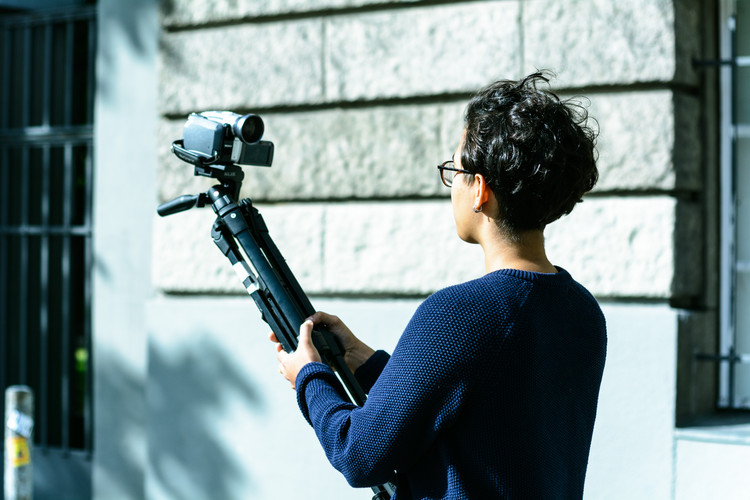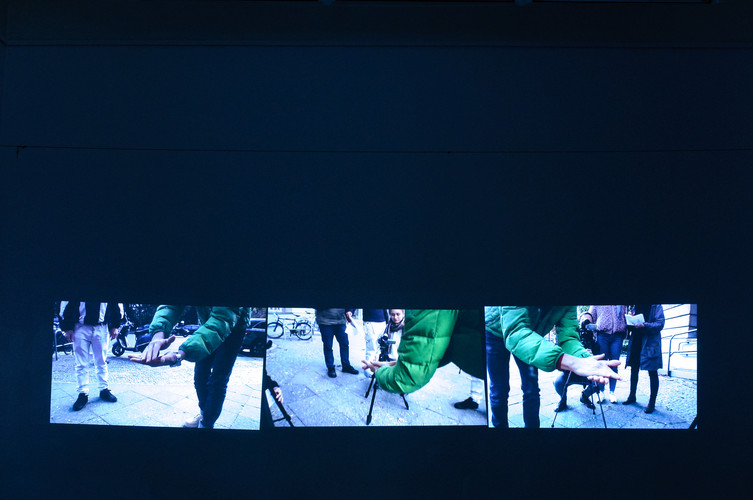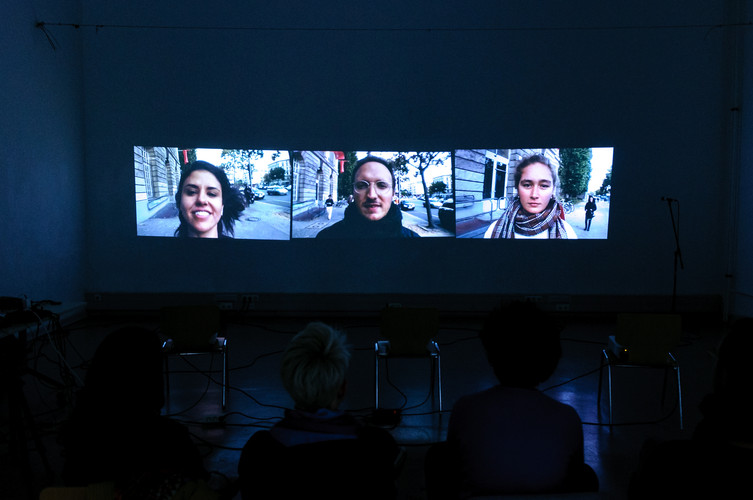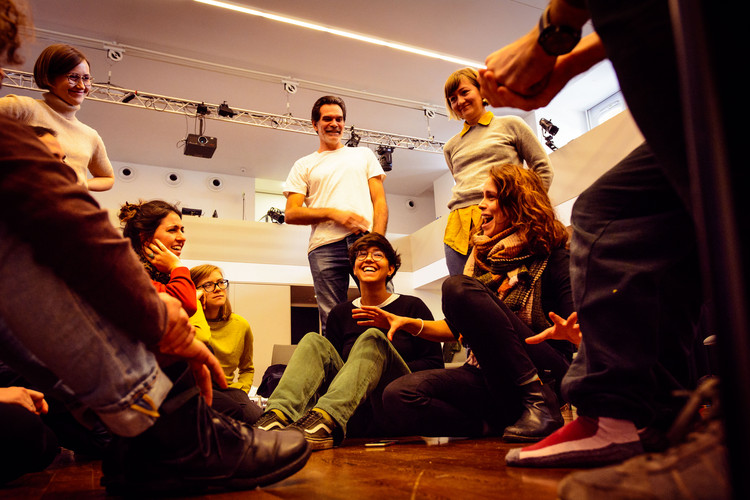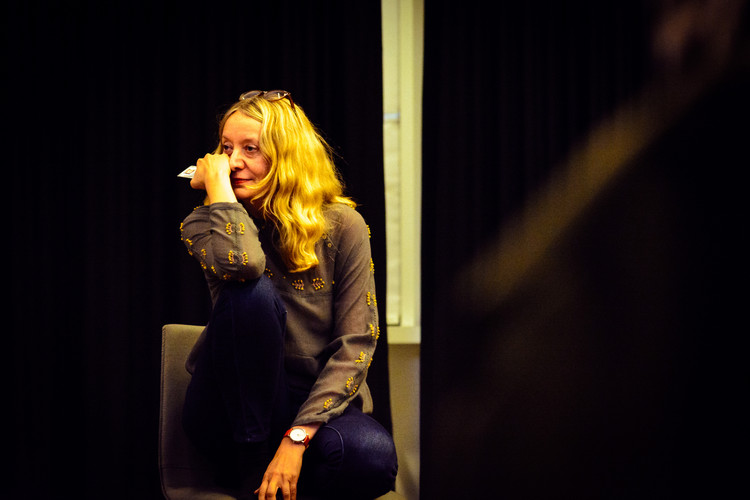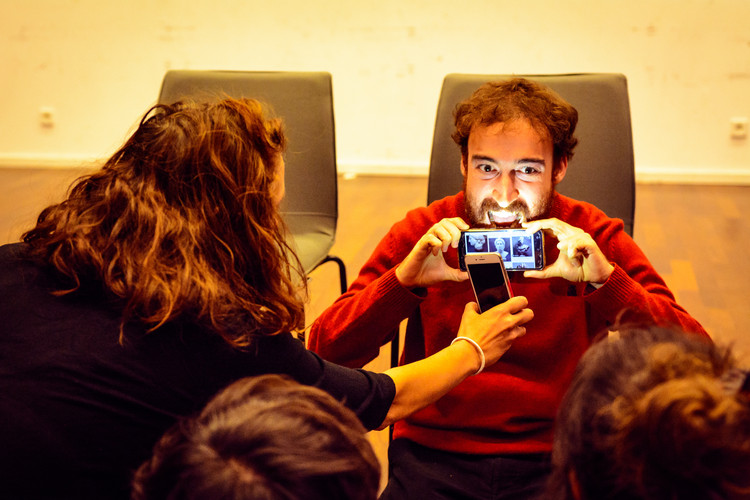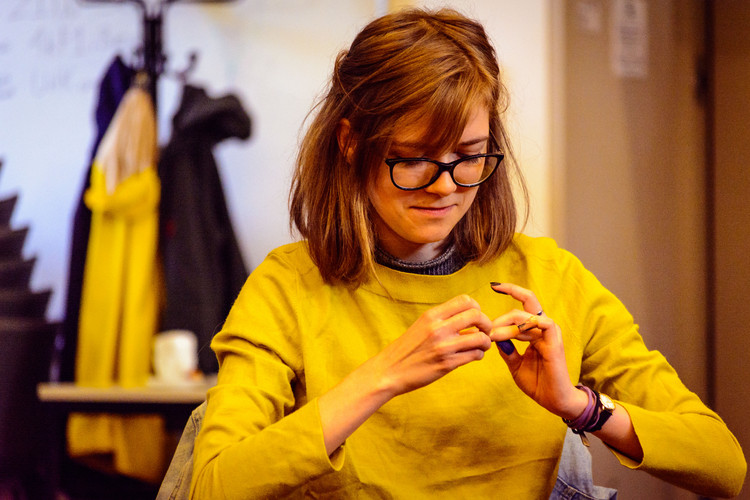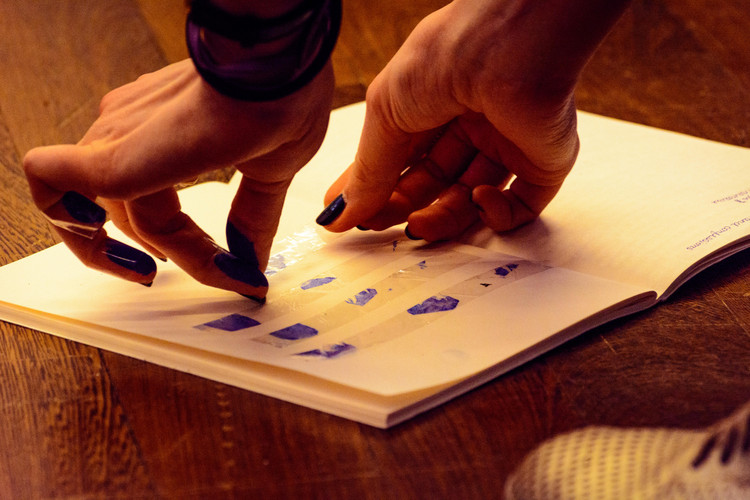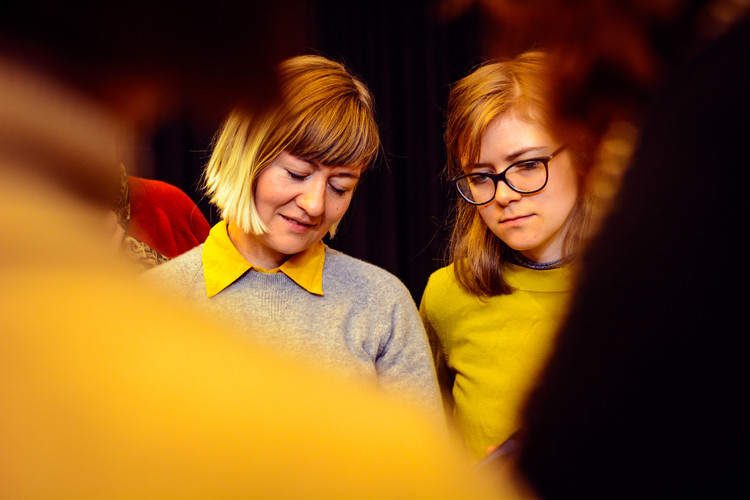 Throwback to KlangKunstBühne-Special with Nezaket Ekici
The KlangKunstBühne-Special 2018 Workshop with Nezaket Ekici took place last August.
Feel free to get an impression of the workshop and performance at Bröhan-Museum in our photo gallery!