15 July 2021 | Carsten Seiffarth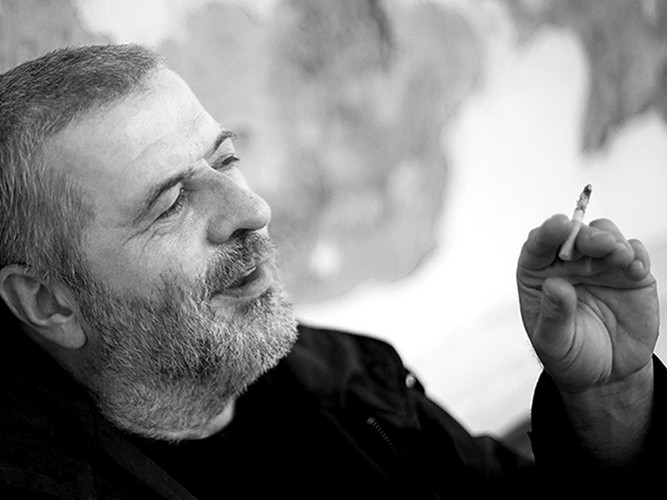 Thu July 15
Guest: Carsten Seiffarth
Carsten Seiffarth, was born in 1963 in berlin; orchestral music studies at the Franz Liszt school of music, Weimar (trombone); musicology/sociology studies at the TU berlin. from 1991 on, freelance project work as a curator and producer for sound art and contemporary music. curated numerous solo and group exhibitions, in Germany and in other countries, for example, in Austria, the Netherlands, Belgium, Denmark, Romania, Luxemburg, Slovenia, USA, Croatia, Norway, Mexico. editor of several books, Singuhr – Hoergalerie, Tesla Media Art Lab Berlin, Paul Demarinis, Gordon Monahan, etc. member of the festival direction "INVENTIONEN" 2000/02/04/06/08, Berlin. 2005-2007 member of the artistic direction of the media art laboratory tesla in berlin. 2011/2012 artistic director of sound exchange, a project about experimental music cultures in central and eastern Europe. since 2010 curator + artistic director "bonn hoeren", urban sound art in Bonn and since 1996 curator + artistic director "Singuhr – sound gallery", since 2014 "Singuhr – projects" berlin.
The Aus der Reihe series of artist talks at SoundS, curated by Prof. Daisuke Ishida for the summer semester 2021, explore the diverse field of sound arts practice and introduces students and the community-at-large to a range of international interdisciplinary sound practitioners including artists, curators, critics, and researchers. Primarily for the current MA Sound Studies and Sonic Arts students at the UdK, these talks are also open to the general public and students from all other institutions and departments.
Thursdays | 15:00 – 19:00 p.m. | online
To attend this online public lecture series, it is required to register via email.
Please send an email to ausderreihe_ @udk-berlin.de with the following details.
1. Full name and a screen name if you wish.
2. Email address
3. Institution and study subject, if applicable
Note: please login to the lecture room with your registered full name or screen name.
You will then receive further instructions.