29 April 2021 | Felicity Mangan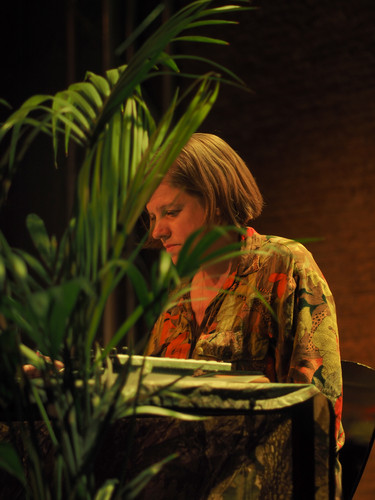 Thu April 29
Guest: Felicity Mangan
Felicity Mangan is an Australian sound artist and composer based in Berlin, Germany since 2008. In different situations such as solo performance, collaborative projects with other musicians, artist or installation, Felicity plays her found native Australian wildlife archive and other field recordings – exploring the timbre of animal voices and field recordings to create minimal quasi-bioacoustic environments. Felicity has released a solo publication on Australian based Longform Editions titled Stereo'frog'ic in 2019. In 2020 she released a tape titled Creepy Crawly on Slovakian based Mappa Editions. Felicity has presented projects in many different settings including galleries, gardens, clubs, radio and festivals throughout Europe. Including National Gallery Denmark, Technosphärenklänge CTM/HKW and Sonic Act Academy 2020. felicitymangan.org
The Aus der Reihe series of artist talks at SoundS, curated by Prof. Daisuke Ishida for the summer semester 2021, explore the diverse field of sound arts practice and introduces students and the community-at-large to a range of international interdisciplinary sound practitioners including artists, curators, critics, and researchers. Primarily for the current MA Sound Studies and Sonic Arts students at the UdK, these talks are also open to the general public and students from all other institutions and departments.
Thursdays | 15:00 – 19:00 p.m. | online
To attend this online public lecture series, it is required to register via email.
Please send an email to ausderreihe_ @udk-berlin.de with the following details.
1. Full name and a screen name if you wish.
2. Email address
3. Institution and study subject, if applicable
Note: please login to the lecture room with your registered full name or screen name.
You will then receive further instructions.