Medienhausstammtisch basics adobe illustrator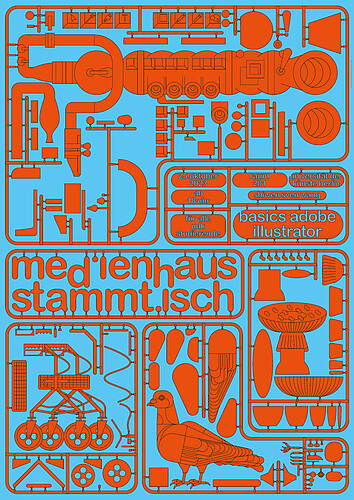 The Medienhaus Stammtisch: Get together, exchange ideas, get to know each other. Whether you are a new student or an old hand - everyone is welcome, even if you are not a Visual Communication student.
The upcoming Stammtisch basics adobe illustrator is primarily aimed at new students who are interested in digital illustration. We will go over some basic processes, a few hotkeys, ways of thinking and positions. It will be a casual setting to get to know and tinker with one of the most used programs in vector based illustration.