Mika Bangemann: WET HOT WOMBS - bathing into other bodies

– Degree Bachelor/Master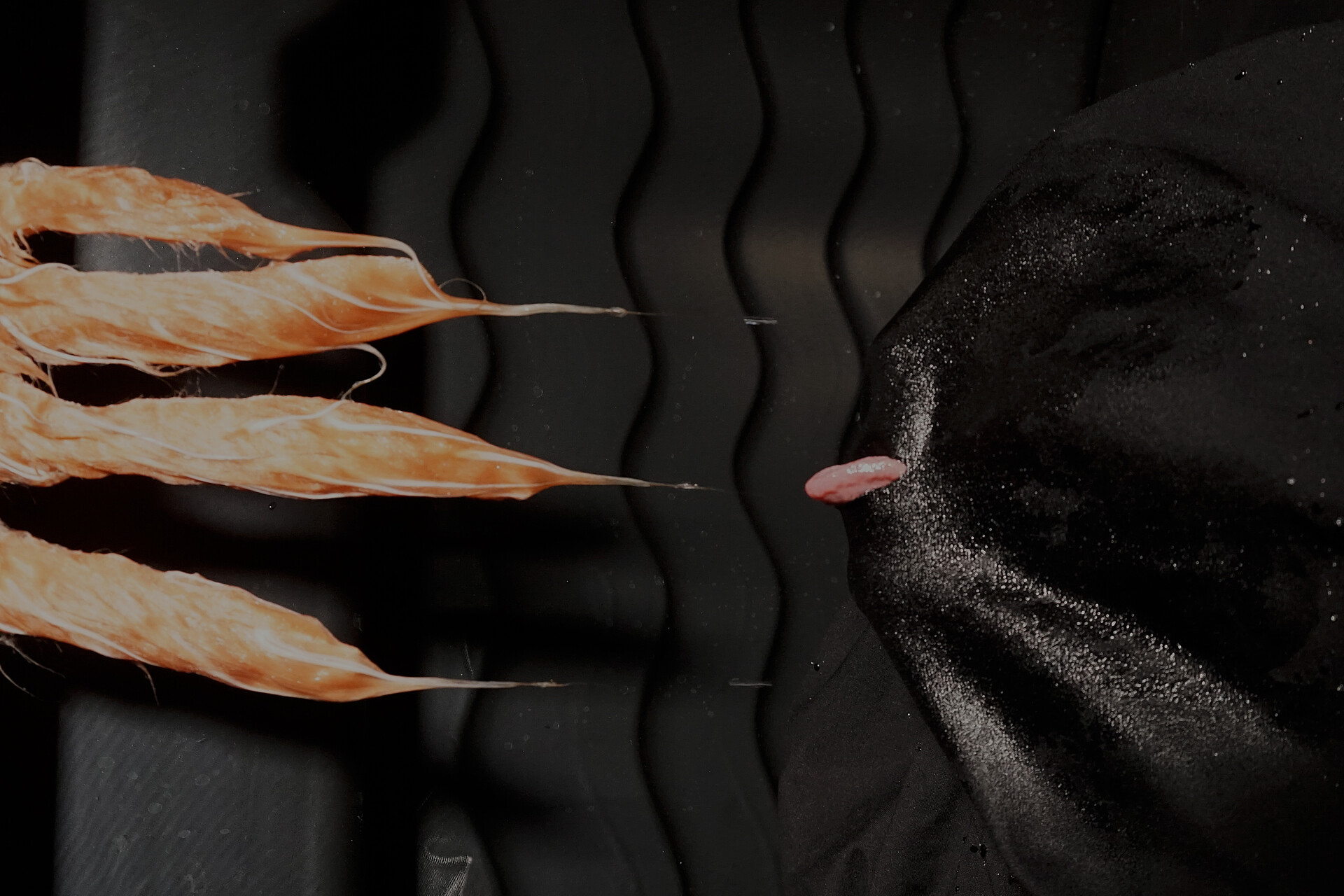 MA SODA final work
Drinking, flowing, spilling, dripping, leaking, swelling, suckling, sucking, impermanent bodies. Bodies as a work in progress, hybrid bodies, fluid bodies, bodies between human and sea creature, woman and monster, punk and diva.
In WET HOT WOMBS, a performer's body repeatedly eludes our gaze and thus becomes visible as always becoming. In a messy dance with objects, masks, puppets and an organ, she sings about and conjures up her body, freeing it from our attributions.
In this search for a feminist post-human corporeality, the space is constantly being dislocated and oscillates between the deep sea, outer space and the subconscious.
We are lost in space. We are all at sea. We are in this together.
---
Concept / Music / Performance: Mika Bangemann
Co-creation / Object and Costume Design: Nina von Seckendorff
Light: Hanna Kritten Tangsoo
Sound: Ernesto Cárcamo Cavazos
Mentoring: Olympia Bukkakis
Tutor: Janez Jansa
Special Thanks to: Michalis Angelidis, David Attenborough, Antonia Baehr, Rosi Braidotti, Astrida Neimanis, Sophia New, Sandra Noeth, Andreas Pfaffenberger, Nuri Winter und SoDA Kolleg*innen