Traversing the Archive

– Workshop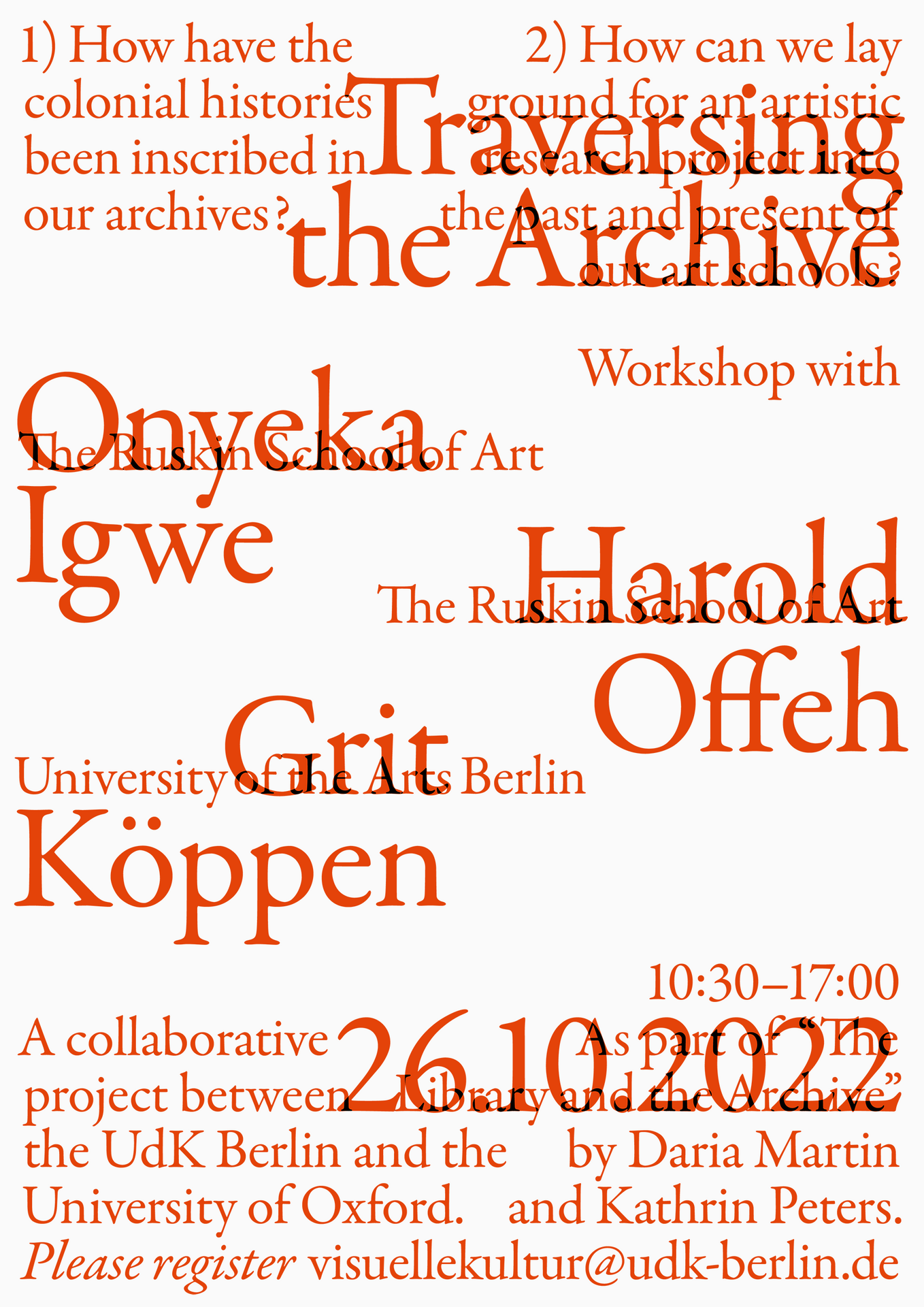 Workshop with Onyeka Igwe, Harold Offeh and Grit Köppen as a collaborative project between the UdK Berlin and the University of Oxford
The Workshop "Traversing the Archive" with Onyeka Igwe (The Ruskin School of Art), Harold Offeh (The Ruskin School of Art) and Grit Köppen (University of the Arts Berlin) will take place on October 26, 2022 (10:30am–5pm) in Berlin.
How have the colonial histories been inscribed in our archives? How can we lay ground for an artistic research project into the past and present of our art schools?
Please register: visuellekultur@udk-berlin.de
As part of The Library and the Archive by Daria Martin und Kathrin Peters. A collaborative project between the UdK Berlin and the University of Oxford.