unidad.salgan festival I Afterparty

– Konzert
11/11/2023 / Bundesallee 1-12 / 10719 Berlin
The afterparty of the unidad.salgan festival are concerts that take place outside of the Berlin Science Week, but within the unidad.salgan festival. The following artists* will be featured:
Johannes Elnan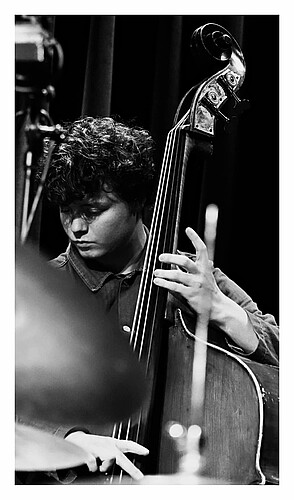 18:00 Johannes Elnan Solo
At the unidad.salgan festival Afterpary, Johannes Elnan will present a short solo set of freely improvised music.
Johannes Elnan - Double bass

Johannes Elnan (Oslo; 2002) is an up-and-coming bassist and composer with references gathered from Rock, Hiphop, Jazz, Free Jazz, New music and Contemporary. Elnan is emerging as a notable musician with expressive improvisations and a strong voice, with an unpredictable and brave attitude towards real-time music. His prior work consists of jazz, modern improvisational music, sideman work - as well as freely improvised music in various ad-hoc and some not so ad-hoc ensembles.
Liam Elion x Wesley Rubim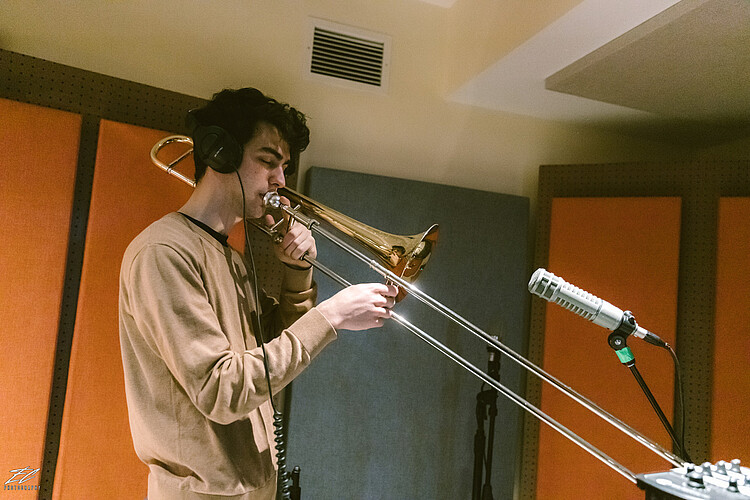 18.30 Liam Elion x Wesley Rubim
A chance meeting at the Jazz Institute Berlin gives birth to a new connection. Liam Elion (trombone) and Wesley Rubim (trombone) will play a short improvised set.
Instrumentation:
Liam Elion - Trombone
Welsey Rubim - Trombone

Liam Elion is an Israeli trombonist, upright-bassist, and composer. He released his debut album "Almost Free!" on Varva Records and Music in September 2023. A month later he led two concerts
at the Stockholm Jazz Festival. Liam is a graduate of the Global Jazz Institute at Berklee College of
Music and is pursuing a master's degree at the Berlin University of the Arts via the EUjam program.
Gal Golob Trio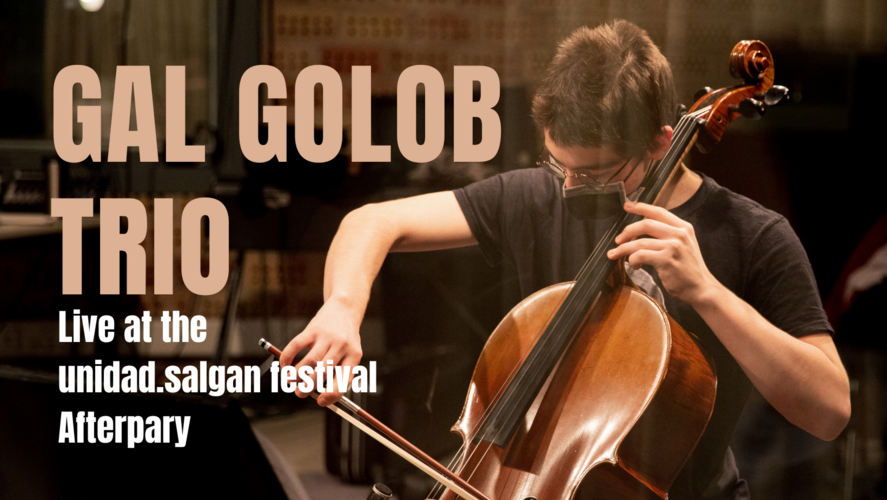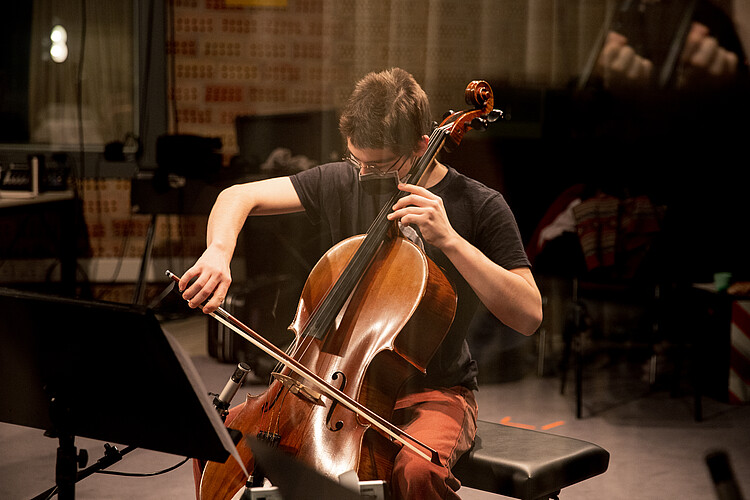 The Gal Golob Trio was formed in Berlin as an uncommon musical formation, meant to explore an intersection of experimental, ambiental, folkloric and improvised music. The unusual line-up and genre-bending compositions make for a unique group sound, based on giving space to each band members own influence and artistic taste. The written material is used only as a vehicle for self-expression, meditation and improvisation.
Instrumentation:
Efim Brailovskiy (alto saxophone)
Gal Golob (cello w/ effects)
Florian Fischer (drums)
Gal Golob is a Berlin-based Slovenian cellist and double bassist. Currently he is finishing his Bachelor's degree at Jazz Institute Berlin with prof. Phil Donkin, as well as playing concerts around Berlin and Europe. During his studies he has been awarded 2nd prizes at the Jazzon competitions in 2022 and 2023 as well as the Mladike funding 2020, Deutschlandstipendium and MOL grant for his musical achievements. His compositions, studies and concerts are mostly based in the genres of folkloric music, modern jazz, experimental and ambiental music. He is part of, and runs several groups such as the Gal Golob Trio, Gugutke, Nomadia, Kerida, re.chat, Fabia Mantwill Quintett, Fabian Timm Ensemble (…), with which he has performed at festivals such as Jazzopen Stuttgart, Jazz Festival Ljubljana, Druga Godba, Crossroads Music Ostrava, Futurum Festival Leipzig, Ascoli Piceno Festival, Jazz Ma Mlade, Bayerisches Jazzweekend, MENT…
Smurd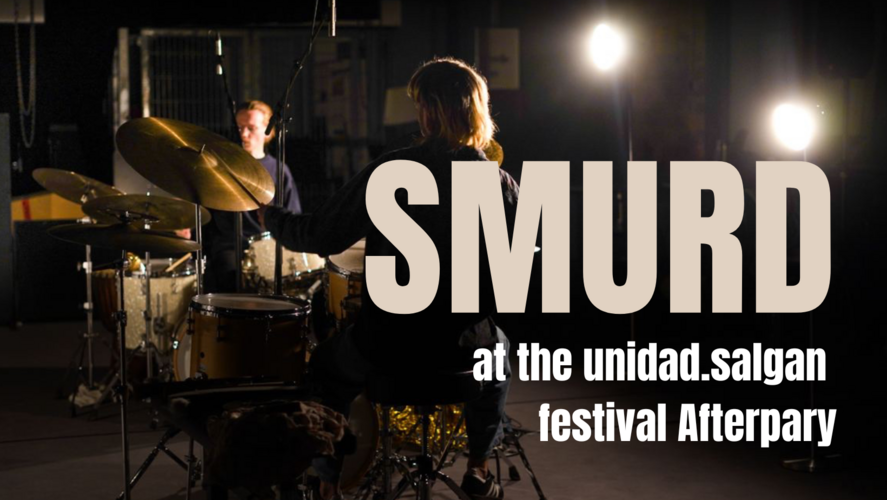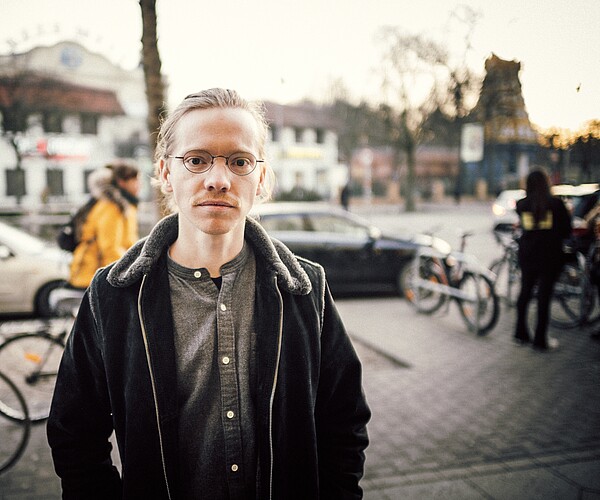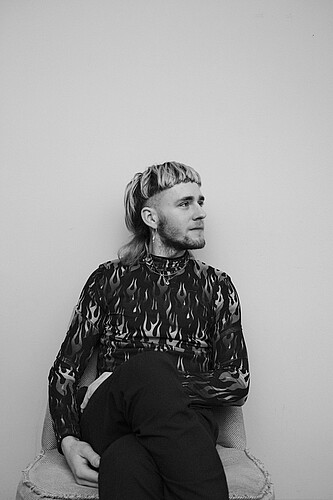 SMURD plays contemporary improvised music for two drum sets. Industrial music, spectralism and obscure music form the initial point of association — Concepts enriched with ceremonial spirits presented in open form.

Instrumentation:

Dominik Witte - Drums
Florian Fischer - Drums

Born in 2000, drummer Dominik Witte started playing at a young age. He lives in Berlin, where he studies at the Jazz-Institute. Teachers include Prof. Heinrich Köbberling, Sebastian Studnitzky, Reggie Moore, Moritz Baumgärtner and more. Drawing inspiration from a wide variety of musical styles, Dominik travels nationally to play as a sidemen or band member. His artistic work spans over various formations playing modern jazz, contemporary/improvised music, alternative/indie pop or trancelike technoid electronica. Born in Fürth in 1993, Florian Fischer currently lives in Berlin. He studied jazz drums at the HfM Nuremberg and the Jazz Institute Berlin. Teachers included Prof. Hans Günter Brodmann, Prof.
Greg Cohen, Frank Gratkowski, Prof. Heinrich Köbberling, Reggie Moore, Johannes Nied, Matthias Rosenbauer and Prof. Steffen Schorn. In various formations, Fischer travels nationally and internationally as a sideman, bandleader and workshop teacher. He also plays and writes regularly for German theaters. His artistic work moves in the areas of contemporary music, improvised music, theater music, performance and modern jazz. He was awarded the Deutschlandstipendium and the Bruno Rother Jazz Prize in 2017. Fischer played and works e.g. with Loren Stillman, Achim Kaufmann, Johannes Fink, Ignaz Schick, Thomas Fryland, Peter Fulda, Christopher Kunz and David Soyza. His debut on HatHutrecords with "Die Unwucht" received international attention.