Sculpture "Food is Energy" in Athens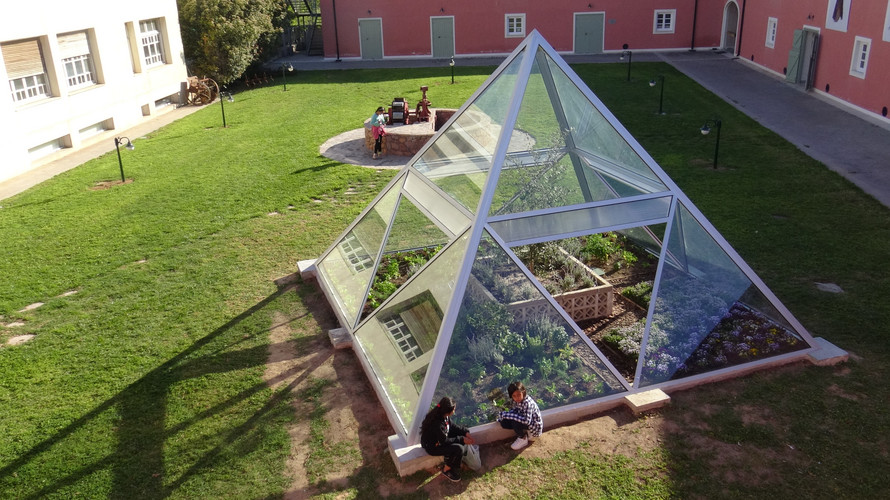 In the framework of the exhibition "Geometries" in Athens Valentina Karga will present her new sculpture "Food is Energy" that originated in collaboration with Marjética Potrç.
The sculpture is an alternative greenhouse for permaculture in form of a pyramid. The exhibition is open until 15 June, but the installation "Food is Energy" remains at the Agricultural University of Athens, so that students can conduct scientific experiments there. The exhibition "Geometries" is curated by Locus Athens and is produced/organised by the Onassis Cultural Center.
When?
27 March to 15 June 2018
Where?
Agricultural University of Athens
Lera Odos 75
118 55 Athen