Barbara London "Video/Art: The First Fifty Years"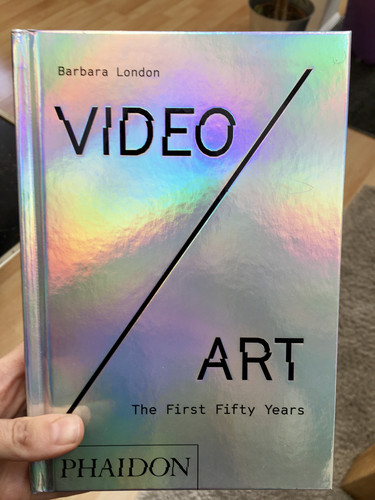 Two films by our fellow Didem Pekün are featured in Barbara London's Video/Art: The First Fifty Years. The curator, who founded MoMA's video program, contextualizes Didem's Of Dice and Men (2011-16) and Araf (2018) while recounting the artists and events that defined the medium's first 50 years.
"Dice are a leitmotif in Pekün's installation, appearing as a recurrent image accompanied by the clattering sound of a woman throwing a pair. Symbolizing the random patterns of daily life, the roll of the dice also affirms how history has perpetual repetition, but with inconsistent variations."
Since the introduction of portable consumer electronics nearly a half century ago, artists throughout the world have adapted their latest technologies to art-making. In this book, curator Barbara London traces the history of video art as it transformed into the broader field of media art - from analog to digital, small TV monitors to wall-scale projections, and clunky hardware to user-friendly software. In doing so, she reveals how video evolved from fringe status to be seen as one of the foremost art forms of today.
We will add a copy of London's publication to our library.