Dear Osman Kavala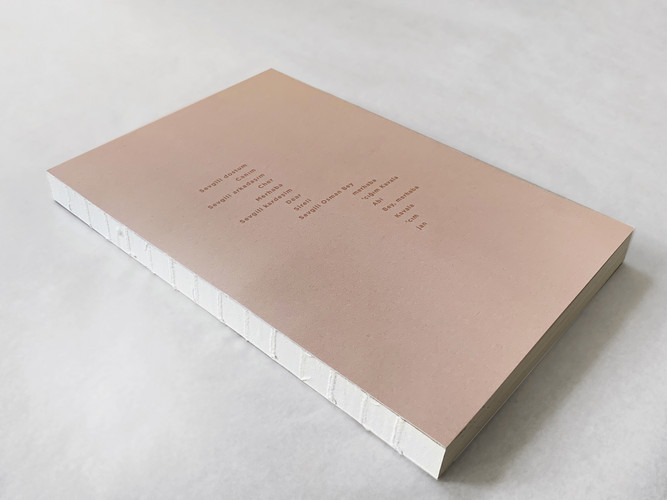 The story of this special book begins with a lunch shared between two friends, our fellow Didem Pekün and her friend Asena Günal, thinking of how to celebrate Osman Kavala's birthday whilst he is in prison. They came up with the idea of putting together a book for him. They wrote and shared a call to Osman Kavala's friends, asking them to send a one-page letter, a poem, a photograph, or whatever they wished to be included in the book.
Around 300 of his friends from diverse backgrounds, including thinkers from the region, a child, or a politician, from Istanbul to Yerevan, from Washington to Paris and Diyarbakir, contributed and gave birth to a diverse material. It came out as a lasting piece thanks to the invaluable help of Banu Cennetoğlu, Salih Gürkan Çakar and Sevim Sancaktar who joined Didem and Asena in the process.
Osman Kavala received the gift book while serving his prison sentence in Silivri Prison and profoundly appreciated it. He expressed the extent of his appreciation in his thank-you note to the contributors: "I read it a number of times, I tried to read through the drawings, photographs, and paintings. The more I read, the more I thought and realised how meaningful each one of them is for me. What is produced is extraordinary; it enabled me to forget that I am in prison and helped me enter my 63th year happily. This is a book that will make me happy to revisit not only during my birthday, but for the rest of my life. I am grateful to everyone who contributed with texts, poems, paintings and photographs."
"Shorty before his planned release, Osman Kavala got arrested again - unlawfully. But despite all sorts of injustice and adversity against him, Osman Kavala never gives up on his kindness and without prioritizing his own situation he keeps on drawing attention to the importance of judicial independence and rule of law. Although he is being held as hostage for exactly 2,5 years with baseless, unjust and absurd reasons, he continues to fight for the ideas he believes in wholeheartedly. Even from the prison he stays engaged and works together with us and keeps on doing good deeds." (Didem Pekün)
We are honoured to have a copy in the reference library of the Graduate School.