Jeremiah Day, Fred Dewey, Wolfgang Heuer: "Common, mutual, shared action is pivotal …"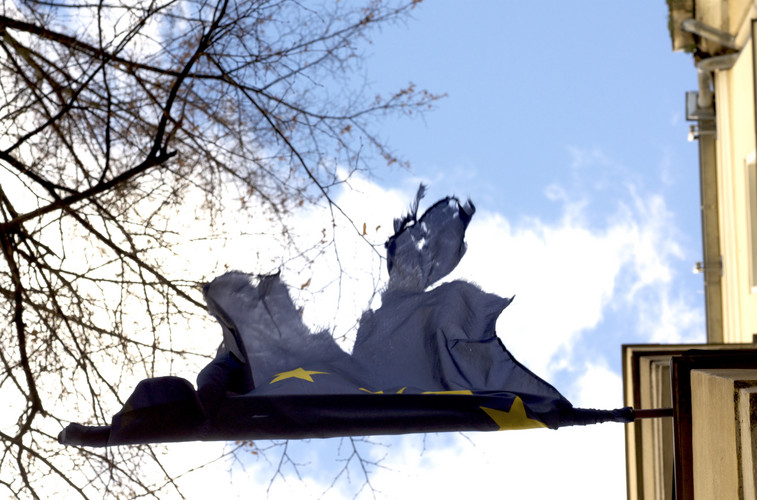 Former fellow Jeremiah Day's solo exhibition If It's For The People, It Needs To Be Beautiful, She Said is on view at Badischer Kunstverein, but currently closed to the public. On April 20, together with Fred Dewey and Wolfgang Heuer, Jeremiah Day published a letter addressed to the European council, colleagues, and friends, which calls for concrete and substantive solidarity on behalf of Europe during the Corona crisis. The letter builds on What Was The European Union?, a series of public forums that discussed the roots of postwar European federalism in the resistance movements of the World War II.
"Open letter to the European Council, and our friends and colleagues,
We write to address the future of solidarity in Europe, and so the future of Europe itself. On April 9th and April 23rd, a patchwork approach to the massive health crisis and its effect on national budgets was agreed by the Euro-Group and European Council. The meaning of the plan remains basically unclear. The leaders of Europe have pledged to preserve the well-being of all Europeans in the face of this crisis. Without bold steps renewing Europe's founding premises, there is a likelihood that economic crisis, with only patchwork solutions, will lead to a much more serious, even fatal European political crisis. This impending crisis in Europe is hardly just of economies or health conditions, but of the European concept itself. (…)."
Under the condition of the global pandemic and its social, political, and economical consequences a seminar of the Karlsruhe University of Arts and Design (exhibition design and scenography, Constanze Fischbeck, Thomas Rustemeyer, Andrej Mirčev) is held in cooperation with Jeremiah Day and Badischer Kunstverein. Between One's Front Door and the Street or Gathering in Public Space is revisiting the artworks in Day's exhibition at Badischer Kunstverein under the current hygienic conditions as a collection of situations in public spaces that increase our awareness of the vulnerabilities and strengths of protest movements. This dialog will be seen as the starting point for a series of studies and speculations leading to new art projects.
SWR 2 report on the current exhibition Jeremiah Day If It's For ThePeople, It Needs To Be Beautiful, She Said.