Pluvial at KIT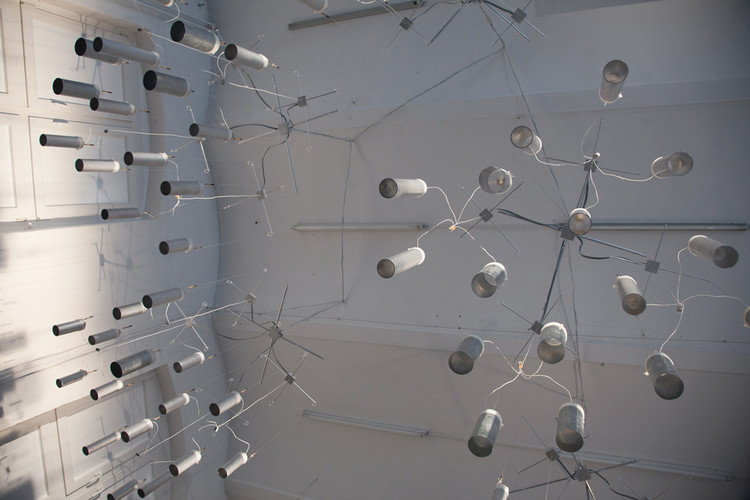 Our alumna Kerstin Ergenzinger presents her work Pluvial as part of the group exhibition degree_show – out of KHM at KIT in Düsseldorf.
In their works, the artists in degree_show – out of KHM react to social and natural developments of our time. Their work begins with observation, research, personal cultural backgrounds, and the use of a wide variety of media, with a focus on topics including natural and human resources, tradition and its reinterpretation, exploitation, and capitalism.


Pluvial is a sono-tactile architecture and sculptural spatial installation. It follows the associative quality of rain noise and explores the sensual and philosophical relationship between man and place by connecting the listening body with moments in which proximity and atmosphere gain previously unknown levels of meaning.
When? Where?

Opening: 14 February 2020

15 February – 17 May 2020

KIT – Kunst im Tunnel

Mannesmannufer 1b

40213 Düsseldorf
more information(exhibition)
more information (Pluvial)