Shehzil Malik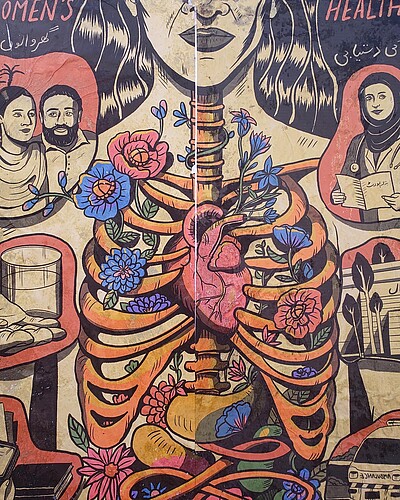 A Woman Online: Can the Internet be Feminist?
Against a backdrop of rampant gender inequality in a society accustomed and desensitized to harrowing reports of violence against women, this project is an art-based enquiry to understand how patriarchal structures are both reinforced and challenged online and how the balance can be shifted towards countering oppression. Using research and designed interventions, the project asks: How can art-based methods be used as a means to explore women's experiences online and foster progressive ideas about gender equality in Pakistan? The project explores the role of the artist working on progressive ideas online, and questions how social change can be facilitated in both digital spaces and wider society.
Shehzil Malik is an award-winning designer and illustrator with a focus on human rights, feminism and South Asian identity. She leads a studio that works on social impact projects through digital art, publications, textiles and public art.
Website: www.shehzil.com
Instagram: https://www.instagram.com/shehzilm/