João Enxuto & Erica Love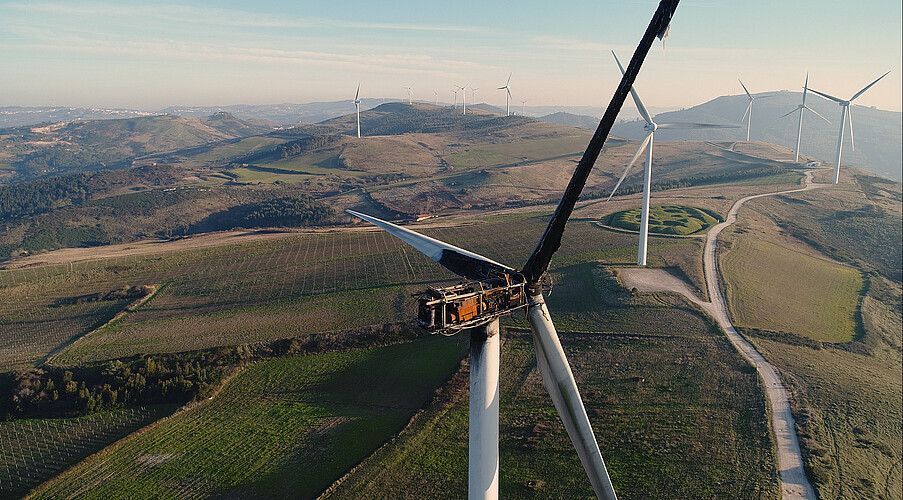 A Film for People frames the entanglement of climate catastrophe with forms of cultural and financial speculation. Built environments and unfinished large-scale urbanism schemes serve as case studies to situate the impacts of speculative knowledge, or how financial/climate forecasting leaves its mark on an increasingly volatile planet. A Film for People is set primarily in Portugal, where geo-political connections emerge in relation to the European Union, the axis between the Global North and Global South, and Silicon Valley. As an economically poor Southern European nation, Portugal has become a base for global investments and financial speculation – primarily in real estate and natural resource extraction. This project draws new links between artists, activists, entrepreneurs, and other agents who are reshaping cultural infrastructure at the advent of the 50th anniversary of Portugal's Carnation Revolution.
João Enxuto and Erica Love collaborate on projects that examine the dynamics of value and labor in creative economies. Enxuto received an MFA in Photography from RISD and Love holds BAs from Brown University in Economics and Visual Arts and an MFA from UCLA. Together they were fellows at the Whitney Museum Independent Study Program and were awarded a New York Foundation for the Arts Artist Fellowship (2017 and 2023) and a Creative Capital Andy Warhol Foundation Arts Writers Grant. They have given talks and exhibited work at the Whitney Museum of Art, New Museum, Anthology Film Archives, Walker Arts Center, Centre Pompidou, Edith-Russ-Haus, Louisiana Museum in Denmark, Museo Tamayo, and other venues worldwide. Enxuto and Love's writing has been published by Verso Books, MIT Press, Sternberg Press, Mousse Magazine, Art in America, Walker Artist Op-Eds, Wired Magazine, X-TRA Contemporary Art Quarterly, and elsewhere. They are on the Board of Advisors for Weird Economies.