Caring and Investigating – Parrhesic Knowledge Practices in Arts and Journalism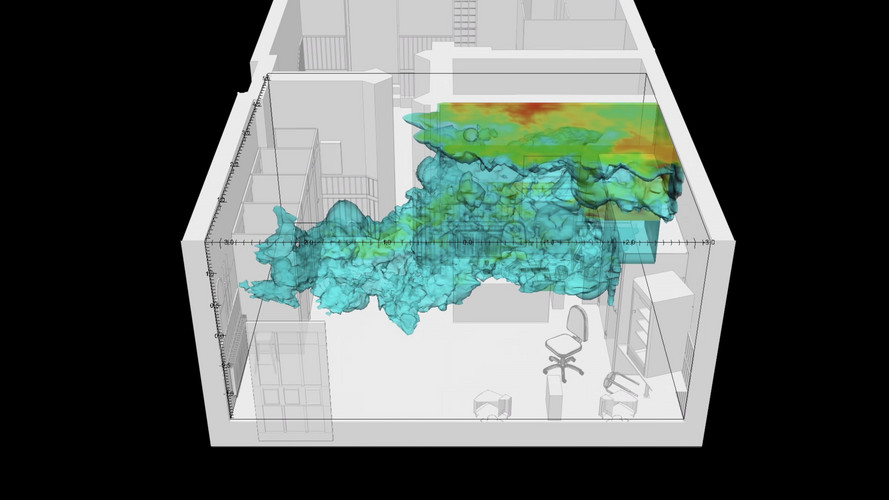 Workshop with Erika Balsom, Karolin Schwarz, Robert Trafford

July 12, 2019, 9:30–18:00
Einsteinufer 43-53
Room 203
Organized by DFG Research Training Group "Knowledge in the Arts", Berlin University of Arts

The workshop language is English
Please register best before July 10th, 2019 at Xin Wang: xi.wang_ @udk-berlin.de

Truth is not an unimpeachable category. Its main counterparts, however, are no longer the critical skepticisms of constructivism, postmodernism, or poststructuralism, but "post-truth" politics that exploit it to create "alternative facts", to accuse everything of "fakes" in order to assert one's own power, rule and invulnerability. In view of the outlined inversion of the questioning of truth by populist, right-wing and neo-fascist actors, the question arises as to what relationship to the concept of truth is today proposed epistemologically and politically by artists and journalists in order to counter the "post-truth conditions".

If the claims of universal truths and realities were dismissed for good reasons, today particularity and partiality are all the more essential factors. Under the present medial, social and political conditions, they are both a solution and a problem. How do particularity and partiality bring truth(s) to the fore? In what ways do they themselves become perceptible in the representations?

Because acts of truth-telling are taking place as scenes that are saturated with power and are constituted medially, Michel Foucault's studies of Parrhesia play an important role for us. How have the formalized conditions changed, whose speech is considered to be truth-telling, when and how? What role do the current media constellations play in this? To what extent can audio-visual artefacts be understood as acts of truth-telling? How do the fields of art and journalism transform the specific risk of truth-telling?

The workshop will therefore discuss artistic and journalistic practices that take a position in the struggle for the conditions of how truth, and thus credibility, is generated. Specifically, we will look at practices that aim at the investigation of injustice, the expansion of regulatory power through clandestine and discrete data collection, and the implicit power structures in the process of information generation and mediation, while at the same time being guided by the concern for subjugated, marginalized knowledge. How can the relationship between investigating and caring as central practices of contemporary truth politics be described? In what way are these practices caught up between truth and knowledge? How can truth unfold both evidence and affective agency?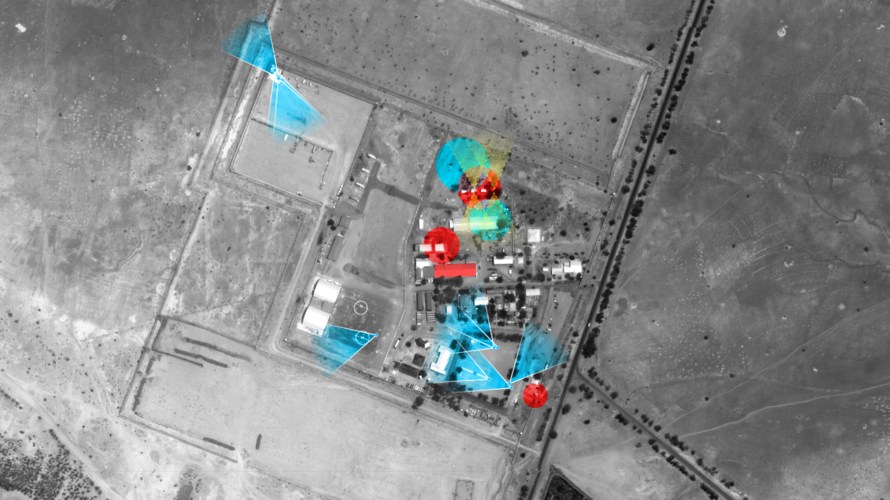 Program
9:30
Welcome
10:00
Amor mundi: documentary, contemporary art, and the descriptive power of lens-based capture
Erika Balsom (Film Scholar, King's College, London)
11:00
Democracy in danger? On the state of disinformation on the internet.
Karolin Schwarz (Journalist, Berlin)
12:00
Aesthetic witnessing, horizontal verification, and 'community-based reality
Bob Trafford (Forensic Architecture, Goldsmith's College, London)
13:00
Lunch break
14:30
Workshops (world café)
Erika Balsom (room 203), Karolin Schwarz (room 223), Robert Trafford (room 204)
17:30
Coffee break
17:45
Final discussion
18:15
End
Concept: Maja Figge, Sebastian Köthe, Irina Raskin, Renate Wöhrer
Organisation: Juana Awad, Christina Deloglu-Kahlert, Xin Wang
Erika Balsom
Amor mundi: documentary, contemporary art, and the descriptive power of lens-based capture

At least since Okwui Enwezor's Documenta 11 in 2002, documentary practices have been a prominent feature of contemporary art. This presentation will identify and diagnose a key tendency in recent theorizations of documentary to emerge from this arena: the denigration of surface appearance. Werner Herzog has influentially claimed that cinéma vérité offers "a merely superficial truth, the truth of accountants," and opposes this to the "deeper strata" of "poetic, ecstatic truth" that "can be reached only through fabrication and imagination and stylization." I will explore how such positions emerged from the postmodern critique of representation in the 1990s to become central to the conceptualization of the so-called "documentary turn" of contemporary art, in order to question the continuing viability of these arguments today, in our era of "alternative facts." What if capturing the surfaces of physical reality was not conceived as a superficial act, devoid of creativity, but as an ethics of attunement, able to reconnect us to a sense of a shared world?


Erika Balsom is a senior lecturer in Film Studies at King's College London. Her book After Uniqueness: A History of Film and Video Art in Circulation, was published by Columbia University Press in 2017. She is the author of Exhibiting Cinema in Contemporary Art (2013), the co-editor of Documentary Across Disciplines (2016), and a frequent contributor to magazines such as Artforum, frieze, and Sight & Sound. Her scholarly work has appeared in journals including Cinema Journal, e-flux, and Grey Room, and she has recently contributed catalogue essays for artists including Christian Marclay, Sarah Sze, and Rachel Rose. In 2017, she was the international film curator in residence at the Govett-Brewster Art Gallery/Len Lye Centre, New Zealand, resulting in the 2018 screening programme and publication An Oceanic Feeling: Cinema and the Sea. In 2018, she was awarded a Leverhulme Prize and the Katherine Singer Kovacs essay award from the Society for Cinema and Media Studies.



Karolin Schwarz
Democracy in danger? On the state of disinformation on the internet

Does disinformation on the Internet mean, that the end of democratic elections or even democracy itself is near? The political debate is dominated by scaremongering on the one hand and trivialization on the other. The lecture will discuss the field of disinformation with a focus on Germany. The focus will be on methods and motives of disinformation as well as current approaches to solutions, for example in politics, the media and education.


Karolin Schwarz is a freelance journalist, fact-checker and trainer. Her work was published by ARD Faktenfinder, Kontraste and Buzzfeed News. She gives lectures and trainings on disinformation and hate speech worldwide. In February 2016, she founded hoaxmap.org, on which false reports of refugees and PoC are collected. The project received nominations for the Grimme Online Award and the journalist prize "Der lange Atem".



Bob Trafford
Aesthetic witnessing, horizontal verification, and 'community-based reality'


Articulating a concept of truth and truth-making that is appropriate to the present cultural and socio-political climate is at the heart of Forensic Architecture's practice, and questions of 'whose truth?' and 'how can we know?' form an often-unspoken methodological hinterland to the successes of the 'open source' investigative community, the work and techniques of which has exploded into the mainstream in recent years.
The institutions, on which we have lately relied as truth-producers and to underscore our basic human rights, are weakened and our faith in them declining. New actors are inhabiting the space they have vacated, most successfully from the right. As concepts of "truth", "facts", and "news" are weaponised, the traditional distinction between "investigating" and "caring", for decades a journalistic fait accompli, is desperately unfit for purpose. But the technological circumstances that have driven this decentralisation of truth carries great promise, too: information is poorly guarded, and civil society is exposing and interrogating structures and relations of power that have long operated unchecked; we are rediscovering the necessity of parrhesia, and finding there are new tools available through which to find our voice.
In Forensic Architecture's work, the project of articulating that new concept of truth has (at least) three dimensions. First, what are the limits of aesthetic practices for constituting truth? Second, what is gained when truth is de-centralised, made partial and "situated"? And third, what are the forums for that truth, and how must that truth be re-constituted when it encounters legal, political, or media forums?
The presentation will discuss Forensic Architecture's approach to these questions through the lens of the agency's recent casework, including their investigation into the 2006 murder of Halit Yozgat by the National Socialist Underground, and the presence of Verfassungsschützer Andreas Temme at the scene of the murder.

Forensic Architecture is a research agency, based at Goldsmith's College, University of London. The agency undertakes advanced spatial and media investigations into cases of human rights violations, with and on behalf of communities affected by political violence, human rights organisations, international prosecutors, environmental justice groups, and media organisations.
Within Forensic Architecture, Bob Trafford is an open source investigator, journalist, and editor. He has worked for Forensic Architecture for two years, before which time he was a freelance reporter, writing variously on homelessness, the European refugee crisis, and press freedom in Egypt, for a number of UK outlets. He has previously studied at the University of Oxford and City, University of London.