Concert for the Nations 2015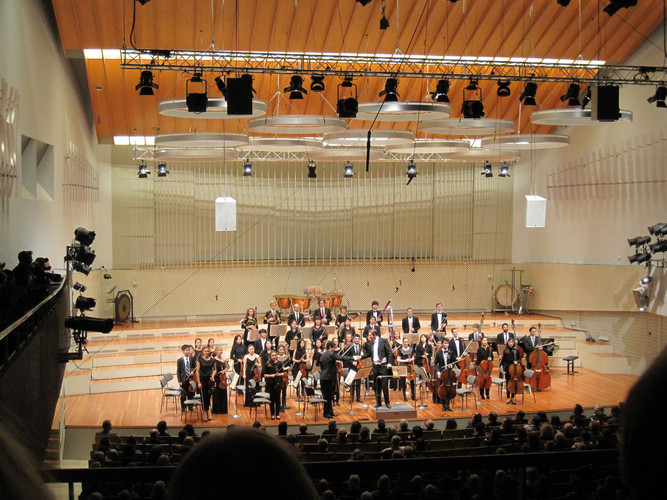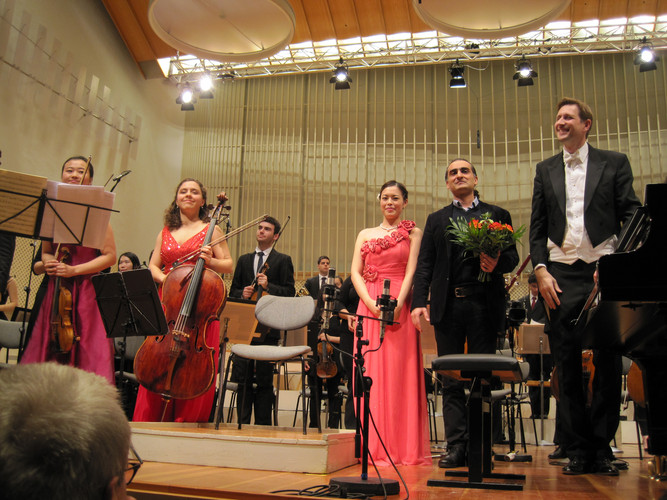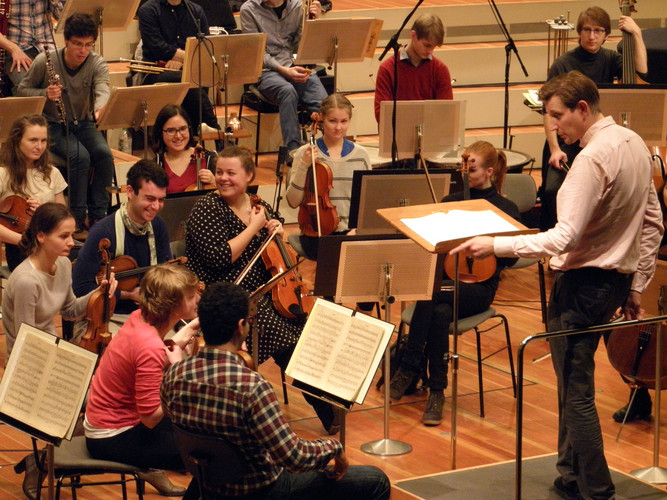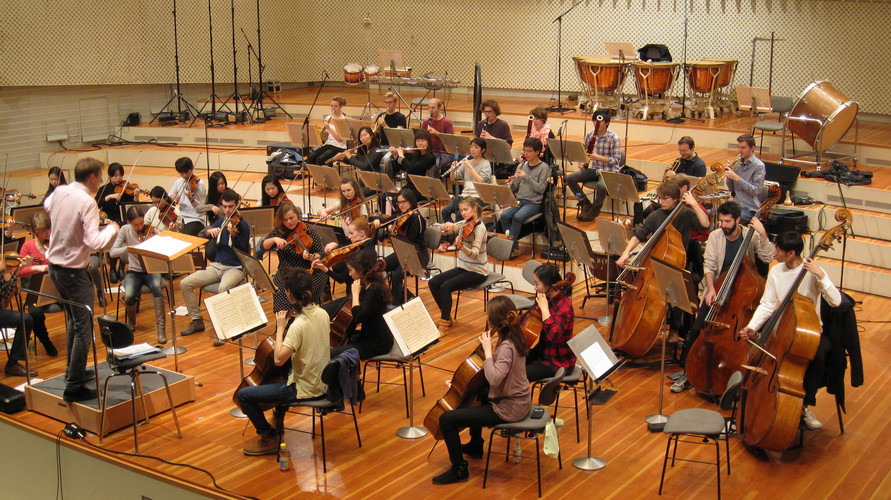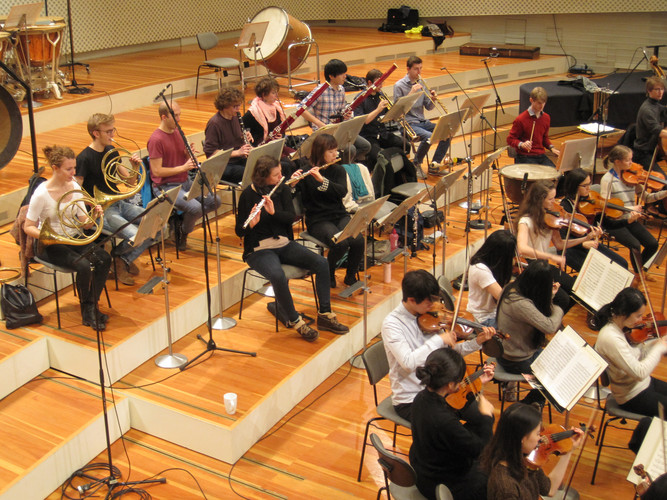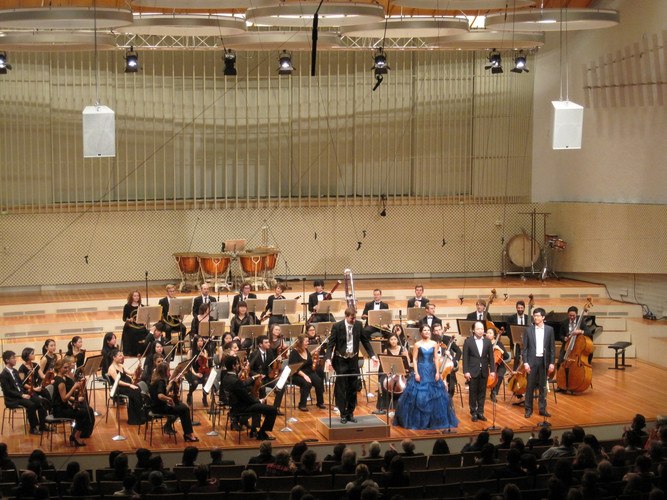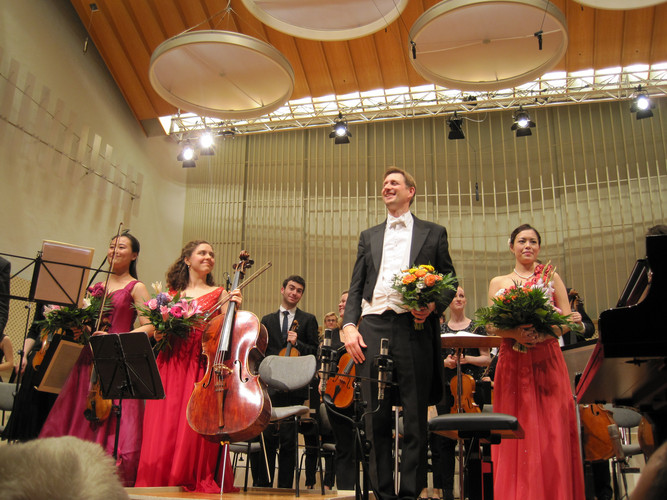 To view the picture gallery above, click on the symbol < or > appearing at the left and right of the image.
Friday, 20th November 2015, 8 pm
Concert Hall of the UdK Berlin, Hardenbergstraße/Ecke Fasanenstraße, 10623 Berlin
Concert for the Nations 2015
Under the patronage of the President of the Goethe Institute, Prof. Dr. h.c. Klaus-Dieter Lehmann
Ludwig van Beethoven: Overture to "Corolianus" op. 62
Jörg Widmann: "Con brio" concerto overture for orchestra
Ludwig van Beethoven: "Tremate, empi, tremate" trio for soprano, tenor, bass and orchestra op. 116
Ehsan Khatibi: "Assonance" for piano, violin, cello and orchestra (world premiere)
Ludwig van Beethoven: Concerto for violin, cello, piano and orchestra in C-major op. 56 "Triple Concerto"
Jelena Bankovic, soprano
Ya Chung Huang, tenor
Jongsoo Yang, bass
Mayu Tomotaki, violin
Chiara Enderle, cello
Marie Amamoto, piano
Symphony orchestra of Berlin University of the Arts
Harry Curtis, conductor
The programme of the Concert for the Nations 2015 comprised three works by classic composer Ludwig van Beethoven and two contemporary works that can be interpreted as homage to Beethoven: Jörg Widman's "Con brio" and a world premiere by Ehsan Khatibi, who is studying Composition at the UdK Berlin. The symphony orchestra of the UdK Berlin under the direction of Harry Curtis played the young composer from Teheran's "Assonance" – with reference to and employing the same instrumentation as Beethoven's Triple Concerto, which could be heard afterwards.
The instrumental soloists of the evening were Mayu Tomotaki, violin, who won the first prize at the Ibolyka Gyarfas Violin Competition in 2014, Chiara Enderle, cello, first prizewinner of the International Lutoslawski Competition in Warsaw and the Pierre Fournier Award in London, and Marie Amamoto, piano, who has also received several awards. All three are studying at the UdK Berlin, like soprano Jelena Bankovic, tenor Ya Chung Huang and bass Jongsoo Yang, who joined to sing a trio by Beethoven. Internationally known conductor Harry Curtis, who conducted the symphony orchestra in Bochum for many years as well as directing the philharmonic choir in the same city, teaches conducting at the International Conducting Academy Berlin of the UdK Berlin.