Chamber Music Hall Isoldestrasse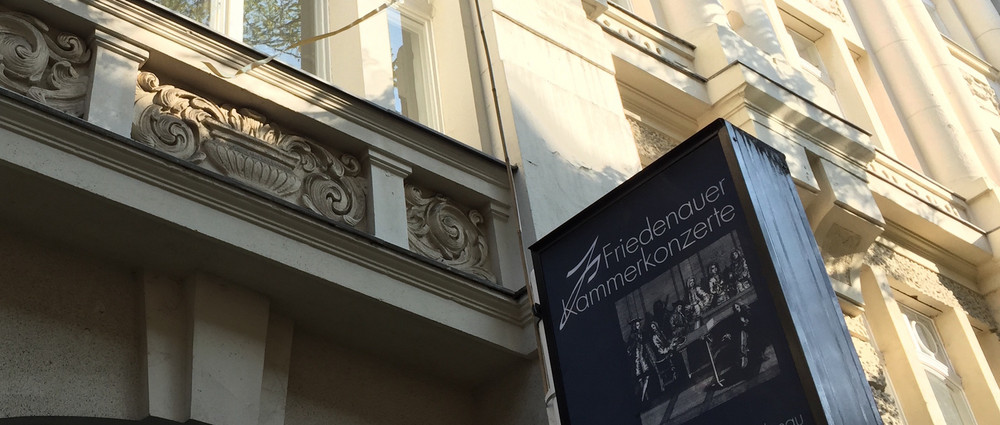 Chamber Music Hall Isoldestrasse
Isoldestrasse 9, Berlin-Friednau
Music has been played on historical instruments in Friedenau since 1986: in the chamber music hall, audiences can experience the authentic sound of 17th to early 19th century music.
The concerts have developed into a cultural hallmark of the Friedenau district with their outstanding combination of space and sound; today, they have earned major national and international recognition. The hall's intimate atmosphere creates a very special musical experience, offering close contact to the music and players, in a way that a large chamber music hall cannot. Our events attract audiences from far beyond the boundaries of Berlin.
The UdK Berlin is able to provide its musicians with a double harpsichord (a Taskin-reconstruction by Keith Hill), a Böhm grand piano (Vienna, ca. 1830), and a Stein-reconstruction by Michael Walker. The GFFK owns a Stöcker grand piano (ca. 1850, currently unplayable) and also has a Broadwood grand piano dating from 1792 available on loan, as well as a later one from 1847. It is also possible to hear harpsichords brought by the artists themselves.
Impressions