Commitment to refugees
UdK Berlin´s students and lecturers currently work on many projects that are aimed at refugees. Here you find a selection of these projects, among others the Refugee Classes organized by the Berlin Career College and events initiated by Common Ground, a communal initiative that was founded by the AStA.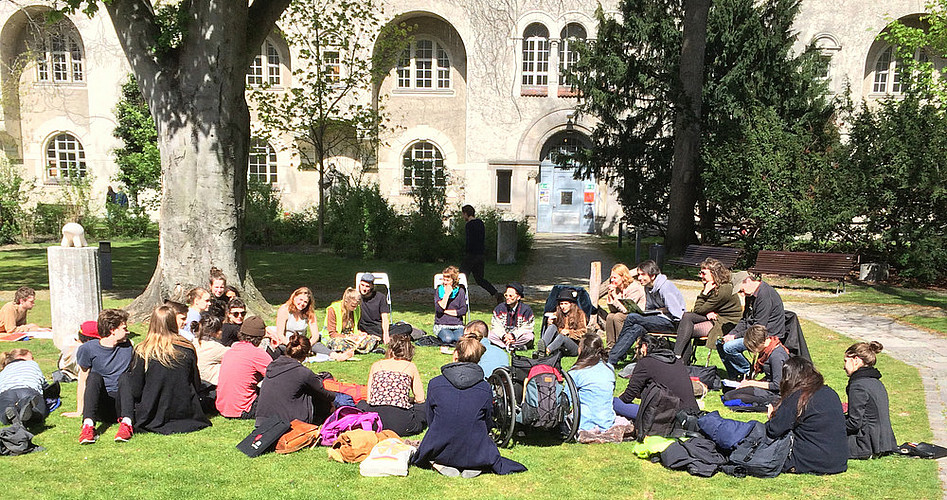 Invitation to Migration Working Group
Within the frame of UdK Berlin's Migration Working Group university staff and interested guests meet regularly to talk about projects by and for refugees. The group is open to everyone and always looking forward to meet new people. The next meeting is scheduled for the start of the winter semester 2016/17. Time and date will be announced here. A warm welcome to everyone!
Course Guidance in Arabic and Farsi
Starting on 7th of June 2016 UdK International Student Service will provide weekly counseling in Arabic and Farsi, in addition to the service in German and English. If you are interested in studying at UdK Berlin, if you have questions about the application process or if your would like to learn more about the eligibility for scholarships, feel free to stop by.
Consultation hours are every Tuesday between 3.30pm and 5pm. They are held in room 16a at Einsteinufer 43-53, 10587 Berlin. If you have a question send an e-mail to aaa_ @udk-berlin.de.
Further information – about application, lectures or how to become a guest auditor – you will find here: https://www.udk-berlin.de/en/service/international-office/information-for-refugees/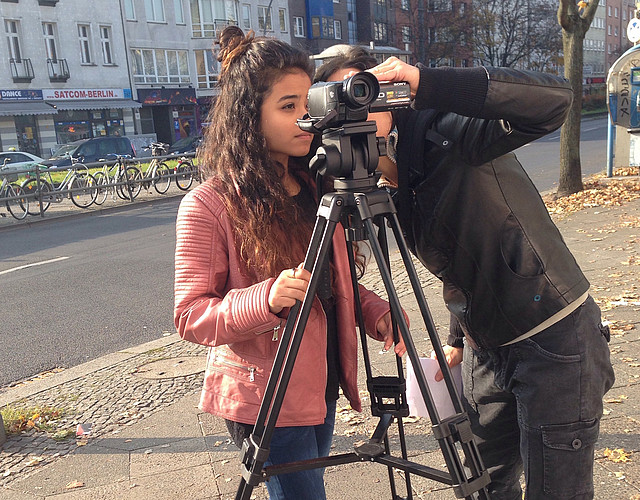 The Common Ground Art Lab is a project of fine art students at the UdK Berlin. The idea is to come together and create a space of creativity, to exchange ideas and to work on your own projects.
We have got a studio in the university were we meet weekly. We provide you with materials (acrylic, charcoal, paper, canvas, clay, ...) and give our best to further you and your working process.
If you want to apply to UdK Berlin to study fine arts you are also very welcome – we will support you to put together a portfolio!
Weekly meetings are
every Tuesday, 5pm
Universität der Künste
Hardenbergstraße 33
S+U Bhf Zoologischer Garten
Room 58
Further information you can find here: https://www.facebook.com/groups/552579618225657/?fref=ts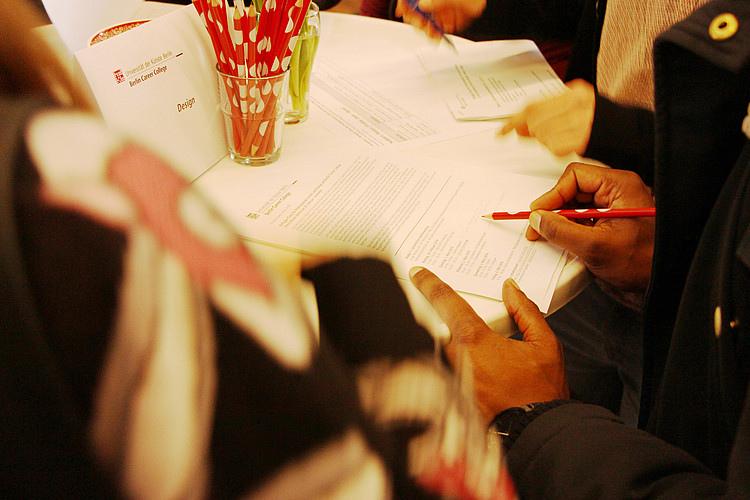 Teamwork in the Field of Music
Since March 2016 our student group visits "welcome classes" of different Berlin-based schools in order to lead art and music projects or lessons. We rehearse songs, we try out instruments or we even make our own instruments and body-percussions, we paint together, do handicrafts and more.
Primary goal of the project is to give refugee children the opportunity to experience themselves and to express their feelings through the medium of art and music. By now we cooperate with three schools: Katharina-Heinroth-Schule, Nehring- Schule and Bertha-von-Suttner-Schule.
We are always happy to gain new members for our project! Everybody is welcome (also non-UdK-students), as long as you are willing to take responsibility for children as a person in the position of a teacher. For some students, for example for those who study music teacher, UdK Berlin offers the possibility to gain credits for taking part in our project.
The project will start again in winter semester 2016, around 12th of September. Please contact us (there will be a meeting before the project starts again): mail to jeruscha.strelow_ @hotmail.de or to joovent_ @gmail.com.