Joseph Joachim Concert Hall and Carl Flesch Hall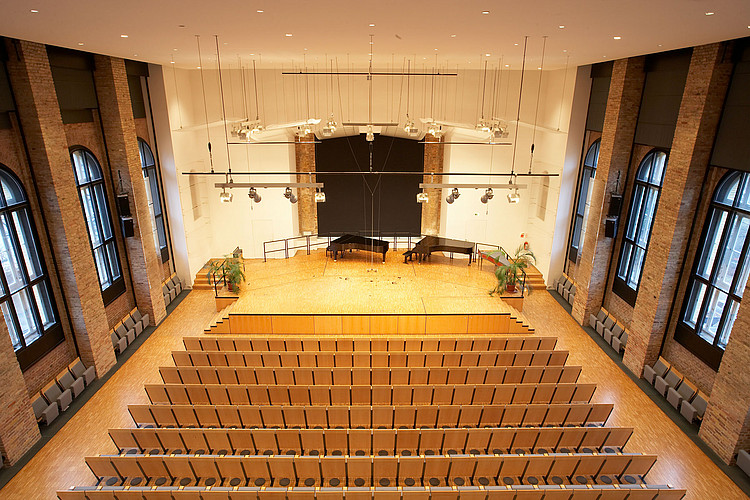 Joseph Joachim Concert Hall and Carl Flesch Hall, Bundesallee
Compared to the UdK Concert Hall on Hardenbergstraße, where the UdK Orchestra performs symphonies, the Joseph Joachim Concert Hall on Bundesallee is a more intimate venue ideally suited for chamber music programs. Its program regularly includes lectures, symposiums, competitions, master classes, and even final examinations in instrumental courses, which are often open to the public.
The concert hall is named after composer and conductor Joseph Joachim, who founded the Berliner Musikhochschule (Berlin Academy of Music), one of the predecessor institutions of today's UdK Berlin.
In addition to the Joseph Joachim Concert Hall, both the Carl Flesch Hall and the Small Lecture Hall ("Kleiner Vortragssaal") are also located in the building on Bundesallee.