Exhibition "Goldrausch Künstlerinnenprojekt"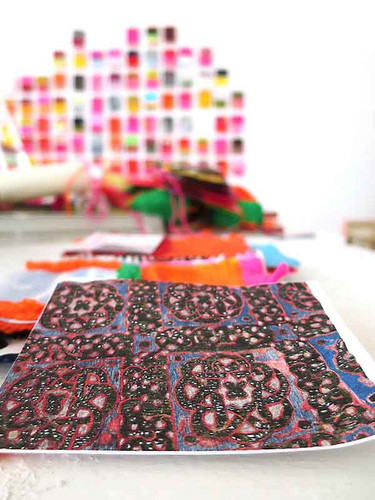 Alumna Juliane Laitzsch's work is part of the exhibition"Goldrausch Künstlerinnenprojekt Berlin" at KunstvereinSchwäbisch Hall. An artist talk with her takes place in September.
The exhibition presents two selected artistic positions, and at the same time the Berliner Goldrausch project for women artists that promotes the careers of outstanding, emerging women artists. It is an independent professional training programme for female visual artists; a one-year postgraduate professional development course and open workshops take place within its framework.
The Kunstverein Schwäbisch Hall shows almost the complete range of catalogues that were produced during the programme, as well as examples of the work by Goldrausch fellows Angelika Frommherz and Juliane Laitzsch. In this way the exhibition allows an exceptionally diverse insight into the art production of female Berliner artists.
When?
Ausstellung: 17. Juni bis 2 . September 2018
Gespräch: 2. September 2018, 15 Uhr
Where?
Kunstverein Schwäbisch Hall e.V.
Galerie am Markt
Am Markt 7/8 (Eingang Hafenmarkt)
74523 Schwäbisch Hall
more information (in German)