Laboratory Talk with Kirsten Reese und Alberto de Campo on Artistic Production and Sound Research
26. February 11:00 - 12:30 [online]
In German
The DFG Research Training Group "Knowledge in the Arts" invites you to a 90-minute online conversation with the composers and sound artists Kirsten Reese and Alberto de Campo, as part of the series IN THE LABORATORY: Talks on Artistic Practice.
Participation in the talk is possible, but registration required. The conversation will be mainly conducted in German. Before the session, all interested parties will receive a link to the online conference tool. Please register by February 19 by sending an e-mail to Sarah Hampel, s.hampel_ @udk-berlin.de.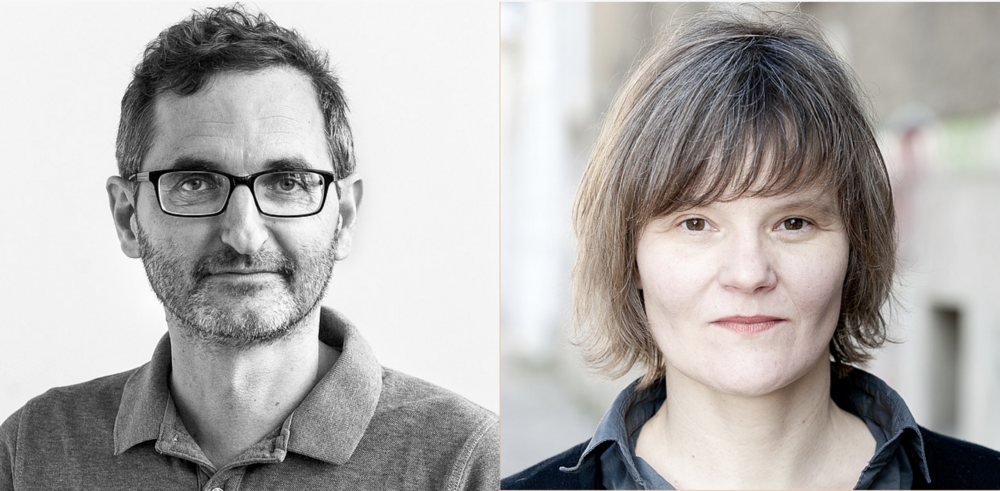 The sound-artistic and compositional approaches of Kirsten Reese and Alberto de Campo manifest between diverse milieus: they realize themselves between computer and archive, studio and concert hall, urban space and (virtual) landscape. They combine played, found and generated sound. They use the scripts of musical notation, acoustic recording, and algorithmic code. And they are spanned socially between the spaces of the shared studio, the rehearsal and performance space, and not least the classroom at the UdK. Among these spaces Kirsten Reese and Alberto de Campo organize and theoretically reflect on an artistic production that presents itself as experimental sound research on these spaces, technologies, and techniques. The conversation, led by members of the DFG Research Training Group "Knowledge in the Arts," will trace the corresponding modes of production and their forms of knowledge on the basis of selected works.
Kirsten Reese studied flute, electronic music and composition in Berlin (Hochschule der Künste, Technische Universität) and in New York. She has worked as a flutist, author and curator in the field of contemporary music and sound art. As a composer and sound artist, she composes and produces works for electronic media and instruments, as well as intermedial and interactive installations. Spatial and perceptual as well as performative and narrative aspects play an important role in her works. Many works focus on "found sound" and address aspects of "documentary composing" as well as composition with archives and archive material. Another focus is on compositions, installations and audio walks for landscapes and urban outdoor spaces. Since 2005 she teaches electroacoustic composition at the Berlin University of the Arts.
Alberto de Campo is a musician, composer, and artist, and since 2009, Professor for Generative Art / Computational Art at the Institute of Time-Based Media at the Berlin University of the Arts. He studied classical composition, jazz guitar, and electronic/computer music in Austria and the US. He has taught at IEM Graz (Austria), at KHM Cologne (Germany), as guest professor at TU Berlin and Music Academy Karlsruhe, and has given numerous talks, workshops and concerts at international art and music institutions, conferences and festivals. Recent works include the AudioVisual Group Performance "SurveillanceSuite" (2017), the installation series "Polypalimpsestinator" (2013 – 2015, with H. Hoelzl) and the 3-week-daily series of live radio features "Multiverse Crosstalk Radio" (2017, with M. Kobzová and H. Hoelzl) for documenta 14. Research interests include Sonification as well as Interaction, Performance, and Improvisation with computational means.