Questions for Prof. Deborah York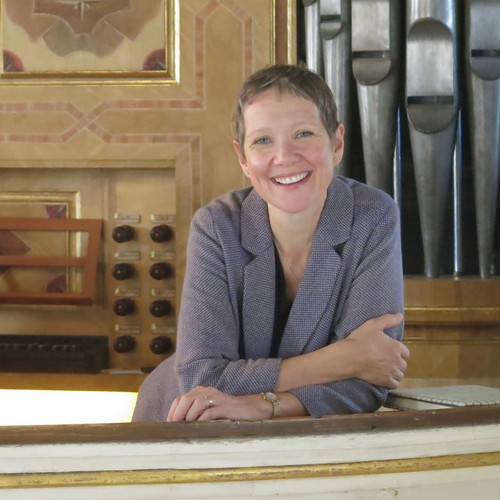 Why did you decide to accept a professorship with us at the UdK Berlin?
Because the UdK is neither a university nor a conservatory. Universities have the responsible task of providing comprehensive education. That makes the work here particularly exciting and important for me.
Studying voice at Europe's largest art university in the heart of Berlin offers not only the chance to work with outstanding instrumentalists, but also to be in creative exchange with other disciplines. I have lived in Berlin since 1996 and am connected to this city and its musical landscape through performances, from major institutions to the off-scene. That's why I'm especially excited to take on the responsibility for a new generation of young singers in my adopted home.
How do you prepare for the semester?
With a coffee and a good conversation. For my first semester, I met up with my colleague in the Master Baroque Cello class, Lea-Rahel Bader, for coffee. I asked her how she felt about our two classes working together. This "first-semester coffee" really paid off, and we then used our time to discover with the students the essence of baroque vocal music -the relationship between the singing voice and the bass line. This was a first step towards chamber music work with my students and the instrumentalists at the UdK. More steps will surely follow!
The second coffee was, due to Corona, a "Walking Coffee" with Prof. (Wowo) Waldemar Kraus which led to a joint project within the online collisions. With the students of his MA Fashion class we looked beyond the horizon of our study program, got different insights into different working worlds and learned to appreciate each other's work. We had exciting discussions and were surprised how many answers we had to common questions; e.g. questions about dealing with tradition, time, history, relevance, stage, craft or ornament.
I'm looking forward to the next coffee- hopefully when the sun shines again. By the way -I also like to drink tea!
What are your goals as a professor and what is especially important to you as a professor in dealing with students?
The singing human is something very special.
In the course of their studies, singers learn to see themselves as a dynamic instrument, to recognize, combine and control their physical, musical and emotional abilities. To study singing is no more and no less than to experience the world through the story of music and through singing.
Honesty, clarity and empathy are of great importance in our work. Especially in a chamber music context, we learn to be discursive with each other. All this has a social value far beyond the music.
I am thrilled to be able to experience with what creativity, how passionately and responsibly the students deal with the pressing issues of our time. I can only say: keep it up!