studio space production: transformation. green quarter Hafenplatz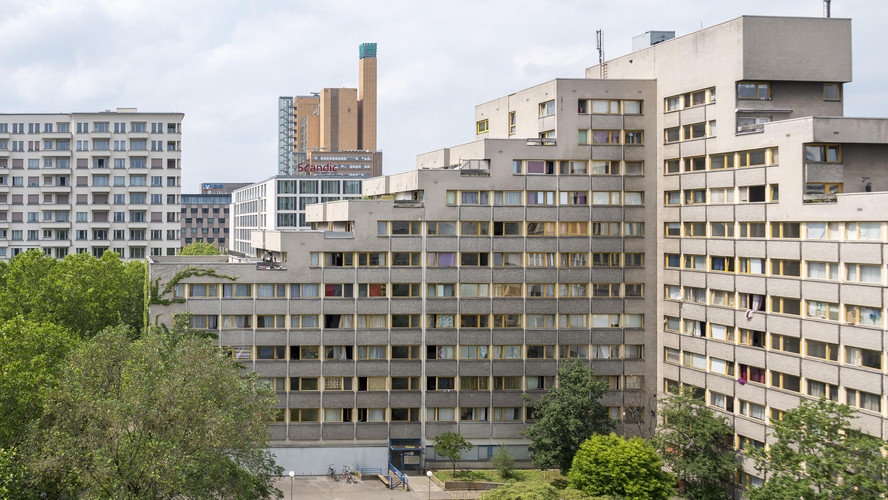 The Kulturkreis der deutschen Wirtschaft (Cultural Committee of German Business) has invited our department, along with 4 other universities, to take part in the competition "A Green Quarter on Hafenplatz, Berlin".
The brief asks participants to imagine ways in which to make the area a sustainable, lively and socially diverse place utilising new social and urban architectural approaches. The area is to be re-densified in the over course of its development. The brief envisions for the area an urban mixture of living, working, and cultural programme—endeavouring to revitalise the existing 'Kreuzberg urban mix'.
The concept of urban farming has the potential to give the area a special character. The aim is to find a coherent concept across all the different uses, which incorporates most of the roof and courtyard areas, as well as the facades. Enabling agricultural use for urban agriculture to supply the inhabitants and improve the microclimate and biodiversity—a piece of land in the city is to be cultivated and cared for.
On 4 and 5 November 2019, an introductory workshop will be held at Hafenplatz with participants from all invited universities.