23 May 2023 | sic! Bárbara Lázara | Artist talk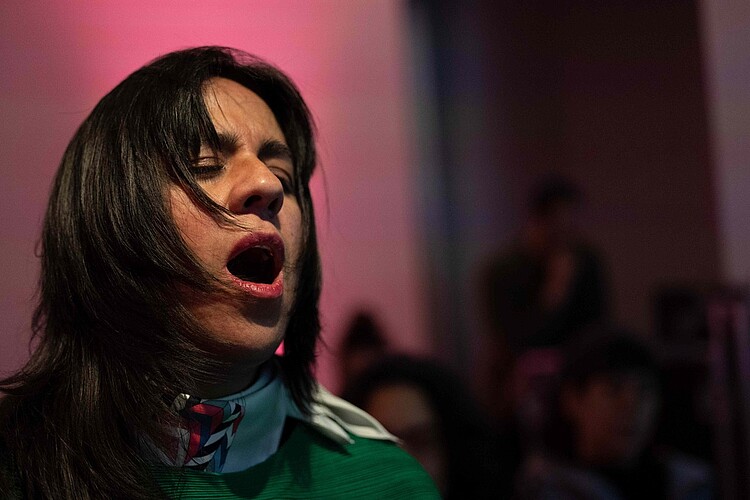 Gritenme Piedras
Bárbara Lázara
Moderation: Prof. Kirsten Reese (UNI.K)

23 May 2023, 8pm
Lietzenburger Str. 45, 10789 Berlin
3.OG, 315

Working with voice, the open, extended voice, taken to the scream. Before and after the word, in such a way that its possibility of saying is in turn linked to the reflection of the unsaid. Starting from the voice then dealing with silence…what a body can do in the gesturally of speech, before speech, or, what it can say when it has been impossible to speak. Sometimes my work has been devoted to illness, to the sick voice, the affected, deceased voice, the voice of the abnormality and to the voice that is not allowed to speak, the silenced. An exploration that is far from musical, rather sonorous and in this sense explicitly physical and a game of bridges between spatial and corporeal resonances.
In the voice resides capacity both to say in urgency where the cry fits ad is demanded, as well as to say in the pause, at the moment of remembering, of beginning to regain strength, to begin to articulate a new word.
Artist whose work is dedicated to amplifying subjugated languages, archives of the body, and stolen memories. Her work spans across various media, including performance, music, writing, and video, and has been exhibited in solo and group shows in Mexico, the US, and the EU. She is a member of the DAAD Berliner Künstlerprogramm 2022/23 and belonged to the Sistema de Creadores de Arte de México from 2019 to 2022. Lázara is currently working on archival materials for the exhibition Sonora en el Silencio, which will showcase the artistic legacy of her great-grandmother, writer Olivia Zuñiga, and take place at the Museo Cabañas in 2023.

sic!
sound in context

Lecture series with international guests on sound art, electronic composition and sound-related media art with talks, presentations and lecture performances.

A cooperation of
Sound Studies and Sonic Arts (MA) | UdK Berlin
UdK Berlin UNI.K | Studio for electroacoustic composition, sound art and sound research
UdK Berlin IZM | Institute for Time-Based Media / Generative Art | Society For Nontrivial Pursuits
TU Studio | Department of Audio Communication | Technical University Berlin
SoundS
communication_ @sounds.berlin