Martin Hirsch – "DENKEN UND BEWEGEN"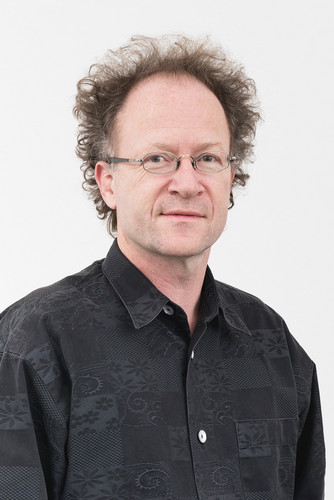 Keynote-lecture Einstein-Circle: Martin Hirsch – DENKEN UND BEWEGEN. Über konstellatives Denken in Kunst und Wissenschaft
The second lecture in the frame of the Einstein-Circle "bod-y-motion: Zur Rolle von Körper und Emotionen in künstlerischen und wissenschaftlichen Praktiken" features Martin Hirsch from the Parmenides Foundation Munique who will provide insight into his work in the area of psychomotility, artificial intelligence and activation of thinking. How can we use movement to show new ways of thinking for children, teenagers and adults, as well as machines? Thinking is always movement – in the space of thought. Thinking and movement are both progressive acts. Based on this thoughts, Martin Hirsch involves reflections by Carl Zuckmayer and the Tanztheater Pina Bausch, mind games and movements of thought in his lecture.
Dr. Martin Hirsch is a scientist at Parmenides Foundation Munique and co-founder of the health-related start-up Ada.
At the Berlin University of the Arts, experts from the arts and sciences examine the role of bodily and emotional elements and experiences in research processes as well as in our understanding of knowledge in the framework of the interdisciplinary body–y–motion. Practicing musician, product designer, sculptor or practicing surgeon, chemist or philosopher – our body is with all his knowledge and senses in action: what space and significance have bodily and emotional aspects in creative and research processes? How is knowledge embodied? Where do emotions directly or indirectly influence working and thinking?
Lecture in German.
The Einstein-Circle body-y-motion is funded by the Einstein Foundation Berlin.
When?
25 January 2018, 7pm
Where?
ZeM – Brandenburgisches Zentrum für Medienwissenschaften
Hermann-Elflein-Straße 18
14467 Potsdam