studio space production: spaces of solidarity. re-inventing the post-crisis space of collectivity
"In current times of neoliberalism and crisis the urban society is developing more and more towards particularity, individualism and othering. Spaces of belonging are becoming exclusive and based mainly on creation of boundaries." This was the main hypothesis when we started to plan the summer term 2020 – few weeks ago, before the so-called "corona-crisis" entered our everyday life. Understanding architecture and urban practice as collective form, in summer term 2020 we will - now more then ever - explore the concept of solidarity in current / post-crisis condition.
This exploration is open and comes from our position as architects, looking at the legacy of spatial typologies beyond the binary of public and private. Instead of asking how to design for possible futures from our current position, we will ask what to design and what could be futures of solidarity and tenderness after the breakdown. What are the differences between encounter and solidarity? Where does solidarity take place in urban, digital and domestic space? How are the thresholds, intersections and divisions shaped through distance? What futures can we imagine for the typologies of solidarity within the blurred boundaries of semi-public and radical domestic after the "corona-crisis"?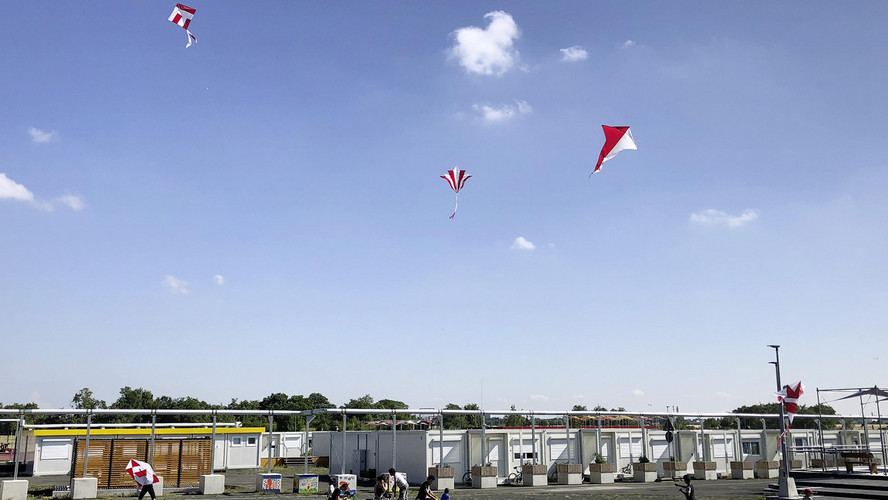 The studio addresses students in third and forth year bachelor as well as master students. We will learn and explore methodologies of architectural research (counter mapping and architectural ethnography) as well as narrative driven, speculative design. We will start with relevant readings on solidarity, crisis and biopolitics. The second part will be guided through exercises of mapping the qualities of spatial solidarity. During the third part participants will create short videos speculating on futures.
According to current conditions the studio will be based on online communication. Digital infrastructures will shape the way we produce space, but not replace the analogue engagement with materials and real places. The methods planned (individual work, walks in pairs, group working online slots, online assemblies, online dinners etc.) will be discussed and agreed on regarding the resources of the participants. Everyone involved in the studio will be actively shaping the term distance and the way we work and communicate together as a group and not as disconnected individuals. Above all the studio offers an environment to connect and collectively set new frames of architectural education in times of lockdown.
>> registration untill Monday 13:00h with email to sobejano_ @udk-berlin.de
>> participants max. 12
>> Wednesdays online, first meeting 22.4. 11h
questions? raumproduktion@raumlabor.net