Bachelor Programme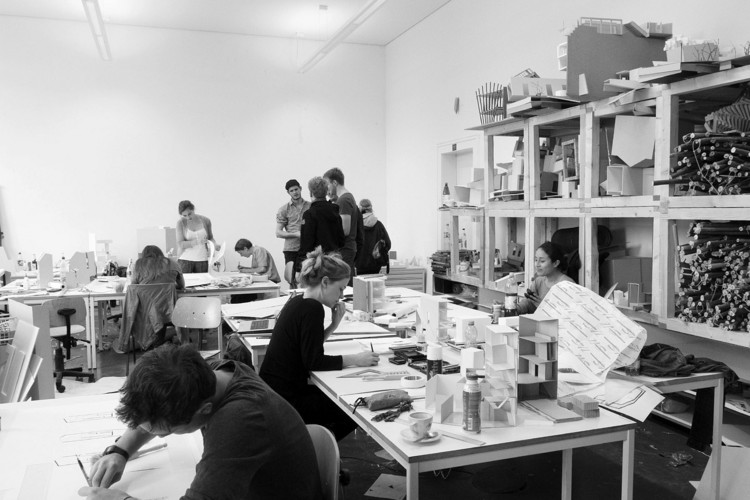 The programme of the eight-semester professional qualification Bachelor at Berlin University of the Arts focuses on experimental planning, reflection and construction of space in the format of an integrated project programme.
In the first two years of the programme, students complete an intense foundation course in planning, which conveys the relations of space, context and material via design assignments on various scales. In the subsequent period of study they can select design projects from the Bachelor and Master programmes (demands of the assignment are adapted appropriately).

Over a period of six semesters the training in artistic-planning is complemented by subjects in building construction, structural design and energy design, often project-related and experimental. Geometry and computer-aided methods of design, representation and manufacture are taught in integrated teaching formats.
Alongside the artistic emphasis, a special feature and quality of the Bachelor programme is fundamental instruction in the technological basics of modern building via diverse teaching formats in dialogue with current research.
Artistic creativity is an essential catalyst for the exploration of personal motivation – building upon this, it also boosts the individual's positioning in the world. In the Department of Plastic and Spatial Representation, students are introduced to various artistic strategies and working methods via intense project work. A wide range of media such as film, sculpture, drawing and performance can be explored under guidance and integrated into the students' personal planning repertoire.
In addition, students are given fundamental teaching in the history of building and architectural theory in the form of seminars, lectures and excursions. Here, the focus is on historical, cultural and intellectual reflection in the service of a complex, deep and multilevel planning practice in word, image and space. Transdisciplinary ideas and action are present in the timetable due to compulsory participation in courses of the Studium Generale. In this way students can establish project-related contacts with artistic strategies and protagonists within the broad range of study programmes offered at the UdK.
To qualify professionally, students of the Bachelor programme must complete five months of professional work experience. In this way they are given an opportunity to try out the insights they have gained so far in everyday professional life. In addition, one semester spent studying at a university or college abroad is a compulsory element of the Bachelor programme.
Admission requirements for the Bachelor programme Architecture are a successfully completed artistic qualifying examination, a general university entrance qualification, and adequate knowledge of the German language (B2).
Study begins with each winter semester. The eight-semester Bachelor programme Architecture enables students to acquire a professional qualification as an architect in accordance with UIA and EU standards.
Detailed conditions of admission and dates can be found here.