Climate Justice and Sustainability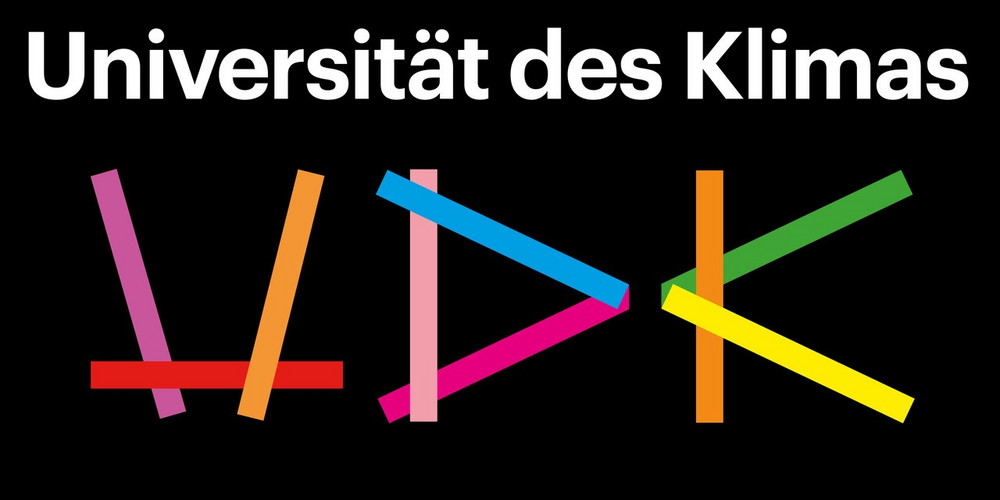 The dramatic consequences of human-induced climate change, which threaten the very existence of the planet, cannot be minimized and demand rapid political and personal action. As an institution, the UdK Berlin is still in its first stages of becoming a climate-friendly and sustainable university. In addition to concrete energy and climate protection measures to be taken in building management and existing research, for example in the field of supply planning and supply engineering, it is necessary to establish the topic in all areas and levels and to transfer selective activities into an action plan and a climate protection concept for the entire UdK Berlin.
Several initiatives have been founded at the UdK Berlin, which are engaged in the topics with different focuses. Every member of the university is cordially invited to take part and is encouraged to question his*her own actions in terms of climate protection. Furthermore, measures for the entire UdK Berlin are discussed and developed in regular meetings of a university-wide "AG Klima". German language skills are not a prerequisite for participation in the AG Klima. English communication will be used if necessary. The Webex meetings usually take place every 2-3 weeks on Thursdays athalf past four. The next meetings are scheduled for January 14, February 4 and February 25, 2021.
The various initiatives are open to interested UdK members and can be contacted at the following addresses:
AG Klima (development of UdK-wide measures and internal networking): klima_ @asta-udk-berlin.de
UdKforFuture (student group: university policy commitment and networking with other university climate movements): udkforfuture_ @riseup.net
Klasse Klima (educational programme, cooperation projects, university policy commitment): mail_ @klasseklima.org
More contact addresses:
Supply Planning and Supply Engineering in Architecture (for current research in the subject area): David Kreulitsch, d.kreulitsch_ @udk-berlin.de
Department for building management and work safety (on structural measures in energy supply and campus management): Antje Leitenroth, ga15_ @intra.udk-berlin.de
Personal assistant to the President (on current developments in academic policy): Lisa Rost, p-r_ @intra.udk-berlin.de
Advisor to the President on strategy and project development (for more information about the Einstein Center Climate Change proposal): Julia Warmers, p-s_ @intra.udk-berlin.de
AStA Department for Climate Justice and Sustainability (as central student contact point): David Pöll, klima_ @asta-udk-berlin.de